New 'Black Adam' Trailer Offers Details on Its Heroes and Villains — Our Breakdown
The first 'Black Adam' trailer is finally here! Here's a full trailer breakdown so you don't miss all the details hidden in this first look at the film.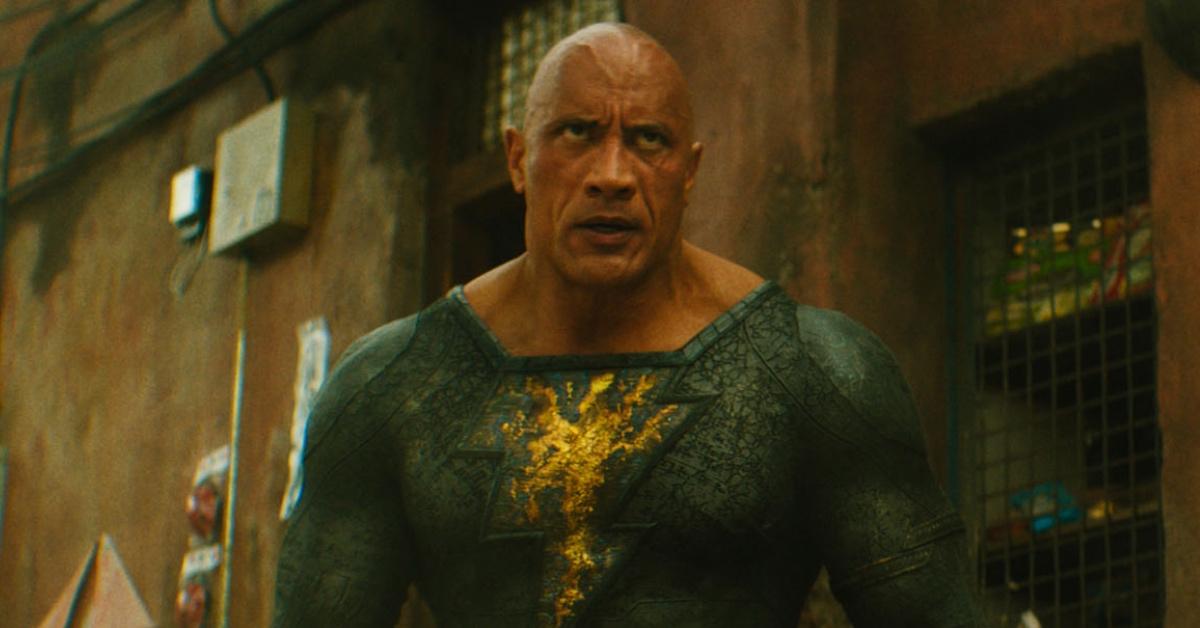 The new DC film Black Adam has arrived with a vengeance in the first trailer. The story follows action star Dwayne "The Rock" Johnson as the titular character, who has been freed from his Earthly prison to take back what's his. Alongside Black Adam are a collection of other superheroes in their theatrical debut to help the antihero choose to use his violent tendencies for good ... or will he?
Article continues below advertisement
Here's a breakdown of all the details you may have missed in the trailer and some context for those unfamiliar with the characters or storyline of Black Adam.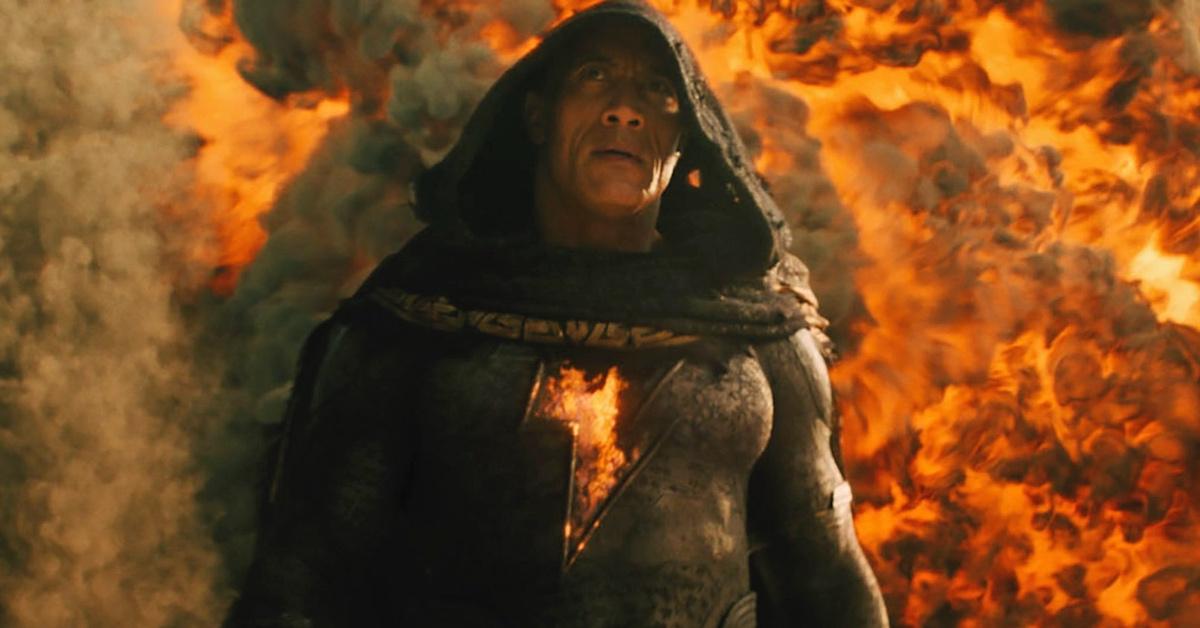 Article continues below advertisement
Here's a trailer breakdown for 'Black Adam.'
The trailer opens with shots of what appears to be Black Adam's excavation from a mountainside where he was imprisoned for 5,000 years. A voiceover from Dr. Fate (Pierce Brosnan) asks, "Black Adam ... what have your powers ever given you? Nothing but heartache." Then, narration from Black Adam explains his backstory further.
Black Adam says, "I was a slave until I died ... then, I was reborn a god." In the comics, Black Adam gets his powers from the wizard Shazam, who is notable for also giving the superhero Shazam (Zachary Levi) his powers. Black Adam is an adversary of Shazam in the comics, so this line could hint at an upcoming showdown between them. Black Adam says, "My son sacrificed his life to save me ... now, I kneel before no one."
Article continues below advertisement
The trailer cuts to quick shots of Black Adam's backstory, including his awakening from slumber by scientists who turn on him. Fans also catch their first glimpses of members of the Justice Society of America, which includes characters such as Hawkman (Aldis Hodge), Atom Smasher (Noah Centineo), Cyclone (Quintessa Swindell), and Dr. Fate (Pierce Brosnan).
Article continues below advertisement
For those who don't know, the Justice Society of America is a precursor to the Justice League of America and features some of the first iterations of characters like Green Lantern, the Flash, and even Black Canary. Some of the characters set to appear in Black Adam share his archeological roots; Hawkman, for example, is an archeologist named Carter Hall, who is the reincarnation of an Egyptian prince.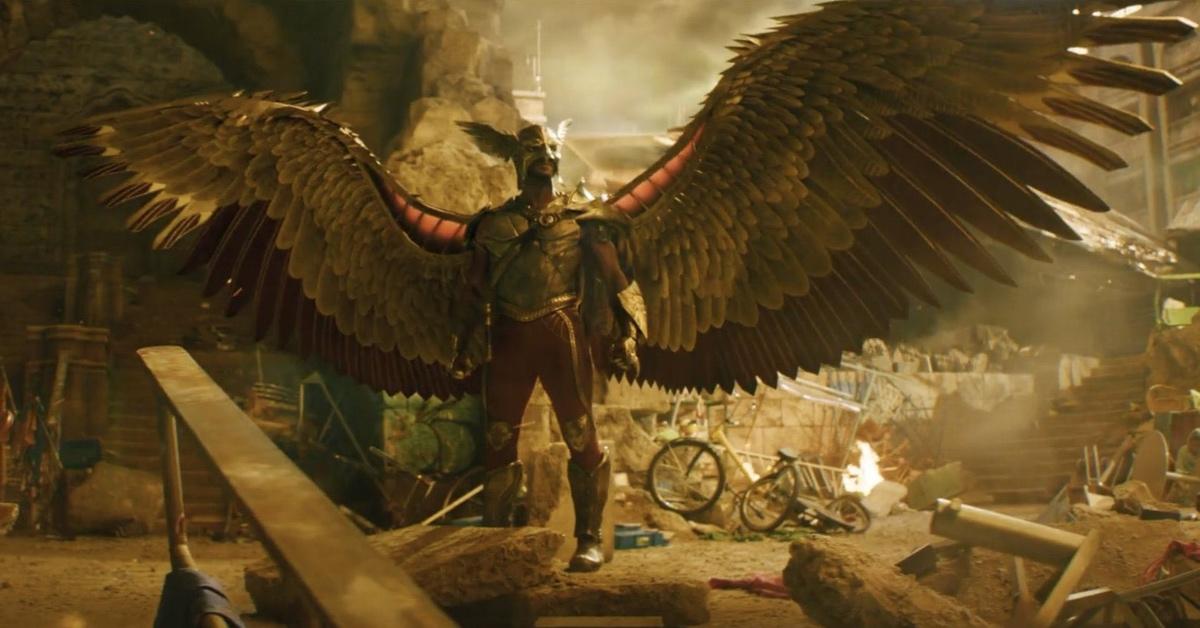 Article continues below advertisement
The trailer's narration is taken over by Hawkman, who says, "In this world, there are heroes, and there are villains." The villains confirmed for Black Adam are Intergang, an intergalactic criminal group best known for selling Anti-Life weapons belonging to DC's eternal Big Bad, Darkseid. Hawkman then adds, "Heroes don't kill people!" To which Black Adam responds, "Well, I do."
Toward the end of the trailer, Dr. Fate says he's had a vision of the future, where Black Adam has two choices, to be "the destroyer of this world" or "its savior." But, Dr. Fate cautions that the choice is ultimately up to him. At the end of the trailer, two university professors and resistance fighters from Black Adam's home country of Kahndaq (a fictional country in the Middle East) run afoul of Intergang, where Black Adam saves them.
Article continues below advertisement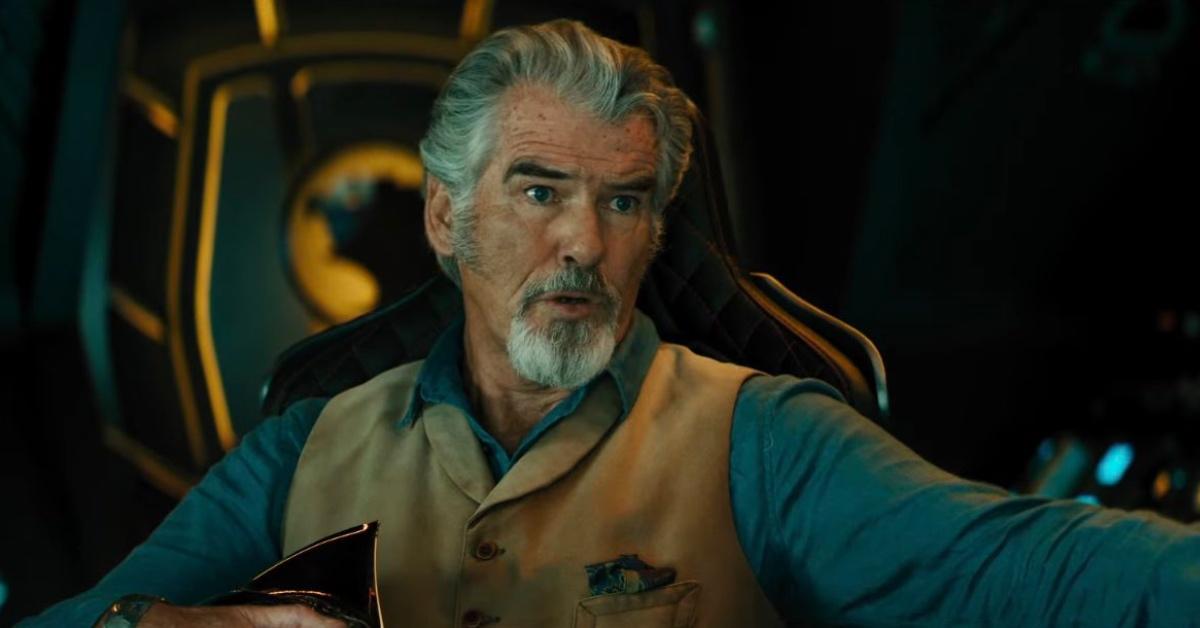 Whether or not Black Adam will become a superhero or lean further into his antihero-villain roots will have to be discovered in the film. Until then, fans can speculate, but it seems like there might be a standoff between the superheroes, the villains, and Black Adam himself.
Black Adam hits theaters on Oct. 21, 2022.