7 Black Friday Memes to Laugh at While You're Camping Outside of Walmart
Black Friday 2022 is in full swing. Here are the most hilarious and painfully accurate memes that describe the day after Thanksgiving.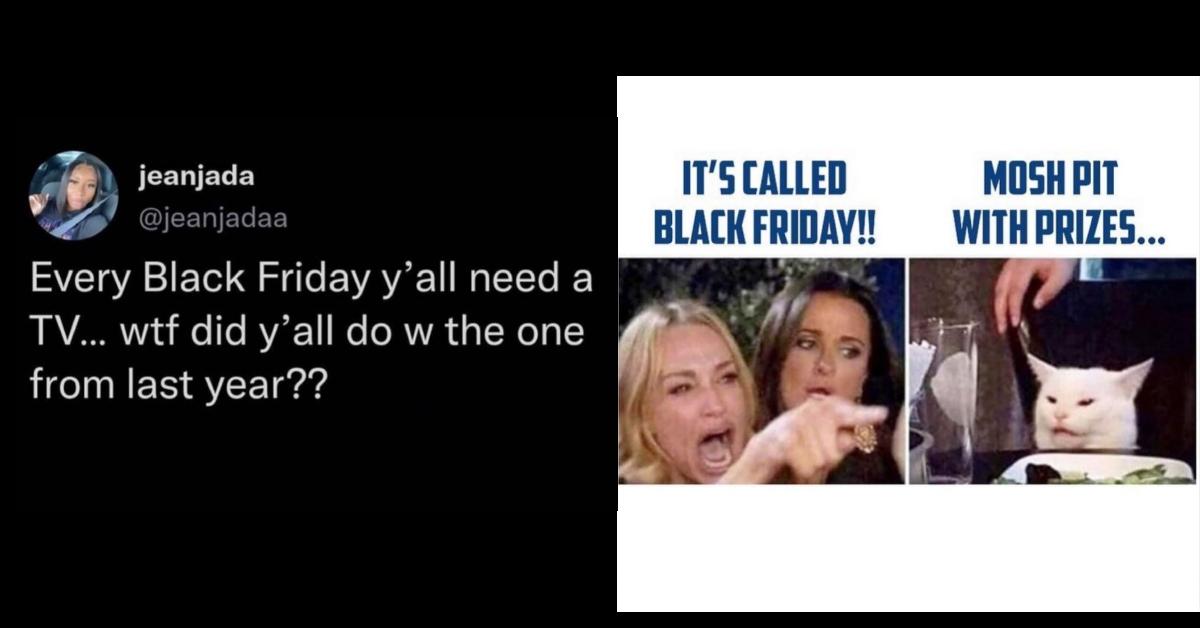 Send help. It's coming. The craziest day in retail. The most unenjoyable Friday of the year. I'm sure you know what we're referring to. Black Friday, of course!
Per Dictionary.com, in the U.S., Black Friday refers to the day after Thanksgiving, which has unofficially been dubbed the first day of the holiday shopping season. As a result, it's usually loaded with lots of discounts, markdowns, and fights.
Article continues below advertisement
Over the years, Black Friday has garnered somewhat of a grim and violent reputation. You see, in America, if a television set is 50 percent off, and there's only one left in stock, and two customers want it, there will likely be some sort of brawl to settle it. Because only in the U.S. can we turn a good sale into an MMA fight.
Some people have even died during Black Friday shopping. The website BlackFridayDeathCount.com lists all of the occasions since 2006 when someone has either died or gotten injured that day.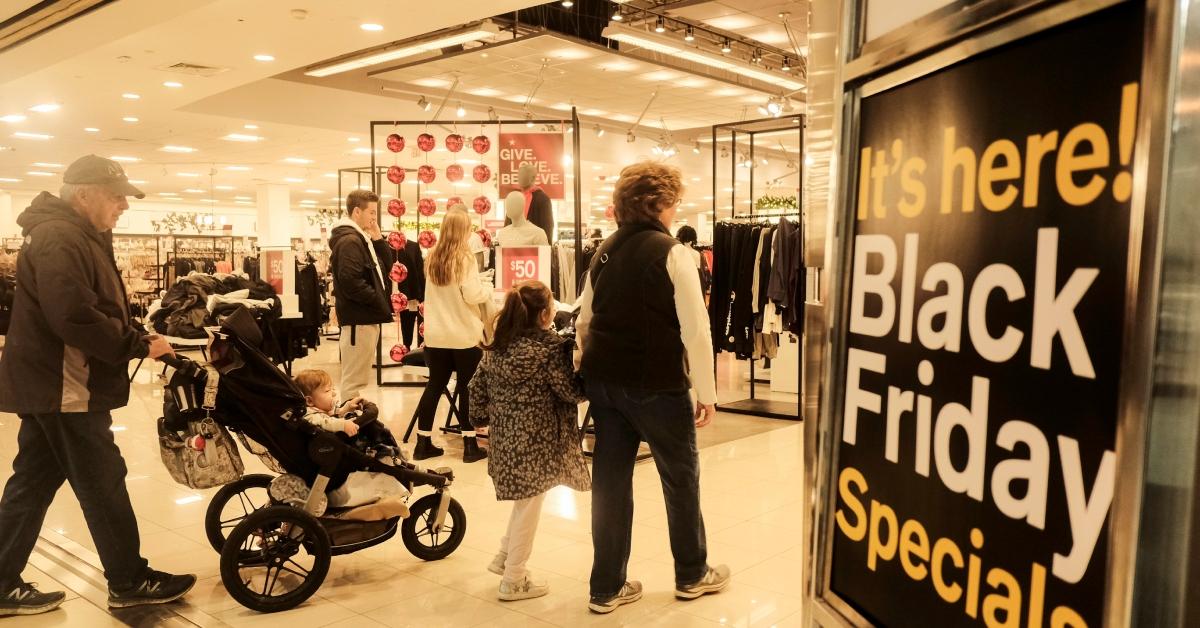 Given the holiday's notoriety, more and more stores have opted to place sales online to avoid rowdy mobs outside their front doors. But don't worry, there are still a lot of in-store deals and doorbusters that will attract only the most chaotic of customers to get out of bed early and hit the mall. That said, let's take a look at some memes.
Black Friday might just be your chance to go viral.
Black Friday is a great time to record content for TikTok. After all, you never know what could happen in a Best Buy parking lot during a sale, right? Always stay alert!
Article continues below advertisement
Role model.
Remember: If you want to relax on Black Friday while also snagging some deals, you can! Just take a page from Kermit the frog.
Article continues below advertisement
Get the alcohol ready.
Drink up, you're not going to want to remember this day. Alcohol will also keep you warmer if you're standing out in the cold waiting for a store to open.
Article continues below advertisement
Facts.
Article continues below advertisement
Is Black Friday all a hoax?
Before you wake up early to wait outside of Target, just make sure it's worth it. Duncan Financial Group did the math on it and on average, most folks will save about 37 percent more on Black Friday than someone who buys the item at full price.
Article continues below advertisement
This isn't not true.
The best way to save money is always to stay home!
Article continues below advertisement
Black Friday or "mosh pit with prizes?"
OK, we're sorry but "mosh pit with prizes" is definitely the best description we've ever heard of for Black Friday.