KP and Tim Learn That the Shop Must Be Closed on 'Black Ink Crew: Compton' (EXCLUSIVE CLIP)
Spoiler alert: This article contains spoilers for Season 2 of Black Ink Crew: Compton.
As Season 2 of Black Ink Crew: Compton continues to roll out, viewers are excited to see how the tattoo artists grow within their careers while building a strong camaraderie. Since things were shaky with the Lemeir and KP beef, everyone at the shop is determined to move past the drama and achieve their goals as a team.
Article continues below advertisement
However, it appears that another setback will come to light in Season 2. After KP and Tim have both gone through the work and tough conversations of re-establishing their staff, things have hit a wall. In an exclusive clip obtained by Distractify ahead of the March 14, 2022 episode, KP and Tim face a harsh reality no one saw coming: the shop being closed. Here's everything that we know.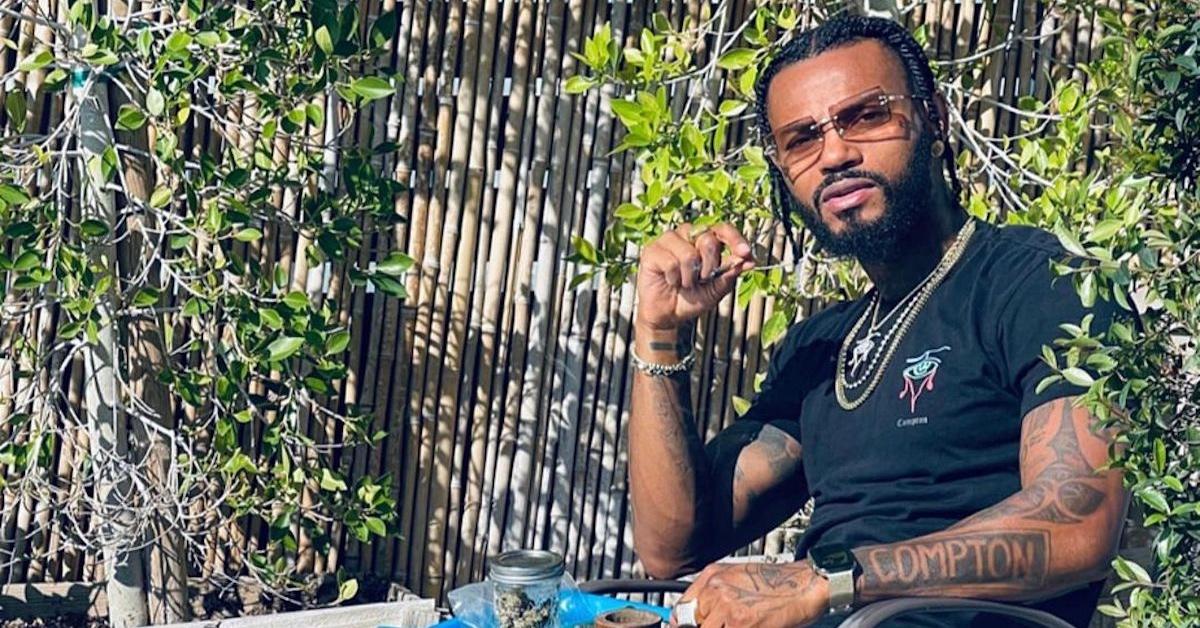 Article continues below advertisement
The shop on 'Black Ink Crew: Compton' is being closed after a no-tattoo ordinance in the city due to COVID-19.
As the saying goes, when it's not one thing, it's another. It's no secret that the Compton crew has endured their share of ups and downs. However, they've been able to get over most of the drama and move forward with servicing their clients.
Unfortunately, things have come to a temporary end right when KP and Tim least expected it. In an exclusive clip, both KP and Tim can be seen having a talk about keeping the peace with a specific individual. Right before we can get more context about who the men are discussing, a producer can be heard in the background reacting to unsettling news, saying, "I have to tell the guys what's going on."
Article continues below advertisement
Maricarmen Lopez, a producer on the show, then appears in the frame and has a discussion with the men.
"First I want to thank you guys for helping us deal with all the obstacles that it takes to film this show," she says. "Since COVID-19 happened, we've been having a lot of issues with the permit office. We were literally trying to get the proper permissions in order to film. The assistant city manager who handles all the city's permits says there is a no tattoo shop ordinance in the city of Compton, which means you can't legally tattoo in your shop."
Article continues below advertisement
The men are naturally stunned with the news, and KP verbally shares his frustrations. Even though Maricarmen understands their feelings, she assures them that she is trying to figure out what's going on.
Article continues below advertisement
Will 'Black Ink Crew: Compton' Season 2 experience any delays with scheduled air dates?
In light of the news, many viewers think that the show may take a brief hiatus since the artists can no longer tattoo in their shop. However, since the show is filmed months in advance, it's safe to say that the cameras will continue to roll.
While there is no indication that the crew will be working out of a different location or if and when the no-tattoo ordinance will be lifted, producers will likely focus on the family lives of the crew in the meantime.
Article continues below advertisement
Keep in mind, the COVID-19 pandemic has affected plenty of tattoo shops and businesses across the country. In fact, Ceaser Emanuel of Black Ink Crew: New York made the executive decision to bring the crew to Atlanta in order to keep the team busy and ensure that the business doesn't take a major hit.
KP and Tim may have to make a similar decision, but we'll have to wait for the March 14 episode to see how the duo bounces back from the news.
Catch new episodes of Black Ink Crew: Compton on Mondays at 9 p.m. EST on VH1.