Meet 'Black Ink Crew' Star Richard Duncan's Happy Blended Family
Who Is 'Black Ink Crew' star Richard Duncan's wife? Meet the love of his life and the kids that make up his big, happy blended family.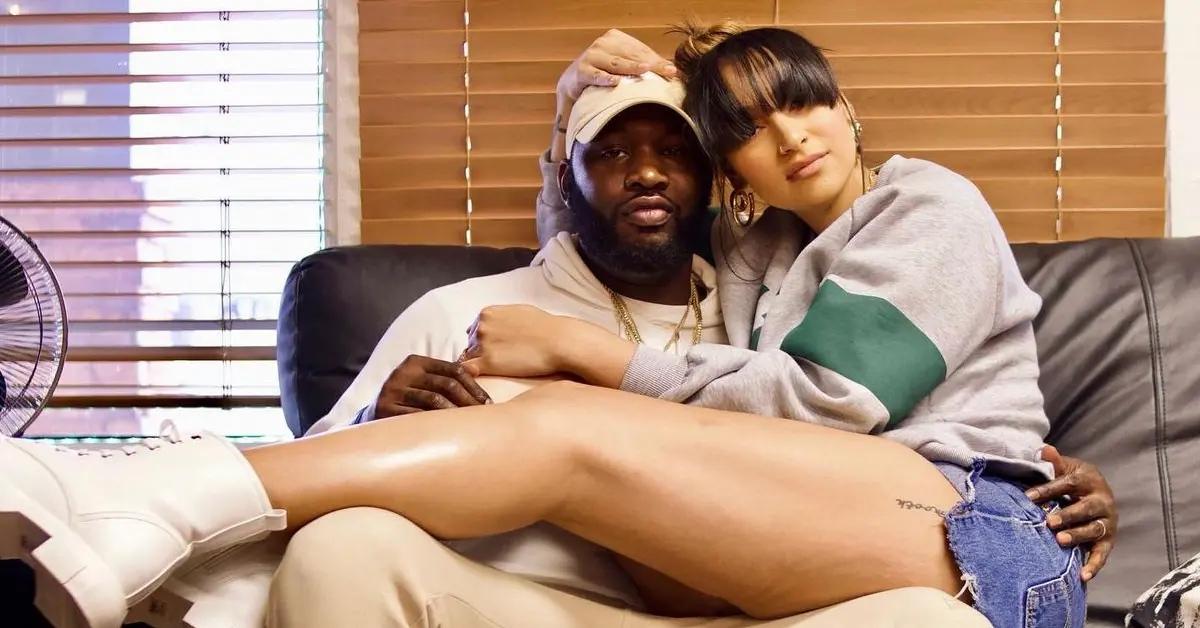 In Season 1 of Black Ink Crew, viewers met Richard "O'S--t" Duncan. Although Richard showed potential as one of the most talented artists in the Harlem tattoo shop, he was often embroiled in conflict with his boss, Ceaser Emanuel. Soon after the series premiere, Richard's struggle with alcoholism and substance abuse became apparent, and he was put on professional leave until his behavior improved.
Article continues below advertisement
In addition to his career troubles, Richard also learned that his daughter Lulu was leaving the state with her mother, Coley. But since then, both Richard's personal and professional life have taken a turn for the better. In 2023, Richard owns Drip Tattoo Collective in Atlanta, and it is believed that he shares a home with his wife and kids. But who is Richard Duncan's wife?
Article continues below advertisement
Who is 'Black Ink Crew' star Richard Duncan's wife?
When Richard Duncan left Black Ink Crew to turn over a new leaf, he found love with former Black Ink Crew star Nikki Duncan, who was at his side when he returned to the series in 2017. Although the couple experienced marital problems that prompted them to split, they rekindled their relationship after learning that they were expecting a baby girl.
Are former 'Black Ink Crew' star Richard and Nikki still together?
While we can't say for sure, Richard and Nikki could still be an item. When Nikki launched a clothing brand and women's boutique in Atlanta few years back, her husband praised it on Instagram.
Article continues below advertisement
In the post, which has since been taken down, he wrote, "Seeing what she's been able to do all by herself is so inspiring."
He added, "I can't count the days I fell asleep on her while she was up working all night. Getting everything done while taking client projects, working as a project manager for someone else's brand, being a full-time mom, and helping me run the tattoo shop."
While the two were known for using their Instagram accounts to express their love for one another in the past, they no longer actively post about each other. Richard's Instagram primarily consists of tattoo-related content while Nikki's social media accounts focus more on her brand and the growth she has made.
Article continues below advertisement
Although Richard and Nikki seem to be one big, happy blended family (or at least they were), it hasn't always been that way. Both fans and co-stars initially questioned Nikki's motives for marrying Richard after learning that she left her son behind in California to be with him. Richard has had a few paternity problems of his own in the past. So, how many kids does Richard have?
Richard 'O'S--t' Duncan has five kids with three different women.
Richard has five biological children in addition to his stepson, Jeremiah. Richard and Katie, the mother of his eldest child, Achilles, had a rough relationship in the past, but in Season 6 of Black Ink Crew, they were able to resolve the issues for the sake of their son. Richard was also able to maintain a relationship with Lulu, who left town with Coley in Season 1.
Article continues below advertisement
But things haven't been as easy with his ex-fiancée Anya. Although Anya and Richard were formerly engaged, reports suggest that he hasn't seen his daughter Khodi since she was a baby. Since marrying Nikki in 2016, the couple has welcomed two children and often post photos of their blended family on social media.
To watch new episodes of Black Ink Crew, tune in to VH1 Mondays at 8 p.m. EST.