Long-Time Republican Politician Bob Dole Has Died, and Some Want to Know How
The death of Bob Dole at the age of 98 has led many to reexamine the politician's life, and also made them wonder what his cause of death was.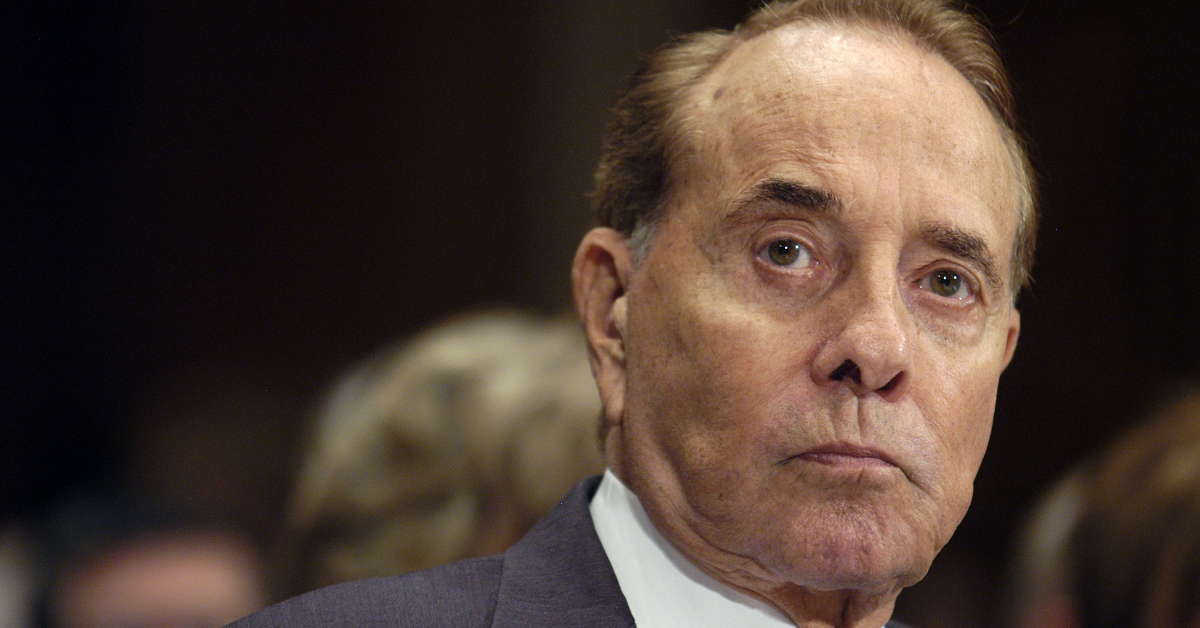 Following the news that former Republican senator and presidential hopeful Bob Dole had died at the age of 98, there were many who had questions about exactly who Dole was, and about the legacy that he left behind. Through his decades in the Senate, Dole had a major impact on American politics, and now, many want to know how he died.
Article continues below advertisement
What was Bob Dole's cause of death?
In February of 2021, Dole announced that he had been diagnosed with stage 4 lung cancer. His wife, Elizabeth Dole, was the one who announced his death via her foundation on Twitter, and although she didn't make any mention of a cause of death, most assumed that it was his cancer. Dole died peacefully in his sleep. As the statement announcing his death explained, he had served the American people for "79 years."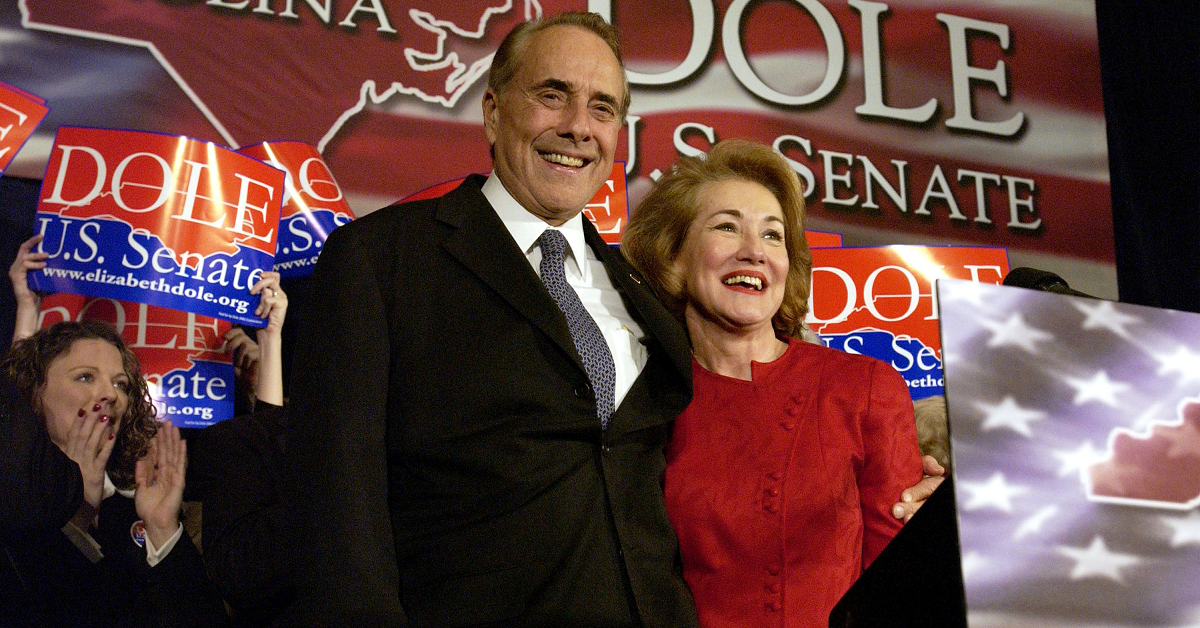 Article continues below advertisement
Was Bob Dole married?
Dole was married twice over the course of his life, and both marriages lasted for an extended period of time. His first marriage was to Phyliis Holden, an occupational therapist at a veterans hospital in Battle Creek, MI. Dole had served during World War II and was severely injured when a German shell struck his upper back and right arm. Dole and Holden married in 1948, just three months after they met.
They divorced more than two decades later in 1972, and Holden died in 2008. Dole remarried, to his second wife Elizabeth, in 1975. The two met in 1972 thanks to Elizabeth's involvement in politics. She served in the Nixon, Reagan, and George H.W. Bush administrations, and was also a senator from North Carolina from 2003 to 2009.