Podcast Host Bobbi Althoff's Husband Is a Major Player in the Tech World
Popular podcast host Bobbi Althoff has been married to a tech executive for quite some time. Here's the scoop.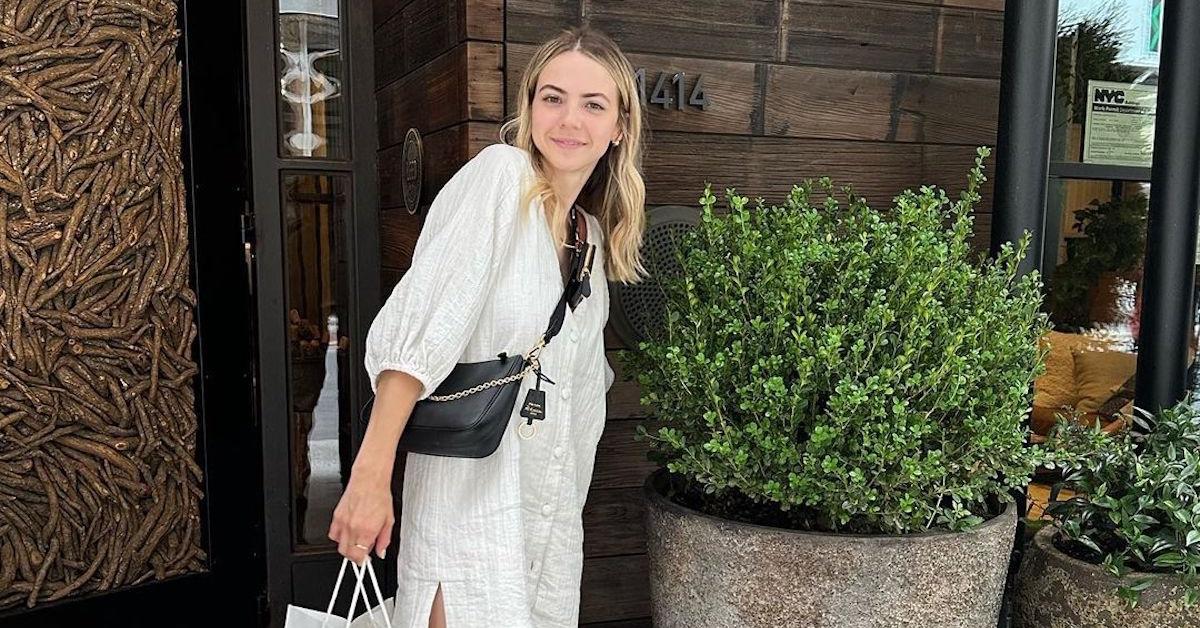 The Gist:
Influencer and podcaster Bobbi Althoff is married to tech executive Cory Althoff.
They have two young daughters together.
If you frequent social media, the name Bobbi Althoff likely sounds familiar. On TikTok, Bobbi shares hilarious content centered around her married life and being a mother. Additionally, Bobbi also shares videos about beauty routines and fashion hauls.
Article continues below advertisement
That said, Bobbi is slowly becoming a well-known personality thanks to her podcast, The Really Good Podcast. Bobbi has interviewed a slew of celebrities from the likes of Drake to Mark Cuban. And as her name grows in the podcast world, folks are ready to learn more about Bobbi's personal life, in particular, her marriage.
So, who is Bobbi Althoff's husband? Here's the rundown.
Article continues below advertisement
Bobbi Althoff's husband is Cory Althoff, a tech executive.
In case you've been out of the loop, Bobbi has been off the market for quite some time. According to JustJared, Bobbi and Cory jumped the broom sometime after getting engaged in October 2019.
However, Bobbi shared in an August 2023 Cosmopolitan feature that she prefers to keep her relationship private.
As for Cory, he seems to also be partial to privacy as his Instagram page is currently private. That said, his LinkedIn page gives us a bit to work with.
Cory currently works as the senior vice president of Software Development Programs at CompTIA. He first joined the company in April 2022 as the senior vice president of Coding Programs and received two promotions that include senior vice president of Faculty Academy in July 2022 and his current position in February 2023.
Article continues below advertisement
In his bio, he describes his position as an outlet to "help people learn the skills they need to have successful careers in tech." Additionally, Cory's bio shares that he is a "programmer, speaker, and author whose work includes The Self-Taught Programmer and The Self-Taught Computer Scientist."
Article continues below advertisement
The bio also highlights that Cory "taught himself to program and eventually became a software engineer at eBay" after graduating from Clemson University as a political science major.
Article continues below advertisement
Bobbi and Cory are parents of two daughters.
The happy couple are parents to two daughters. However, their names are currently unknown since the pair prefers to keep their private life out of the spotlight.
That said, Bobbi has frequently featured their daughters in social media content.
Who are Cory Althoff's parents?
If fans of Bobbi were hoping to get some insight about her husband, you guys won't be happy. Since it's clear that Cory prefers to focus on his family and work in the tech field, it doesn't come as a surprise that details about his family life are unknown.
Article continues below advertisement
Truth be told, Cory may simply believe that just because Bobbi is growing her brand doesn't mean that he has to give up his appreciation for privacy. And judging by how Bobbi is intentional with keeping her family life and work life separate, that's likely the case. In other words, that's what makes her and Cory a great match.