Bobby Brown's Wife, Alicia Etheredge, Isn't Threatened by His High-Profile First Marriage
Bobby Brown remarried Alicia Etheredge after divorcing Whitney Houston in 2007. Here's what his second wife thinks about the comparisons to Whitney.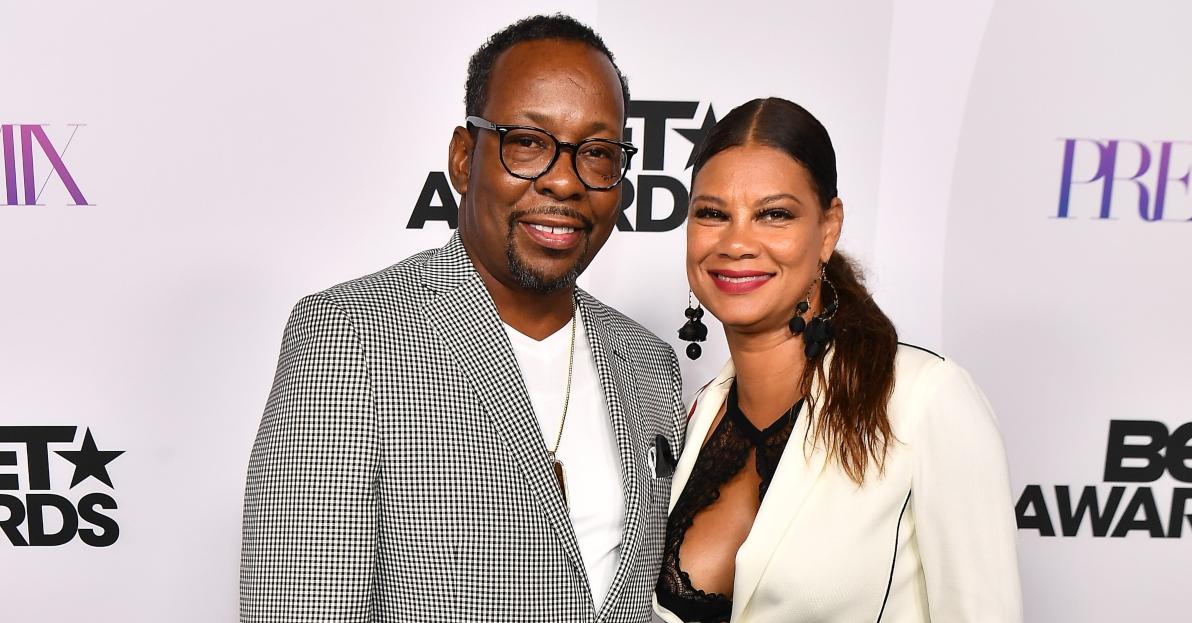 Singer Bobby Brown rose to fame during the 1980s as a member of New Edition. Years later, the R&B legend found success as a solo artist with songs like "Don't Be Cruel," "My Prerogative," and "Every Little Step." Toward the late '80s, though, Bobby's professional career became overshadowed by his marriage to another celebrity — Whitney Houston. The couple married in 1992 and had one child together named Bobbi Kristina.
Article continues below advertisement
Bobby and Whitney divorced several years before the music icon's February 2012 death. Following their split, he married his current wife, Alicia Etheredge-Brown, whom he calls his "rock."
Here's everything we know about Alicia and how she really feels about Bobby's former marriage.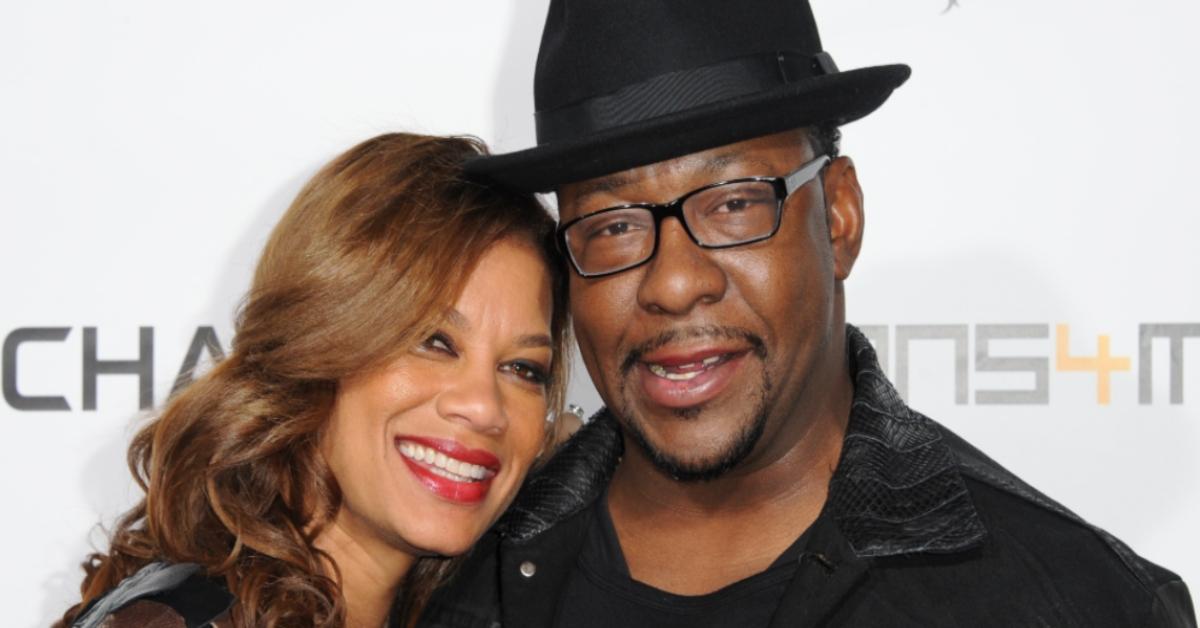 Article continues below advertisement
Who is Bobby Brown's wife, Alicia Etheredge?
Bobby's wife, Alicia, is a producer and entertainment manager. Before starting her career, she worked as a video model and appeared in Teddy Riley's "Rumpshaker" video. Teddy and Alicia also dated for a while, which he discussed on The Breakfast Club in 2018.
Bobby met Alicia through Teddy during the 1980s. From there, they formed a platonic friendship that spanned several decades. In his biopic, The Bobby Brown Story, fans saw that when Bobby got cold feet before his star-studded wedding to Whitney, it was Alicia who convinced him to get married.
Article continues below advertisement
Throughout the '90s and early 2000s, Bobby and Whitney's marriage became a tabloid frenzy as the couple endured substance abuse, infidelity, and their music careers. In 2007, they announced their separation after 15 years of marriage. Bobby lived in his car during the split and thought his career was over. Around the same time, he and Alicia began talking again, and she noticed how distraught her friend became after the divorce.
"[Bobby] was in a pretty sad place," she reflected to People in May 2022. "I saw him dealing with heartbreak. I saw him fighting to get back to his music and to what he loves."
After they reconnected, Alicia began working with Bobby as his manager. However, the longtime friends soon embarked on a romantic relationship. In 2009, Alicia and Bobby welcomed their first son — Cassius Brown. The couple then tied the knot in 2012.
Article continues below advertisement
What does Alicia Etheredge think about Bobby Brown and Whitney Houston's marriage?
Once Bobby and Alicia's relationship became public, they received comparisons to the "Roni" artist's first marriage. Many of Whitney's fans missed seeing them together and their shared love. Since Whitney and Bobby's divorce, the couple has been the subject of multiple biopics and documentaries, such as the 2015 Lifetime movie Whitney.
Article continues below advertisement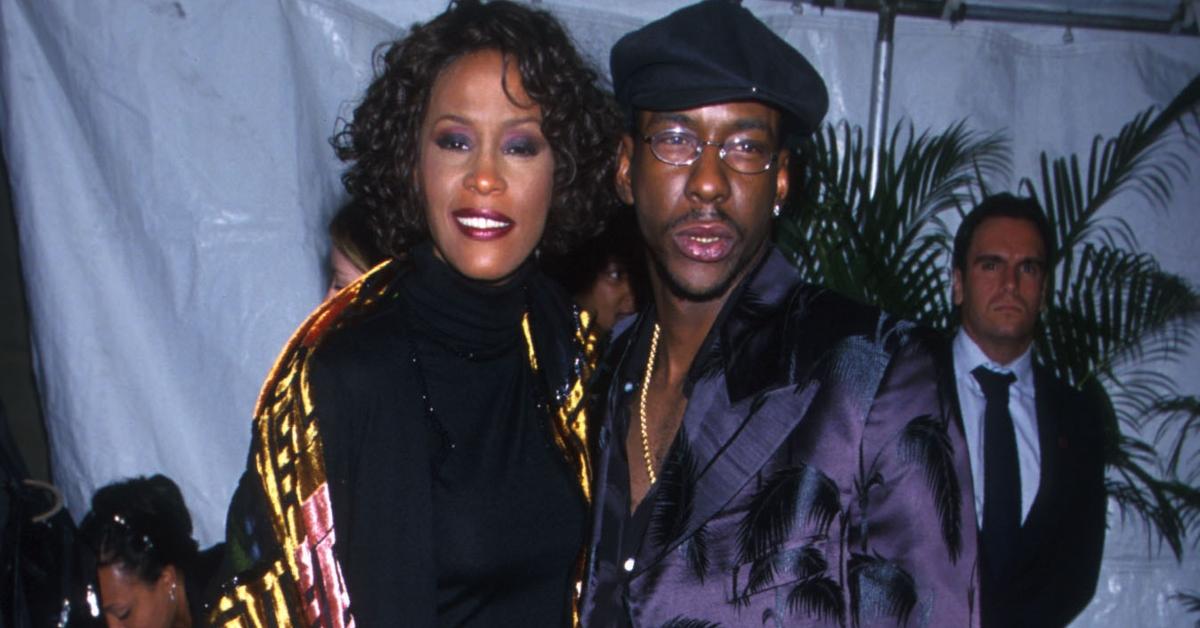 While promoting their A&E docuseries, Bobby Brown: Every Little Step, Bobby and Alicia admitted they still receive questions about Whitney and the family they created. However, the singer's second wife said she doesn't mind reliving her husband's past with the late Grammy winner.
Article continues below advertisement
"Bobby and Whitney were their time," Alicia told People in May 2022. "I also came from a place. So knowing that he loved hard and came out the other end and somehow we were meant to be and found each other again, that's what I focus on."
While Bobby's new series will discuss Whitney in some capacity, the show plans to focus on where he's currently at in life. In addition to his and Alicia's first son, the couple have two daughters who will also appear on the show — Bodhi and Hendrix. Bobby's eldest children from his previous relationships — Landon, whom he shares with ex Melika Williams, and La'Princia, whom he shares with ex Kim Ward — are a part of the cast as well.
Bobby's late children — Bobbi Kristina and Bobby Jr. — play a significant role in his docuseries. In 2015, Bobbi Kristina died at age 22 after drowning in her bathtub several months before. Bobby Jr., whom Bobby shared with Kim Ward, passed away due to a drug overdose in November 2020 at age 27.