Brie and Nikki Bella Are Doubling Down on Love as the Hosts of 'Twin Love' (EXCLUSIVE)
When it comes to finding love as a twin, Nikki and Brie Bella are experts. Now they're helping other twins in Amazon's reality dating show Twin Love.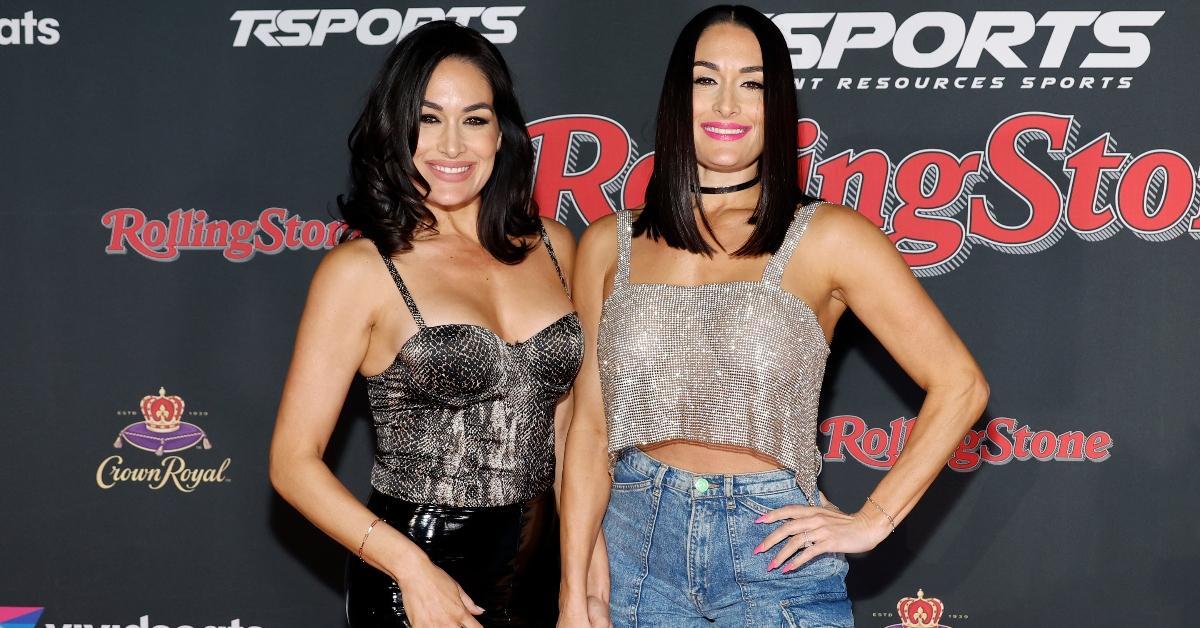 The Gist:
Nikki and Brie Bella are hosts of the reality dating show Twin Love.
Despite being identical twins, Nikki and Brie have never been attracted to the same type of guy.
They hope people learn something new about themselves while watching the show.
Article continues below advertisement
When I got on a Zoom call with Nikki and Brie Bella to talk about the new reality dating show they are hosting, I felt compelled to tell them about my own experiences dating a twin. OK, I've actually dated a couple of twins. And in one instance after a relationship ended with one, I ended up dating his brother. This prompted Nikki to ask me if one was better in bed than the other. I pled the fifth.
I have always been fascinated by twins and the incredibly strong connection they have. As an only child, I have no idea what it feels like to have a sibling, much less another human with whom I share the exact same DNA. The twins that I have known always seemed like they were in a secret club, which made our relationship more difficult. This is what Brie and Nikki Bella are addressing in Prime Video's Twin Love, the dating show that dares to ask: Just how much do twins have in common?
Article continues below advertisement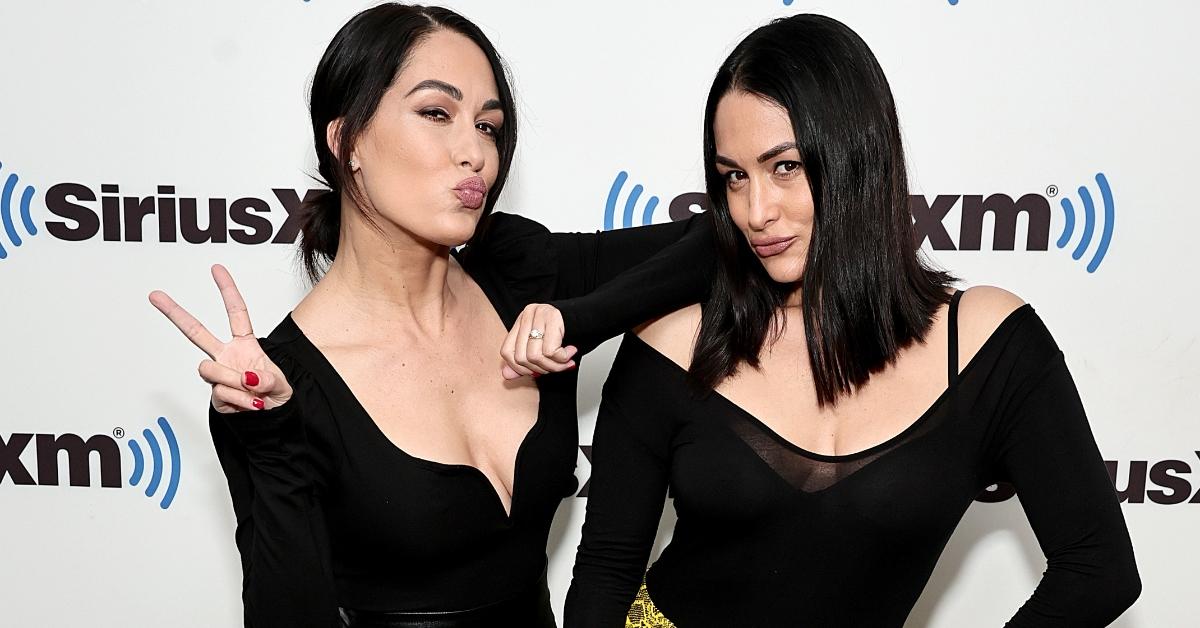 Nikki and Brie Bella will have you seeing double on their new dating show.
Of all the reality dating shows that describe themselves as "social experiments," I'm certain Twin Love is the most scientific of them all. On the show, 14 sets of twins are split between two houses. Each place gets its own twin. Through a series of mental, emotional, and physical challenges, the similarities between these twins is put to the test as we see if they are attracted to the same kinds of people.
Article continues below advertisement
Naturally I needed to know if Brie and Nikki were drawn to the same types of guys when they were dating. "We never were," said Brie. "We've always had really opposite tastes, and I guess as we got older there were some similarities but we were never attracted that same person." This didn't stop them from embarking on their own Twin Love–style experiment, when Brie and Nikki dated a set of twins.
"I dated a twin and she made out with his twin brother," explained Brie. "They looked alike but their personalities couldn't be more different."
You're going to see a lot of that on Twin Love, especially when the siblings on the show learned they wouldn't be living together. More than one expressed concern for their twin who they felt relied a bit too much on them. The more outgoing twin was less afraid to be on their own.
Article continues below advertisement
Brie and Nikki hope people learn something new about themselves while watching 'Twin Love.'
There is much to learn from people who know each other so well, they finish each other's sentences. They are linked in ways that go far beyond sharing womb. That is what Nikki and Brie Bella hope folks can take away from watching Twin Love. Nikki points out that all of the cast members "put themselves in a very uncomfortable place to learn something new not only about themselves, but how they are in the dating world." She believes this is a reminder for anyone who is afraid to take that leap of faith.
Article continues below advertisement
In what feels like a mind-meld moment, Brie agrees with her sister. She believes this is an opportunity for growth, and that for viewers there is potential to feel inspired by what the contestants are doing.
Imagine for a moment there is a cord between you and your best friend. This cord has always been there, which means they have always been there. One day you realize that cutting cord means finding yourself. On Twin Love, we witness these people feel as if part of them is gone but what we also see is each twin discovering parts of themselves they never knew existed. You could call that a twofer.
All nine episodes of Twin Love drop on Prime Video on Nov. 17, 2023.