Brie Larson Started Her Own YouTube Channel and Has a Hilarious Boyfriend Story
Brie Larson's boyfriend story made its way into the actress' first YouTube video and the story about video games shows why fans love her so much.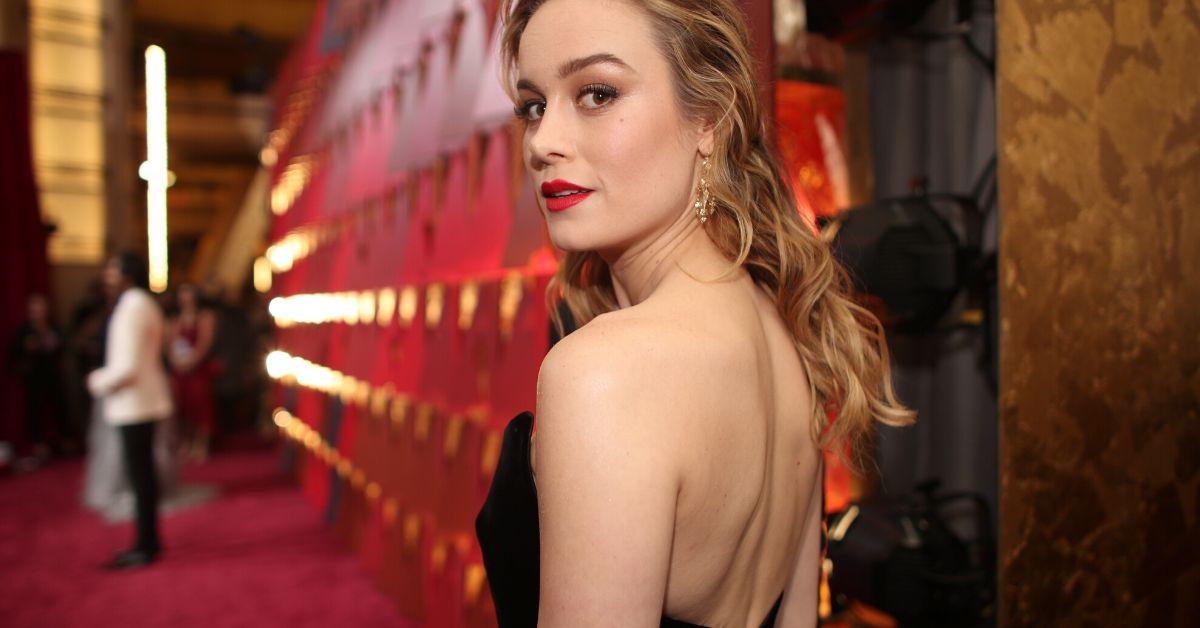 There has been a lot of commotion within the YouTube community over the past few weeks. Between YouTubers being called out and leaving the platform, to others leaving under their own decision for various reasons, there's been a big shift. Another big news story to come out of the community is a lot more positive. A newcomer who is not new to the big screen is now trying her hand at her own content. And the first video featured several big stars of YouTube, and a hilarious Brie Larson boyfriend story, too.
Article continues below advertisement
Brie Larson is now on YouTube.
Brie Larson, the Captain Marvel actress, officially launched her own personal YouTube channel on July 2, sharing a video to introduce herself to her new followers and fans. Her first video was titled "So I Made a Decision…" and, in the 20-minute video, the actress awkwardly says hello to the audience and shares why she's decided to start her own channel.
Article continues below advertisement
"YouTube has been a place where I have learned so much," she said. "Whether it's been how to use my printer, or it's been watching how to be a considerate activist, this is the place to talk about things that are important and that matter."
Because Brie can't just do things like normal people starting a YouTube channel, she went extra and enlisted the help of several famous YouTubers. Brie interviewed so many stars including LaruDIY, Lilly Singh, Sean Evans, and way more.
Article continues below advertisement
The seasoned YouTubers gave her a lot of good advice and tips on what she should talk about and cover on her new channel. Including the advice to talk about the things that matter to her — and weird or embarrassing stories.
Article continues below advertisement
So, an old Brie Larson boyfriend story came up and it's a good one.
Around halfway through the video, Brie shared her love of video games — specifically her love for Nintendo. She said her first game console was the original Nintendo system, and her favorite games were Super Mario Bros. and The Little Mermaid.
She also shared a story about a past boyfriend when prompted about any embarrassing stories related to video games. The actress said that at one point, she "threw [her] first boyfriend out of [her] house" because she was trying to win the final level of Super Mario Galaxy.
Article continues below advertisement
"He said that I was taking it too seriously, so I threw him out of my house," she said while laughing at herself.
If stories like that are what people can expect when watching her new YouTube channel, then we're guessing she's going to become super popular.
Article continues below advertisement
Brie Larson's boyfriend is Elijah Allan-Blitz, who she brought to the Oscars.
According to People, Brie called off her engagement with rocker Alex Greenwald after nearly three years in 2019.
"They have taken a step back from their engagement for the time being, but they remain close," a source said to the publication in January 2019.
However, as of 2020, Brie was seeing a new man.
Elijah Allan-Blitz joined the actress on the Oscars red carpet in February 2020, after having been spotted out together the summer before. The actor / director is an Emmy nominee and Lumiere award winner, who was the first VR director for Time Magazine. He's a VR storyteller who has worked with Aloe Blacc, PBS, Ken Burns, Laird Hamilton and HBO.
Like Brie, he's an outspoken activist, particularly in regards to racial equality, gender equality, and prison reform.