Britney Spears and Christina Aguilera's Complicated History, Explained
Britney Spears and Christina Aguilera's feud dates back to the early 2000s. The frenemies have constantly been pitted against each other.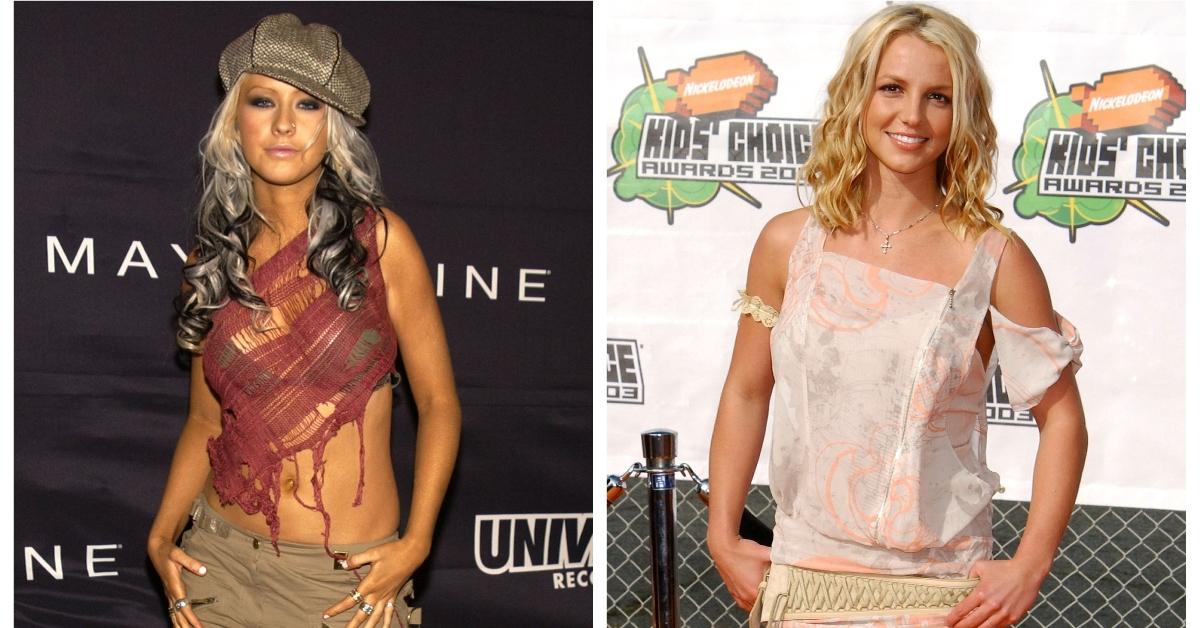 The Gist:
Britney Spears and Christina Aguilera have been pitted against each other since the late '90s.
Their rivalry died down after several years, but was brought up again by fans when Britney's conservatorship ended in 2021.
Christina was asked in October 2023 about Britney's memoir but she sidestepped the question.
Article continues below advertisement
People of a certain age will undoubtedly remember the on-again, off-again friendship between Britney Spears and fellow singer Christina Aguilera. The "Toxic" songstress and the "Genie in a Bottle" crooner were said to have often butted heads throughout their careers.
Let's get into Britney and Christina's alleged decades-long beef, including what Christina said about Britney's memoir.
Article continues below advertisement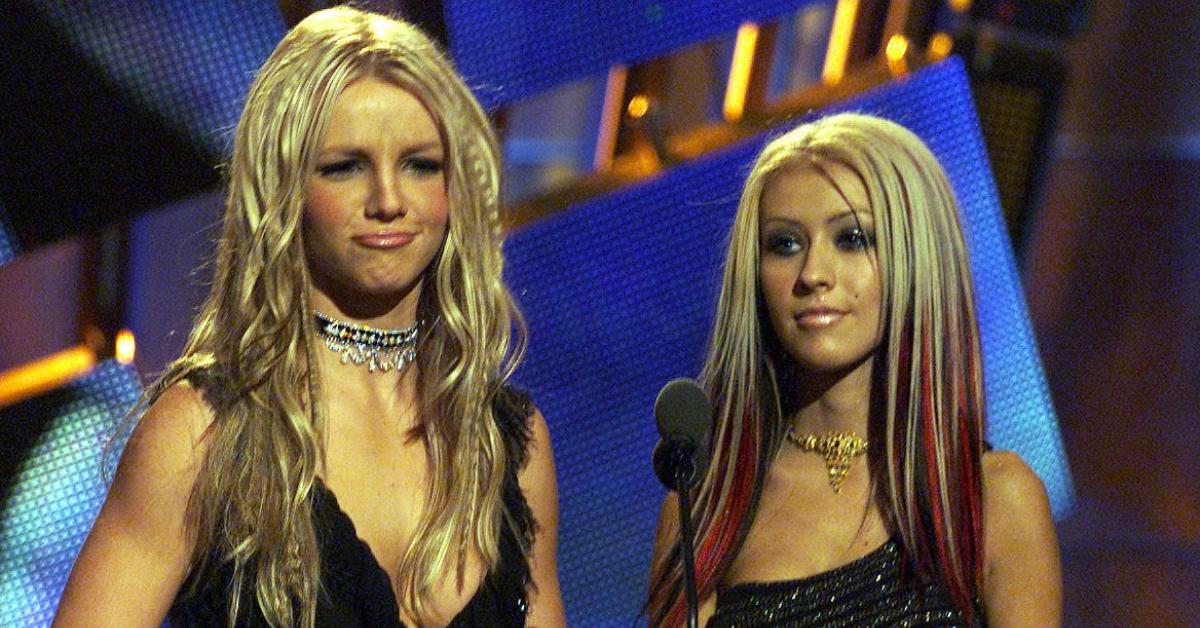 Britney Spears and Christina Aguliera have been pitted against each other for years.
Britney and Christina have known each other since the '90s. They met as teens while filming the All New Mickey Mouse Club. But what started as a nice friendship quickly turned awry.
Britney dropped her first single in 1998. Christina followed a year later. And naturally, the two budding pop queens were pitted against each other by the media.
Article continues below advertisement
As Christina told Cosmopolitan in 2018, "I remember being hurt by these commercials on MTV, pitting Britney as the good girl and me as the bad girl. It's like, if I'm going to be demure and innocent, that's OK. But if I'm going to just be myself, I'm trouble."
Their rivalry intensified during the MTV Video Music Awards in 2003. They both kissed Madonna; however, Britney's kiss with the "Hung Up" crooner received more media attention as the cameras quickly jumped to capture Justin Timberlake's reaction after the kiss. (Britney and Justin had called it quits the year before.)
Article continues below advertisement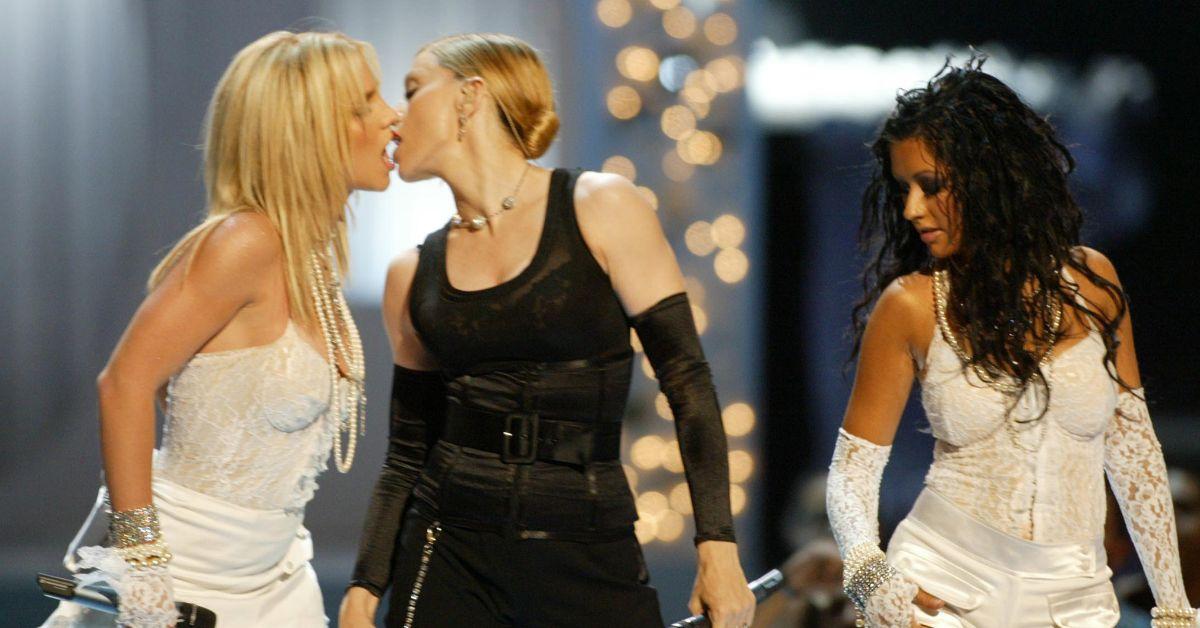 Years passed and the ladies' ongoing game of tug-of-war seemed to die down. Although, that's most likely because Britney was trapped in a conservatorship for 13 years.
But after her conservatorship came to an end in 2021, Britney publicly called out Christina on her Instagram Stories for not advocating for her freedom over the years. She even included an interview clip where the Voice host declined to give a comment on Britney's situation.
Article continues below advertisement
However, the truth was that Christina had spoken out about Britney's situation. A few months prior to the dissolution of Britney's conservatorship, Christina shared her thoughts on Twitter.
Article continues below advertisement
"It is unacceptable that any woman, or human, wanting to be in control of their own destiny might not be allowed to live life as they wish. I promise you she deserves all of the freedom possible to live her happiest life. My heart goes out to Britney. She deserves all the TRUE love and support in the world," Christina wrote.
If you ask us, this was a huge misunderstanding.
Did Britney Spears body-shame Christina Aguilera in a cryptic 2022 Instagram post?
In a September 2022 Instagram post that has since been deleted, Britney shared a photo of a quote by Rodney Dangerfield that read: "I found there was only one way to look skinny: hang out with fat people."
The quote alone upset fans, but what upped the ante even more is that Britney name-dropped Christina in her caption. "I wish I could have chosen the nannies for my children … my dancers … I mean if I had Christina Aguilera's dancers I would have looked extremely small," she wrote.
Article continues below advertisement
She then posed the question: "Don't you think my confidence would have been a bit better if I could choose where I lived, ate, whom I called on the phone, dated and who was on stage with me?"
Long story short, fans believed Britney was criticizing Christina's body. "This is far from cool, Brit," one user opined in the comments. Another wrote: "Just delete this."
Christina did not publicly comment on the matter, but per Page Six, she unfollowed Britney on Instagram shortly after the post.
Article continues below advertisement
In a follow-up post that has also been removed, Britney tried to clear things up. "By no means was I being critical of Christina's beautiful body, it is what it is," she wrote, adding, "I flew to see her show once and the main thing I noticed was the difference of our people on stage."
She then explained that she was insecure during her prime and felt snubbed because she never got the opportunity to pick her dancers like Christina allegedly did.
While some fans accepted Britney's explanation, others were convinced that the mom of two was unnecessarily dragging Christina down due to her own insecurities. "Ehhhhhh nope, sorry. The quote is fat shaming, and so is the comments regarding Christina's dancers. Love you to death, but just delete it and apologize instead of trying to talk your way out of it," one fan wrote.
Article continues below advertisement
Christina Aguilera was asked about Britney's book in October 2023.
Christina seemed quite flustered on Jimmy Kimmel Live on Oct. 16, 2023, when the host wanted to get her opinion about possibly showing up in Britney's memoir The Woman in Me.
Article continues below advertisement
Although she didn't say if Britney gave her a heads-up, Christina did wish nothing but the best for her peer. "Are you hoping you're in it?" he asked. "I don't know! I don't know," Christina said while laughing, adding: "I am hoping everything is all good with her, and everything is beautiful. I think the future should be celebrated."
Despite that lovely response, Jimmy couldn't let this go. "If you had to choose between being in it, and not being in it," he said, smiling. Clearly flustered, Christina continued to dodge the question by bouncing off of Jimmy's desire to inexplicably be mentioned Britney's memoir. "I'd rather it be you than me," replied Christina while giving a thumbs-up.