Tamra Judge and Heather Dubrow Have Ended Their Feud (for Now)
Tamra Judge and Heather Dubrow's feud began when Heather reportedly said her 'RHOC' co-star has "no place" on the Bravo show. Where do they stand now?
The Gist:
Tamra Judge and Heather Dubrow star on 'The Real Housewives of Orange County' Season 17.
During Season 17, their friendship went south over a comment Tamra believes Heather made.
Heather and Tamra discussed their feud at the two-part 'RHOC' reunion.
Heather and Tamra have agreed to end their year-long feud.
Article continues below advertisement
For someone who has historically been the one fans love to watch on The Real Housewives of Orange County, Heather Dubrow hasn't been a popular name among her co-stars. During most of the groundbreaking Housewives show's 17th season, Heather duked it out with most of her castmates. And although the cast has expressed their grievances to her directly, Heather blames her unfortunate season on her former friend, Tamra Judge.
Before Tamra rode in on her motorcycle to commemorate her return to RHOC after a three-year hiatus, Heather was developing close friendships with several cast members, including Gina Kirschenheiter, Emily Simpson, and Shannon Storms Beador. However, she now believes Tamra turned the cast against her due to her personal feelings about Heather.
In part one of the RHOC two-part reunion, fans FINALLY found out what caused the friction between Tamra and Heather. Keep scrolling to see what caused the castmates' drama and how they managed to get back on track!
Article continues below advertisement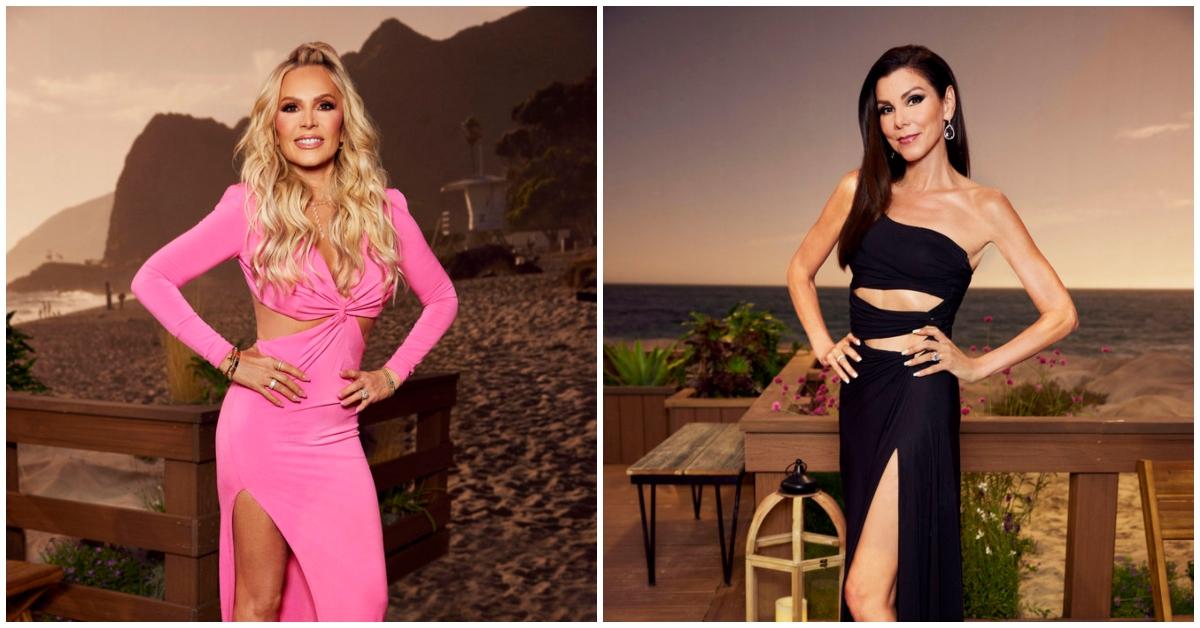 Heather Dubrow and Tamra Judge were close before their 'RHOC' feud.
Although Tamra handed her orange over to Andy Cohen in 2020 after a tumultuous season and her ex-husband, Simon Barney's illness, Tamra and Heather remained close outside the show. So, when Tamra decided she was ready to return to the show for Season 17, Heather was one of the former CUT Fitness CEO's biggest supporters.
Article continues below advertisement
While Tamra and Heather's reunion started on a good foot, the friends quickly turned to foes as the season progressed. After getting in between Heather's feud with her friend and former RHOBH star Taylor Armstrong's drama over a disagreement about Heather being in Taylor's movie, Tamra and Heather found themselves at odds again towards the end of the season.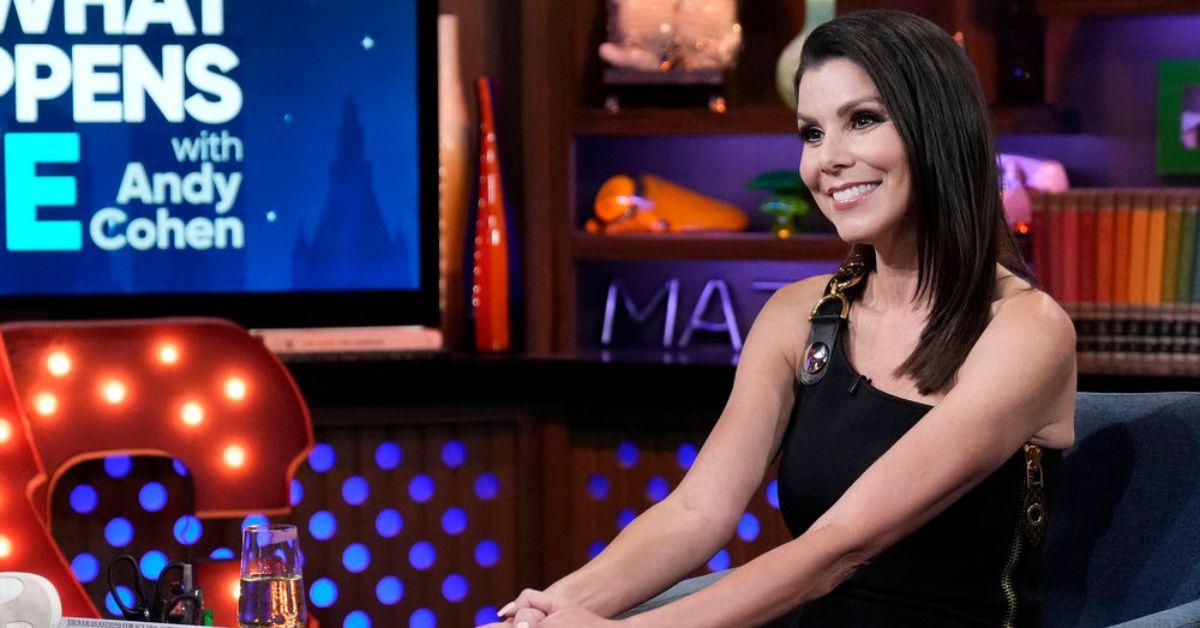 Article continues below advertisement
The drama came to a head when Tamra repeated something she claimed Heather said about the cast to her and her Two T's In A Pod co-star, Teddi Mellencamp, who also previously starred on RHOBH.
During the season, Tamra accused Heather of calling Gina and Emily "losers." Emily and Gina quickly believed Tamra, and Heather said in the season finale that Tamra had turned the entire group against her.
Article continues below advertisement
Tamra Judge and Heather Dubrow's feud began over a comment Heather denies ever making.
In the Season 17 finale, Heather proved she didn't call Gina and Emily losers once and for all. While meeting Gina for lunch, Mrs. Fancy Pants pulled out an audible receipt of Teddi conversing with Tamra over comments SHE made about Emily and Gina being losers. Heather then played the recording to Gina, who was still annoyed she and Emily were involved in Heather and Tamra's mess in the first place.
Article continues below advertisement
In October 2023, fans watched as Tamra and Heather discussed the "loser" comment and their feud for the first time publicly. While sitting across from one another, with Andy acting as their referee, the castmates shared their take on what led to their feud.
During their emotional conversation, Heather and Tamra explained to the audience what led to their friendship being in such turmoil. Heather admitted to being "sad" about the feud, though many viewers expected her to feel "vindicated" for having proof she never said anything negative about her castmates.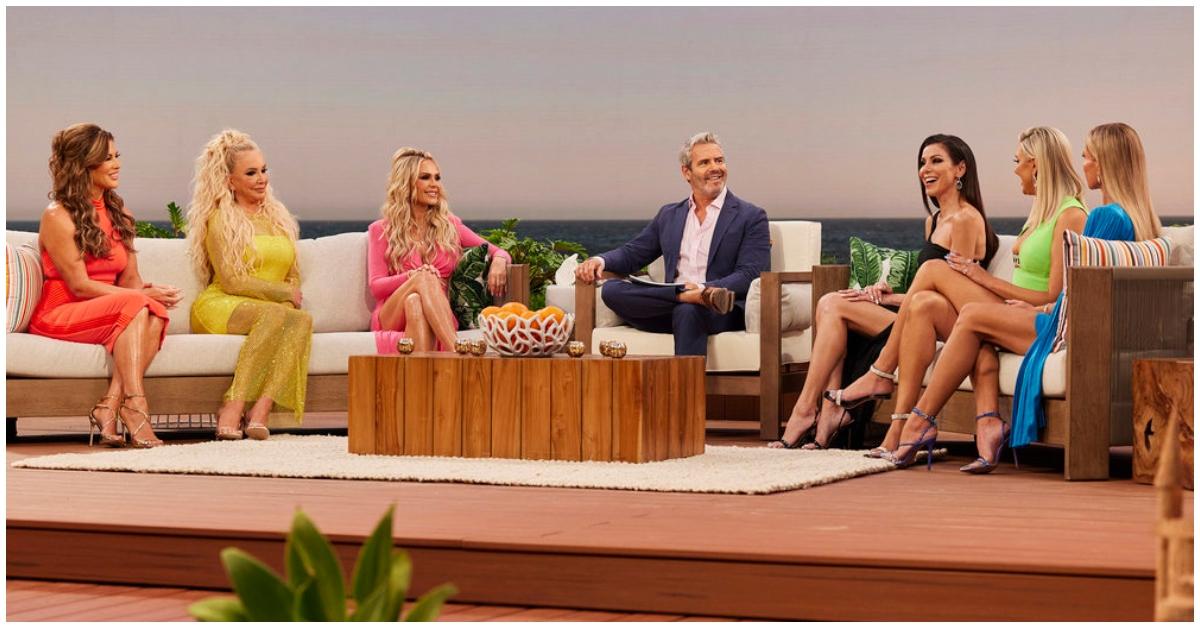 Article continues below advertisement
Tamra also said she was "sad" over the situation and never meant to turn the cast against her, which Heather found hard to believe.
"But literally, there wasn't one episode where you didn't say something unkind about me," Heather told Tamra at the reunion. "Not one."
Tamra replied that she only began spreading lies about Heather when she believed her friend was trying to get her fired behind her back. During the reunion, Tamra said she didn't know if she and Heather were friends after she reportedly tried to get Tamra off the show.
"On your podcast, it was either you or your co-host [who] said, 'There's no place for Tamra on the show anymore,"' Tamra claimed at the reunion.
Article continues below advertisement
Heather denied ever saying Tamra didn't deserve to be on the show or that she spoke to Andy about her being on the cast, as Tamra also believed.
Article continues below advertisement
Are Tamra and Heather friends now?
By the end of the RHOC reunion, Tamra and Heather decided to start fresh if and when they're both asked to return to the show in Season 18. Before the cast shared their final thoughts on the season, Andy asked Tamra where she stood with Heather after watching the season.
Tamra explained that she "loves Heather" and admitted to the group "It's been really hard not having Heather in my life for the past year." The Two T's in a Pod co-host then reflected on her and Heather's relationship, noting her co-star always sent her a warm message on holidays and her and hubby Eddie Judge's anniversaries.
Article continues below advertisement
"I just want to move forward," Tamra said to Heather while crying. "I want to get back to where we were, and just put all of this behind us." Tamra definitely wants to put the past behind them.
Article continues below advertisement
Heather chimed in and said she also wanted to end her and Tamra's feud, saying that after a "rough year" she and her castmates experienced, "the more friends, the better." Heather also shared with Tamra that she believed she was "the best I've ever seen you" yet she couldn't see why Tamra was so "angry" all season.
Tamra explained that most of her frustration came from her personal struggles like losing her gym and the death of her beloved dog, Bronx. She also admitted that she "drank way too much" to cope with her issues, which resulted in her behaving like an "a--hole."
Article continues below advertisement
For many watching the season, it was great to see Tamra and Heather end the reunion on good terms. Heather also received the justice she deserved after being on her cast's hit list all season long!
The Real Housewives of Orange County airs Wednesdays at 8 p.m. EST on Bravo and is available to stream on Peacock.