'RHOC' Star Gina Kirschenheiter Talks New Podcast, Marriage, and Sobriety (EXCLUSIVE)
In an exclusive interview with 'Distractify,' Gina Kirschenheiter of 'RHOC' opens up about her new podcast, 'Orange Country' and her personal life.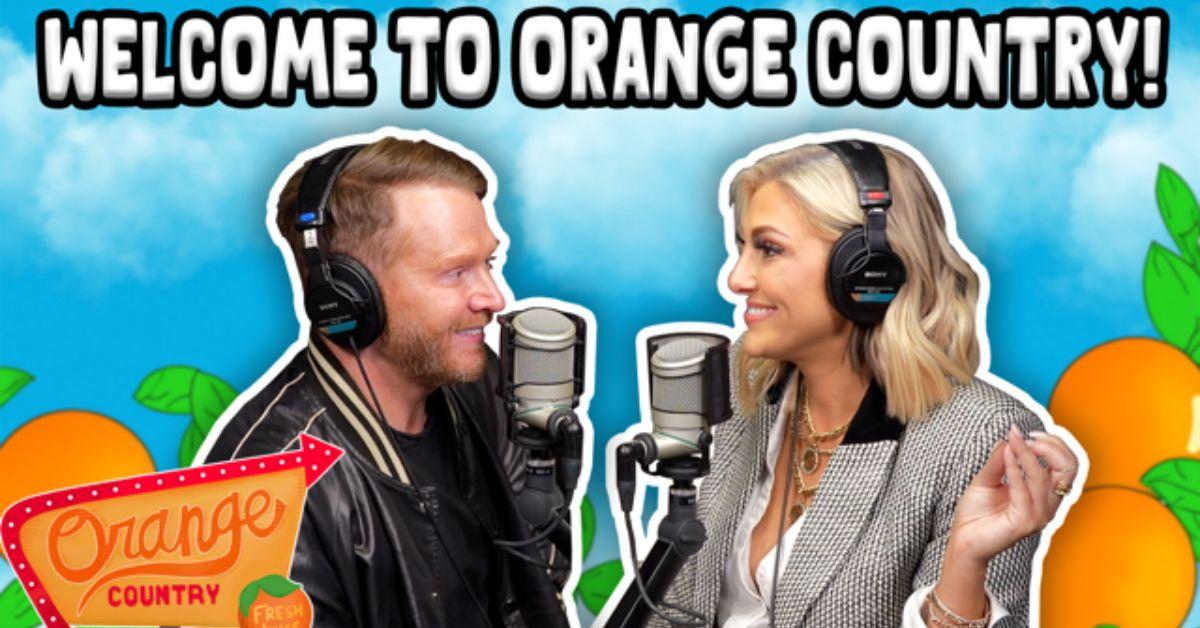 Article continues below advertisement
After several years in the spotlight on RHOC, Gina is ready to move on to a new platform — podcasting. In June 2023, the mother of six teamed up with Grammy-winning country singer Shane McAnally to launch their podcast, Orange Country.
Gina exclusively spoke to Distractify about creating a new lane for herself and how she's using it to discuss the various changes in her life.
Gina Kirschenheiter says her podcast, 'Orange Country,' is a refreshing break from 'RHOC' drama.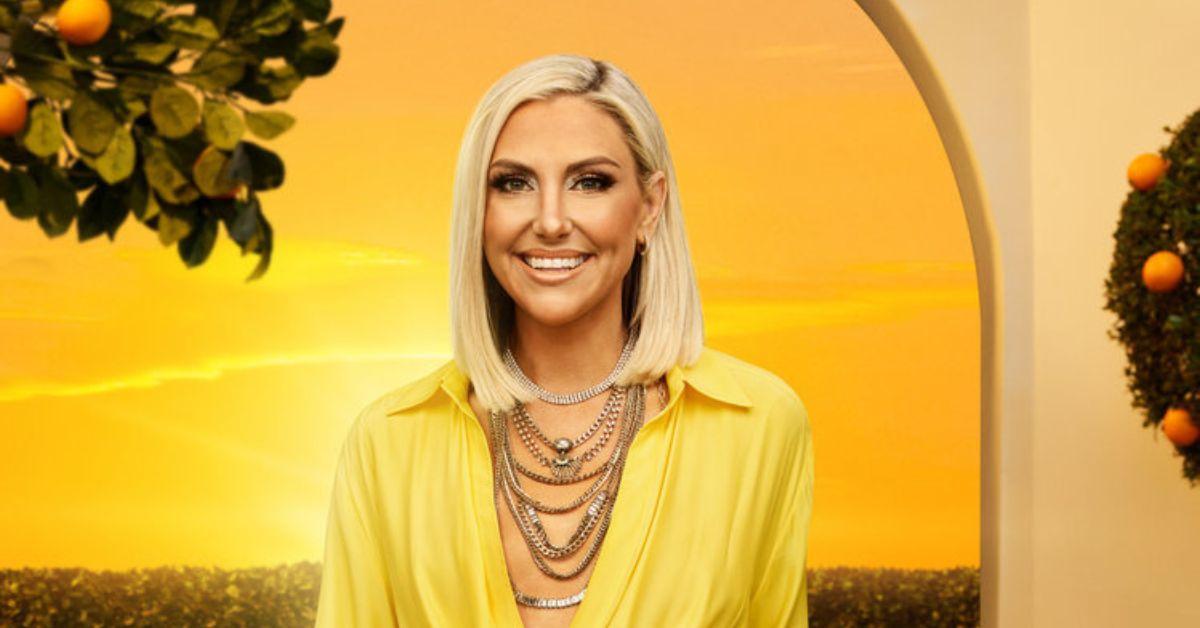 RHOC fans can now get a double, weekly dose of Gina thanks to her podcast, Orange Country. On their pod, the "unlikely duo," Gina and Shane, "blend humor and heart as they dive into pop culture, the struggles and strife of parenting, and much more."
The first episode of the podcast aired on Wednesday, June 21, 2023, and was titled, "Shane Gets Gina Canceled."
Article continues below advertisement
The podcast's episode aired two weeks after the RHOC Season 17 premiere and also airs on Wednesdays like RHOC. However, Gina told us the similarities between Orange Country and RHOC pretty much stop at their titles and air dates.
Article continues below advertisement
Unlike some of her Bravo peers, including her co-star Tamra Judge, Gina said she opted out of making Orange Country solely about the Housewives franchise. She said that while RHOC is "a part of my life," and she would love to have her BFF Emily Simpson in an episode, there are many other sides to her that she plans to show through the podcast.
"A lot of it just is centered around Shane and me, and conversations that we have about parenting and real-life journeys, struggles, sobriety, mental health, relationships, just like everything across the board," Gina said of Orange Country's premise.
Article continues below advertisement
"And so like, when I have Emily on, it's like, 'Yes, it's Emily, [from] The Real Housewives of Orange County,' but I'm also just having on my friend and someone that I know has a lot of really good feedback and input and, you know, knowledge and can like to chime in and has stories about like parenting and real-life stuff," she added.
Gina opens up about her relationship with her boyfriend Travis Mullen on her podcast.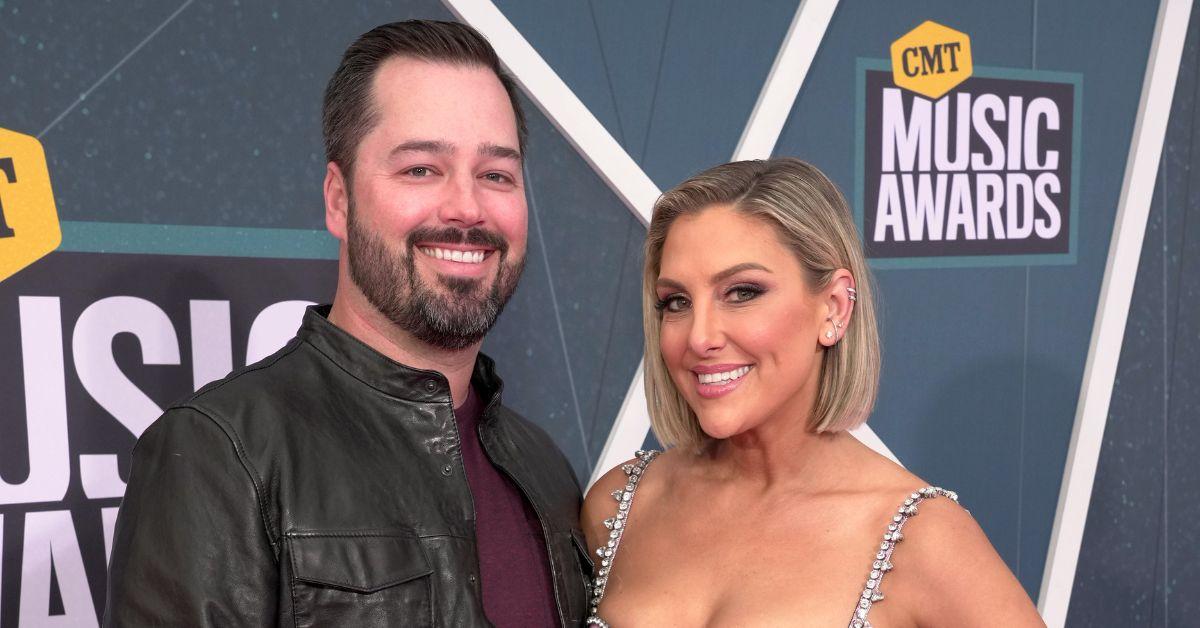 While there won't be too many conversations about yacht dinners gone awry on Orange Country, Gina promises there will be plenty of relationship tea on the podcast, including her current one with Travis Mullen.
The CaraGala co-founder and her financial planner beau started dating in 2019 and have been going strong ever since. In Season 17 of RHOC, Travis was incredibly supportive of Gina during her Montana trip drama with Heather Dubrow.
Article continues below advertisement
Gina and Travis are also partners in raising their children. Travis has three kids from his marriage to Meghan Mullen — Presley, 10, Bennett, 8, and Joseph, 5, while Gina has her three — Nicholas, Luca, and Sienna Rose, from her previous marriage. But Gina says their blended family doesn't mean she's ready to tie the knot for a second time.
Article continues below advertisement
Although she says she's "fully committed" to Travis and "happy" with the life they share, she said marriage isn't either of their main priority. She said they prefer to focus on their "modern family" and "modern relationship" instead — which may or may not include a ring on her finger.
"The answer is, I don't know," Gina told us when or if she will marry Travis. "It's not like I'm anti-marriage or anti a pretty ring. Definitely not. But like, also, I'm happy in my life. We're fully committed."
We're both coming off of divorces; we're both still relatively young like we're both under 40. And we're rebuilding. And so like, we're just more focused on continuing to become financially stable," she added.
Article continues below advertisement
And while she doesn't know when the date will come, Gina said she and Travis would love to get married for their kids. Since each set of their kids knows what it's like to be children of divorced parents, she said seeing them be officially a family would give them a "sense of permanence."
"I just want them to feel like all the other kids feel, which is like, 'this is forever.' Because it will be forever," she noted.
The 'RHOC' star and her podcast co-host also discuss Gina's sobriety.
Marriage might not be the first thing on Gina's mind, but the RHOC star's physical and mental health certainly is. During Season 17 of RHOC, Gina revealed she is now "California sober." For those who don't know what that means, people who are California sober tend not to drink alcohol but have no problems partaking in cannabis.
Article continues below advertisement
Gina discusses her sobriety on her and Shane's podcast in addition to the show. She told us she decided to get sober after feeling like drinking was "becoming too much" and that alcohol started having "a little too much control over me."
"I just felt like I was drinking too much," she said. "It wasn't serving me. Well, I felt like crap every day."
Once she realized alcohol had a stronger hold on her than she desired, Gina changed her health and behavior.
"I really wasn't setting out when I first stopped drinking to like, stop drinking forever," she admitted. "But then I just was liking what was happening in my life so much more."