Bruce Springsteen's Health Is Declining — Will He Go Back on Tour?
Bruce Springsteen had to postpone eight of his September shows due to health issues. It's not the first time — what's going on with his health?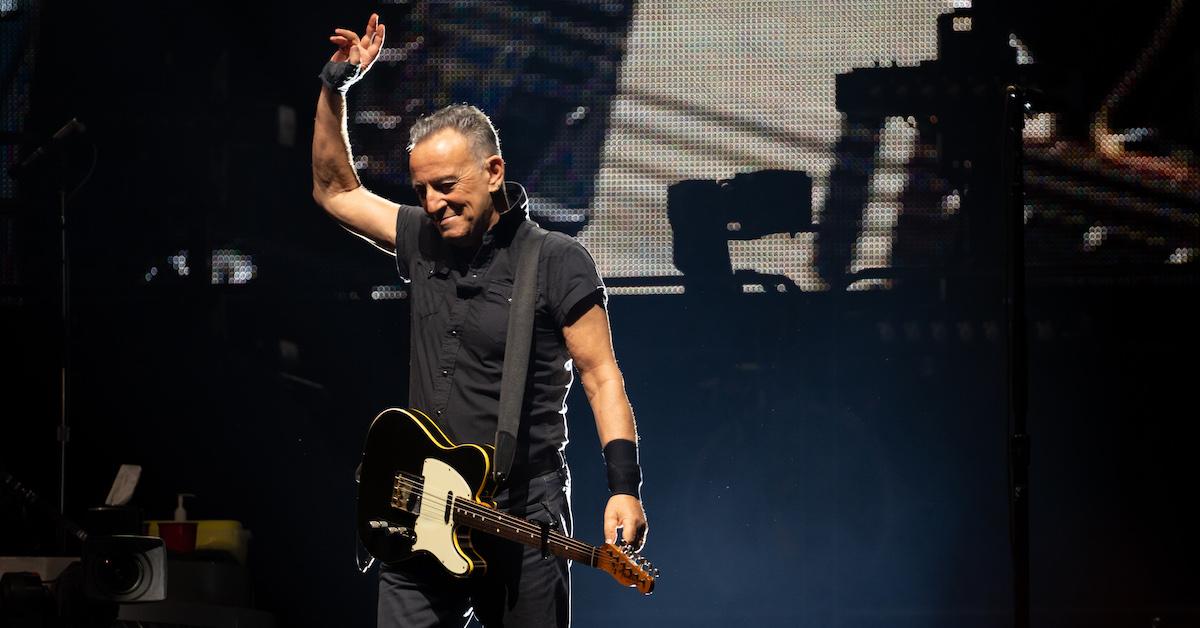 Just the Gist:
Bruce Springsteen postponed eight September 2023 tour dates due to "health issues."
Doctors recommended Bruce take a break to treat his peptic ulcer disease.
Spring-Nuts President Howie Chaz encourages Bruce to "take his time in his recovery."
Article continues below advertisement
It's rare that a nearly 74-year-old man is still working, let alone performing for hours at a time every night. But Bruce Springsteen is not a normal human. He first rose to fame in 1975 with his hit single, "Born to Run," and has been touring ever since. Like modern-day obsession fan cults like the Swifties and the Beyhive, Bruce has the Spring-Nuts.
For one of the few times in his 50-year career, Bruce has had to postpone at least eight shows on his 2023 tour while he deals with health issues. So what's going on with Bruce's health and will he be okay? The Spring-Nuts need him back on tour ASAP!
Article continues below advertisement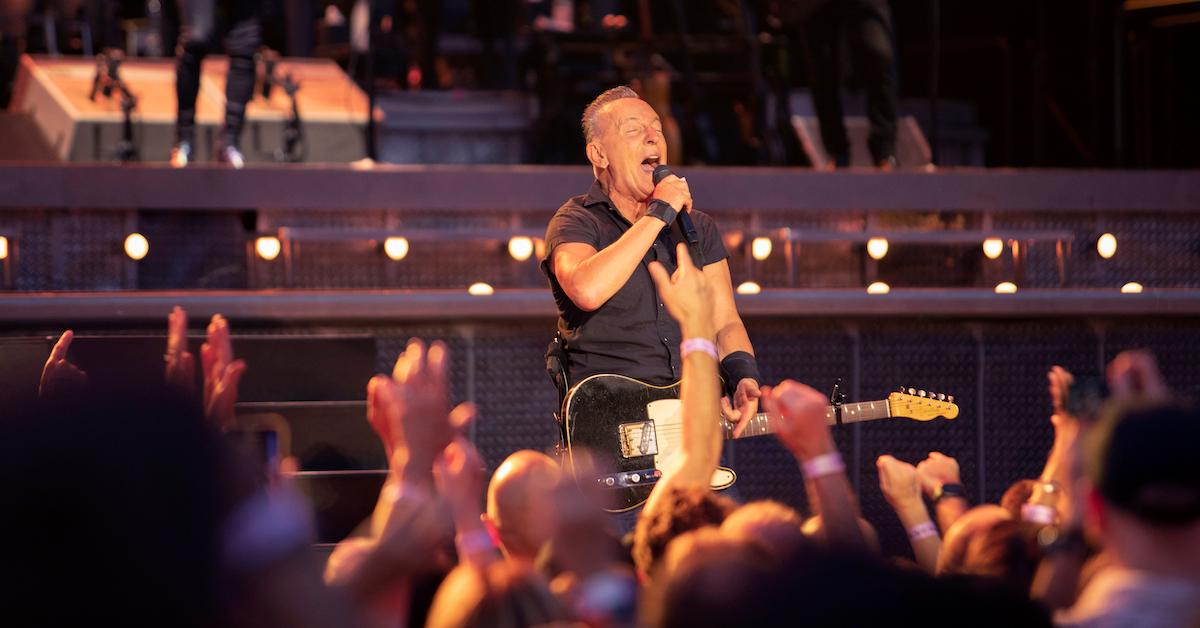 Bruce Springsteen's health issues come down to peptic ulcer disease.
Whenever we hear the word "ulcer," we immediately worry that whoever has the ulcer could have a form of cancer. But in Bruce's situation, that's not the case (as far as we know). Bruce's official website first announced the postponement:
Article continues below advertisement
"Bruce Springsteen and The E Street Band have postponed all performances currently scheduled for September 2023 … Mr. Springsteen is being treated for symptoms of peptic ulcer disease and the decision of his medical advisors is that he should postpone the remainder of his September shows."
Article continues below advertisement
So how serious is this? Well, he hasn't postponed any further shows, which are set for November 2023 in Canada, so it can't be too serious. According to the Cleveland Clinic, "Peptic ulcer disease is a condition in which painful sores or ulcers develop in the lining of the stomach or the first part of the small intestine."
While some ulcers heal on their own, others need treatment through medication or even an endoscopy. We're not sure to exactly what degree Bruce is dealing with the problem, but in his statement on the issue, he said, "We'll be back soon," which is promising.
Article continues below advertisement
This isn't the first time in 2023 that Bruce has had to postpone shows.
Bruce might seem ageless to his fans (which makes sense if you've seen him perform), but everyone gets older. As people age, health issues will naturally pop up, so we can't be too surprised that Bruce has faced his fair share of obstacles this year. Earlier in the year, Bruce had to postpone shows in Albany, Columbus, and Uncasville, Conn., due to an unspecified illness.
In April, Bruce and his wife, Patti Scialfa, tested positive for COVID-19, so they had to miss his appearance on the American Music Honors award show. He performed the European leg of his tour as expected, but in August, he had to postpone two Philadelphia shows due to "having been taken ill" once again. Now, we know the cause of his September illness, and hopefully, that means he'll be back on the mend.
Article continues below advertisement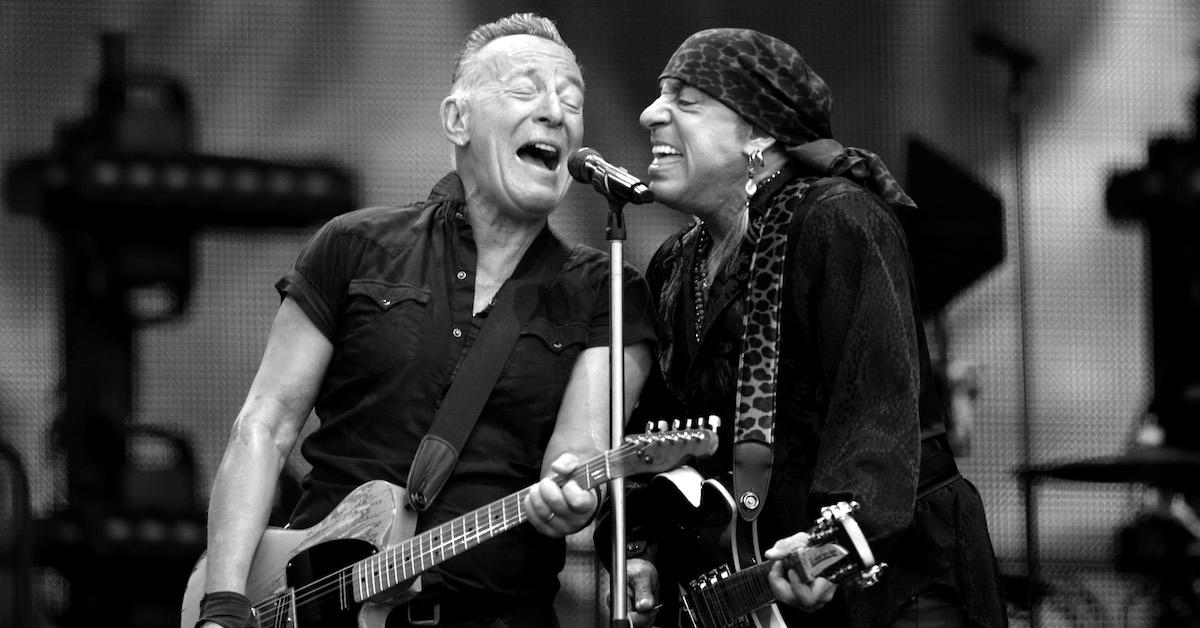 Fans across the world have been sharing their healing words. "The fact that Bruce performed these last three shows at MetLife Stadium while going through what he's going through, on the level that he delivers, is just amazing," Howie Chaz, President of the Spring-Nuts, said exclusively to Distractify. "He probably postponed the Philly shows for this reason and could have postponed the MetLife shows as well. Not only did he not [postpone], but these shows were absolutely on another level ..."
Article continues below advertisement
"But that's just Bruce and the E-Street Band," he continued. "They always deliver. Sick or healthy. On behalf of Spring-Nuts, we wish Bruce a speedy recovery. We thank him for his incredible dedication to his craft and his fans, and we encourage him to take his time in his recovery because his health comes first. We want him happy and healthy, and we will be waiting for him when he gets back!"
Family, fans, and colleagues are all hoping for a quick and painless recovery so that Bruce can go back to spreading joy and good tunes!