Bryce Vine Says He's Looking to Usher In the "Next Evolution of Music" (EXCLUSIVE)
In an exclusive chat with 'Distractify,' singer Bryce Vine decoded his EP "Serotonin," touring in 2023, new collaborations, and more.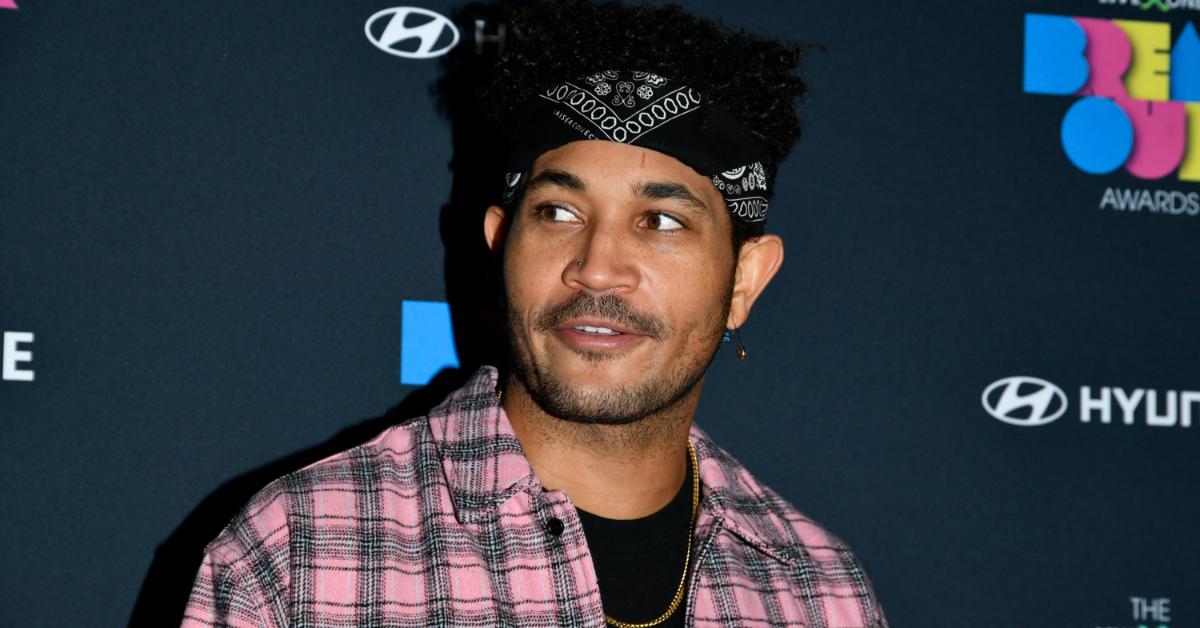 In the decade-plus that he has been in the spotlight, Bryce Vine has worked diligently to hone in an eclectic blend of hip-hop, pop, R&B, and electronic music. Bryce's unique genre fusion captivated legions of fans across the globe and led to multiple platinum records as well as Billboard-charting hit songs such as "Drew Barrymore" and "La La Land" featuring YG.
Article continues below advertisement
Fresh off of the release of his EP "Serotonin," Bryce chatted with Distractify about its creation as well as the deluxe version of the project. On top of that, he took some time to discuss his thoughts about working with artificial intelligence technology, his recent North American headlining tour, and more.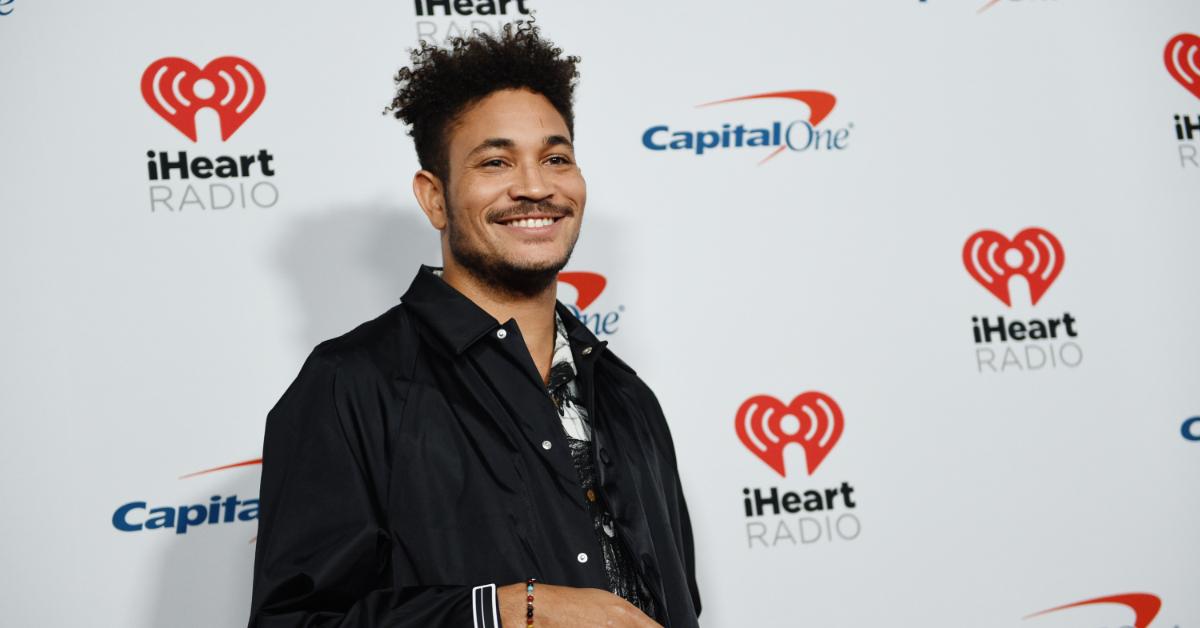 Article continues below advertisement
Bryce Vine considers "Serotonin" to be a "power package of an album."
On March 10, 2023, Bryce released the hotly-anticipated new body of work "Serotonin." Reflecting on its creation, the star let us in on the highs and lows of it all.
"My favorite song [I worked on for] 'Serotonin' is called 'Help.' I featured a Nigerian artist called Pheelz who I've been a fan of for a minute – dance hall music – and I always love mixing genres," he said of the collaboration. "So that was a cool one, being in the studio with him because he has such a different vibe from his background."
On the flip side, Bryce says that "the hardest one" to work on was "Stay Afloat" because he "did it in Joshua Tree with my writing partner and we spent the entire night producing and writing it." Getting a track completed from start to finish in the often-inhospitable Mojave Desert is no easy feat, but Bryce managed to create a perfect vibe for any climate with "Stay Afloat."
Article continues below advertisement
Another interesting element of "Serotonin" came in the form of how Bryce incorporated the use of artificial intelligence to create both the project's cover and the music video for "Nostalgia."
"AI is an equally scary and fun thing," he said. "But it's pretty amazing. We literally created the 'Serotonin' cover of a fake dog, and people ask, 'Whose pet is that?' and it makes them feel good to see it. That's what's weird, that it still evokes some of the emotion even though it's artificially created."
Article continues below advertisement
Bryce is ready to deliver even more new music to fans.
Just a month after sharing "Serotonin," Bryce is geared up to bless fans with its deluxe version.
He made it clear that his thoughts about releasing the project have changed quite a bit over time. "The plan changes constantly," he explained. "From the time the tour started until now, it has changed four or five times because you're working with an entire label of people. I was going to release two halves, but then I wanted to put out an album so this is kind of like a power package of an album.
Article continues below advertisement
Even with the release of the deluxe version of "Serotonin," Bryce is far from done in terms of blessing listeners with new tunes.
"I still have more songs to give fans over time," he shared of his future plans.
That commitment to quality output is showing in full-force on the rapper-singer's upcoming track "The Kids Are Not Alright," his first post-"Serotonin" offering. For Bryce, "The Kids Are Not Alright" is one of his most introspective works to date.
"It was the first song I wrote completely alone, just me and the producer," he revealed to us. "It took me hours because we'd been talking about how overprescribed a lot of people are. I'd been telling him that I was trying to get out of the habit of taking medication that I'd been prescribed since I was 13 years old. I just tried to get rid of taking it. So, the inspiration for the song came from talking about how strange it is how overprescribed a lot of people are."
Article continues below advertisement
Beyond releasing music, Bryce just wrapped a U.S. tour and has teamed up with Jack Daniel's.
To support the release of "Serotonin," Bryce embarked on a tour across the U.S. in the first few months of 2023. Thinking back on that time on the road, he noted that the best part of it all is that "the fans sing every single word to every song."
"That's what you want as an artist, but you don't always get to see it," he digressed. "I've been to a lot of concerts and sometimes they just know the radio hits."
Article continues below advertisement
For Bryce, his March 18, 2023, performance in New York, his home state, was a seminal moment. "I flew my mom out there for the show and I announced that she was in the crowd and the whole audience turned and all started clapping for her," he reflected proudly. "She was loving it, she was like the Queen of England out there. It was great. Then, when I walked off stage, without being prompted the whole crowd did it again and started clapping for her. It was cool."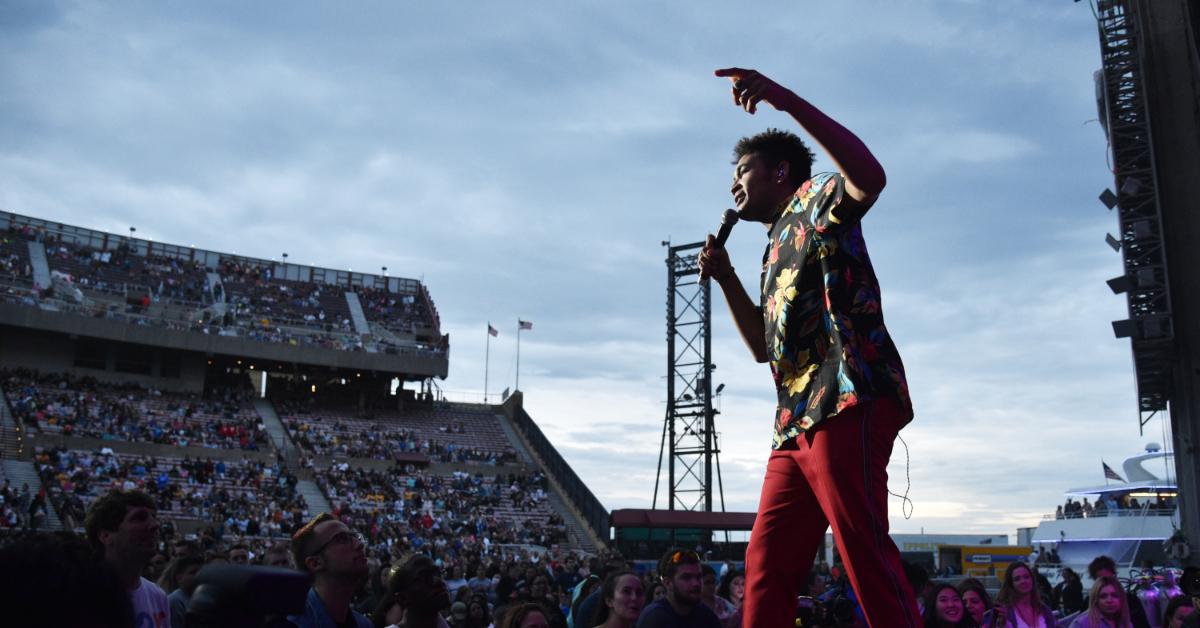 Article continues below advertisement
When he isn't rocking crowds or charting on Billboard, Bryce is now teamed up with Jack Daniel's and Coca-Cola to promote the release of the Jack Daniel's & Coca-Cola ready-to-drink canned cocktail.
"I've been drinking Jacks and Cokes for a long time now, and everyone always loves seeing two legends come together," he said of the partnership. "I was actually surprised it took this long for these two iconic brands to officially come together."
Between a constant stream of new music, sold-out live shows across the nation, big brand deals, and more, Bryce is about as busy as can be. To the artist, it's all about getting "ready for the next evolution of music."
If his acceptance of new technology and inventive genre-bending is indicative of anything, it's that Bryce is already positioned to be at the forefront of any major changes that may come up in the future of the industry.