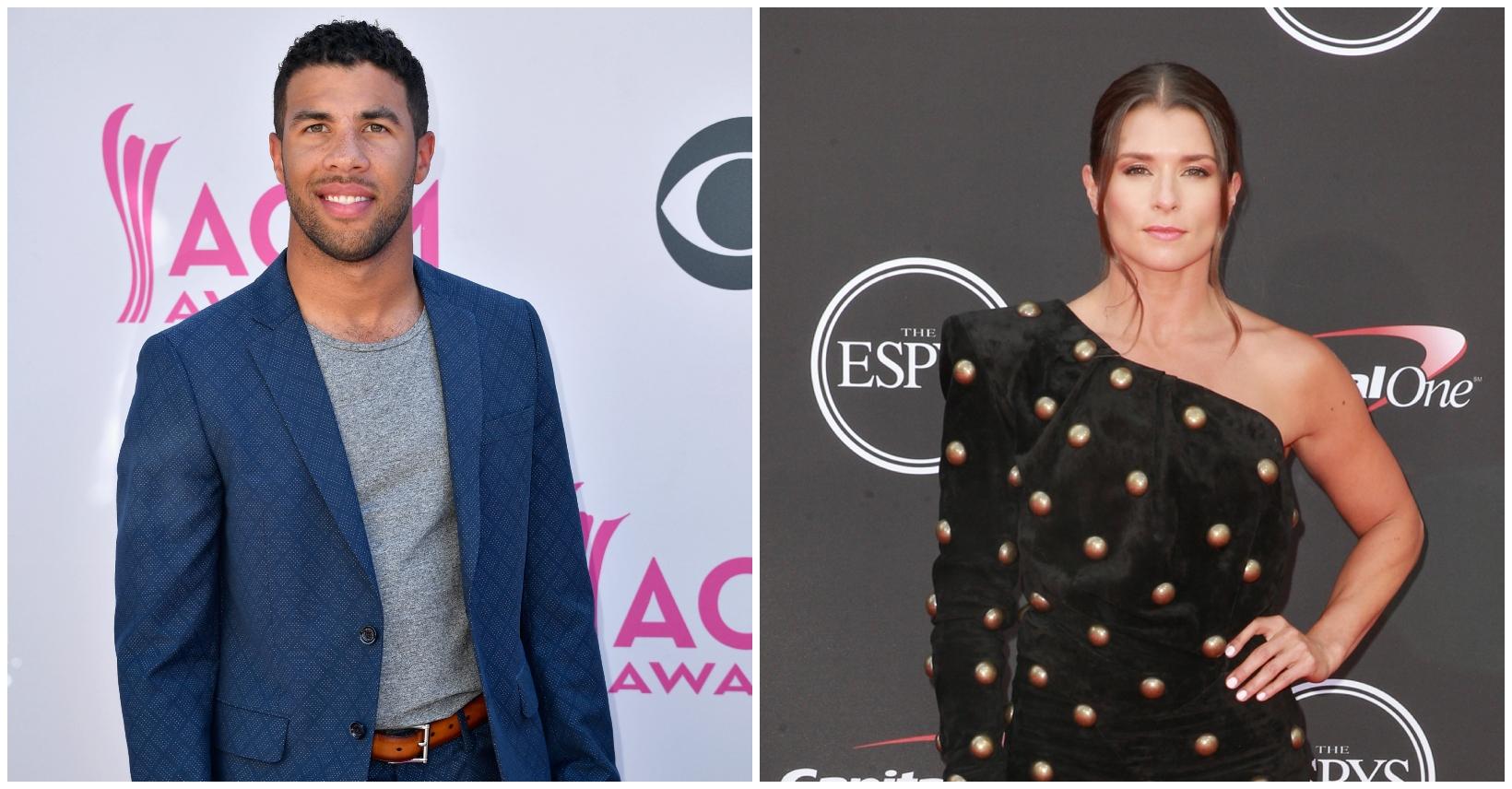 Did Bubba Wallace Grab Danica Patrick? Fans Notice Awkward Hand Gesture During Interview
It's safe to say that Bubba Wallace doesn't have the best reputation. In 2022, the famed NASCAR driver was accused of anti-Asian hate when he aggressively shoved driver Kyle Larson during a race, after causing both of their cars to crash into the wall. As a result, Bubba was temporarily suspended.
Article continues below advertisement
And as of late, some racing fans seem to think that Bubba has erred again. A clip from a recent interview Bubba was featured in shows him making an unclear gesture behind the back of former race car driver Danica Patrick. What happened here? And could this all just be a misunderstanding? Let's investigate below.
Article continues below advertisement
A viral video shows Bubba Wallace reaching behind Danica Patrick's back. What was he doing?
On March 12, Bubba competed in the United Rentals Work United 500 race, where he finished in 14th place. This ultimately brought him to 13th place in the NASCAR Cup Series.
Before the race, he was interviewed by Chris Myers, Clint Bowyer, and Danica. It was during this interview that Bubba reached behind Danica's back.
Article continues below advertisement
Folks on Twitter had mixed thoughts about what Bubba was doing. Some believed he was trying to grab her. "He grabbed her a--," wrote one person. Others immediately wrote that NASCAR should kick him out.
Twitter even flagged the content with a warning that reads: "The following media includes potentially sensitive content."
Article continues below advertisement
But a large faction of folks gave Bubba the benefit of the doubt, claiming that he was doing nothing than more than trying help her with something tech/wardrobe related.
"Looks like he's fixing a wardrobe malfunction if I had to guess," opined one user. Another comment read: "Maybe her shirt was stuck up or a cord. Quit making something out of nothing."
And as several folks pointed out, Danica didn't seem to have much of a reaction. It's likely that if Bubba did touch her inappropriately, she would have spoken out by now and NASCAR would have taken action. Not to mention, Bubba and Danica are both in relationships. Bubba has been married to his wife Amanda Carter since December 2022. Meanwhile, Danica is currently dating Green Bay Packers quarterback Aaron Rodgers.