Is NBA Star Devin Booker Dating This 'Scream' Queen? Here's Why Many Are Calling Foul on the Rumor
Devin Booker has dated Kendall Jenner and Jordyn Woods before. Has he moved on to another Hollywood star? Here's what to know about his dating life.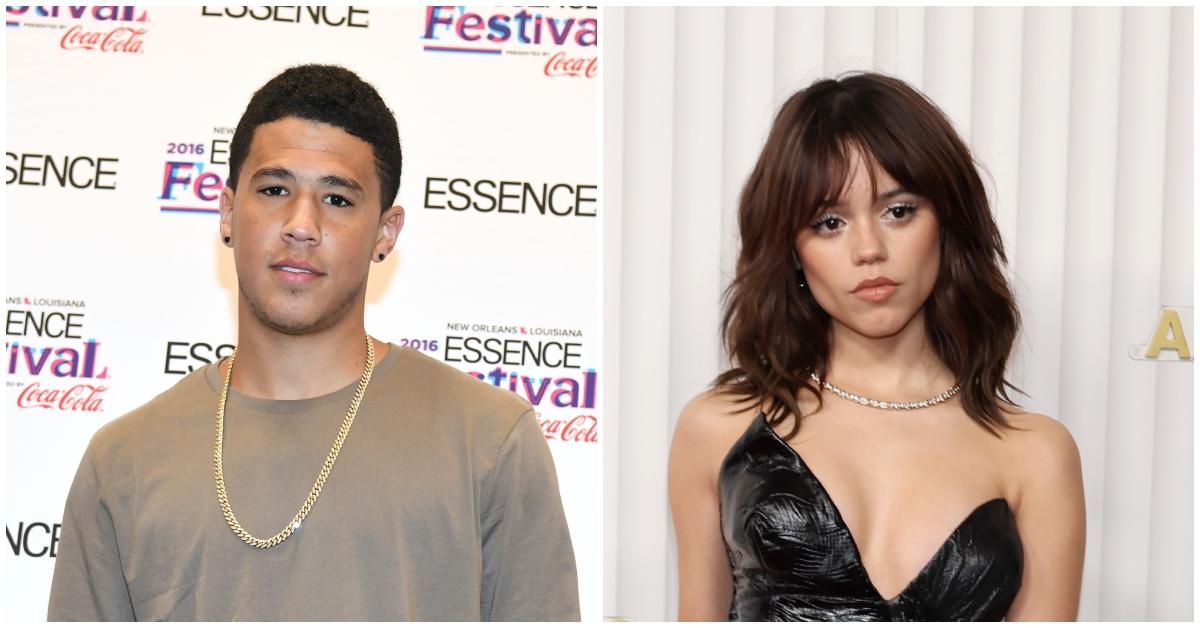 Many pop-culture lovers didn't know who Devin Booker was when he joined the NBA with the Phoenix Suns in 2015. However, most people now know the 26-year–old athlete for his relationships off the court.
Article continues below advertisement
Since his rise to fame, Devin has been romantically linked to several equally wealthy peers, including two people within the Kardashian-Jenner inner circle.
But rumors have recently swirled that Devin is staying away from reality-TV darlings and is reportedly dating actress and Wednesday star Jenna Ortega. Before we dive into that rumor, let's look back at Devin Booker's dating history.
Is Devin Booker dating anyone now? The NBA star has had a few public relationships.
Article continues below advertisement
Jordyn and Devin's relationship reportedly started before the scandal. During their 2018 romance, the pair reportedly double-dated with Kendall Jenner and her former beau Ben Simmons. However, once Ben and Kendall broke up in May 2019, the supermodel moved on to her former friend's ex — i.e., Devin.
Article continues below advertisement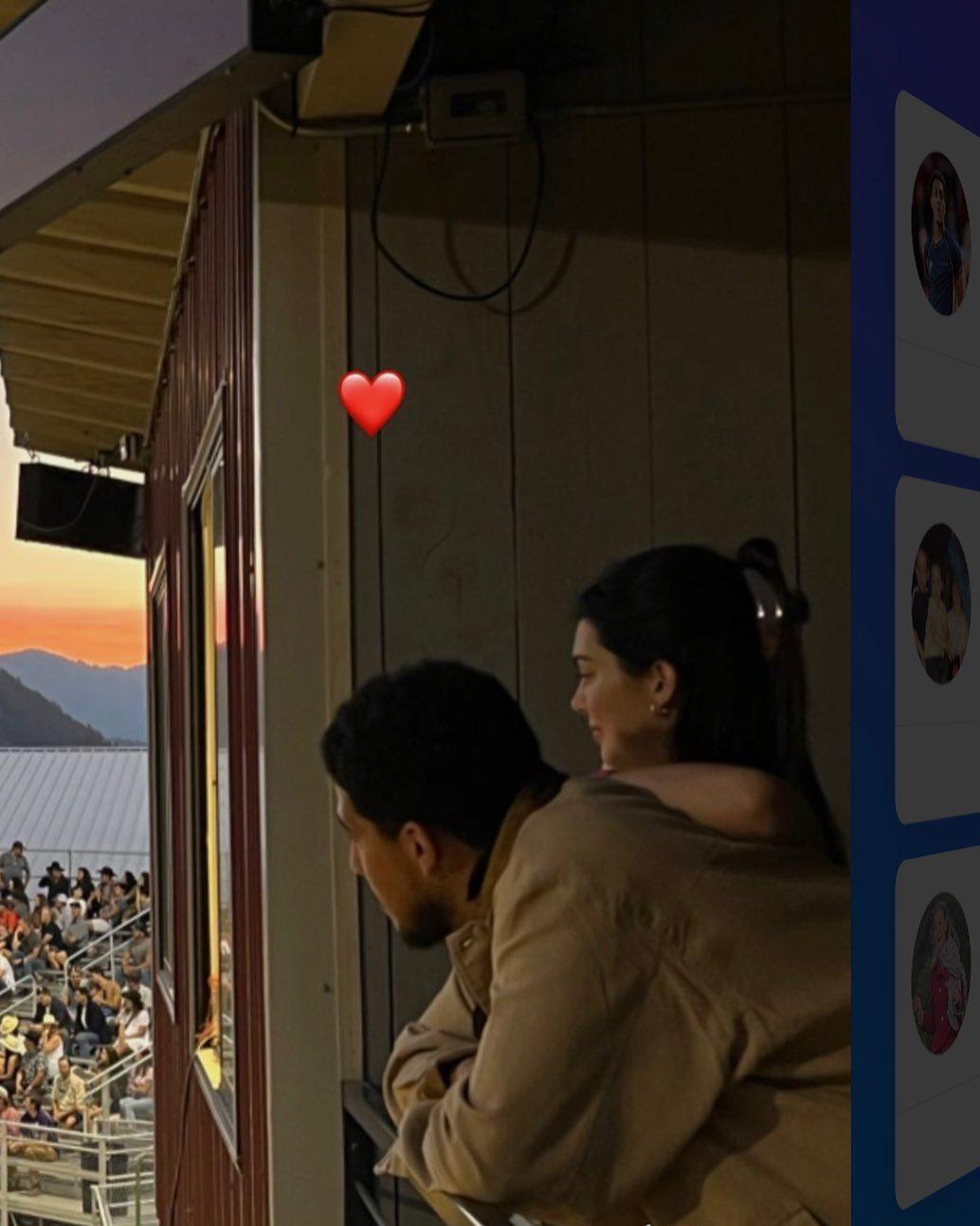 Kendall and Devin were first spotted together on a road trip from Los Angeles to Sedona, Ariz., in May 2020, per Us Weekly. Their union began with a smidge of drama, as Jordyn tweeted, "haha, good morning," and added three trash cans to the tweet, which she has since deleted.
Article continues below advertisement
Despite Jordyn's rumored shade, Devin and Kendall went official in June 2020. Kendall, known for being the more private member of her famous family, spoke about Devin multiple times, including her April 2022 appearance on Jimmy Kimmel Live! Kendall was also a frequent guest at Devin's NBA games.
In November 2022, People reported that Kendall and Devin "quietly broke up" that October. The couple's hectic work schedules were reportedly the downfall of their relationship.
In 2023, Devin is reportedly with another busy lady.
Article continues below advertisement
Rumors have swirled that Devin Booker and Jenna Ortega are dating, but is it true?
Following his split from Kendall, People reported that Devin was focusing on his basketball career and other endeavors. However, the athlete seemingly made some time for play in March 2023.
Article continues below advertisement
On March 14, 2023, Twitter account @Buttcrack Sports posted a photo of Devin walking out of a restaurant with Jenna. The Scream VI star wore a black-and-white gown while looking in one direction as Devin smiled in a black suit.
Unsurprisingly, Twitter commenters had much to say, with many wondering how the two young stars got together. Additionally, many have claimed the photo is entirely fake and was photoshopped by the outlet.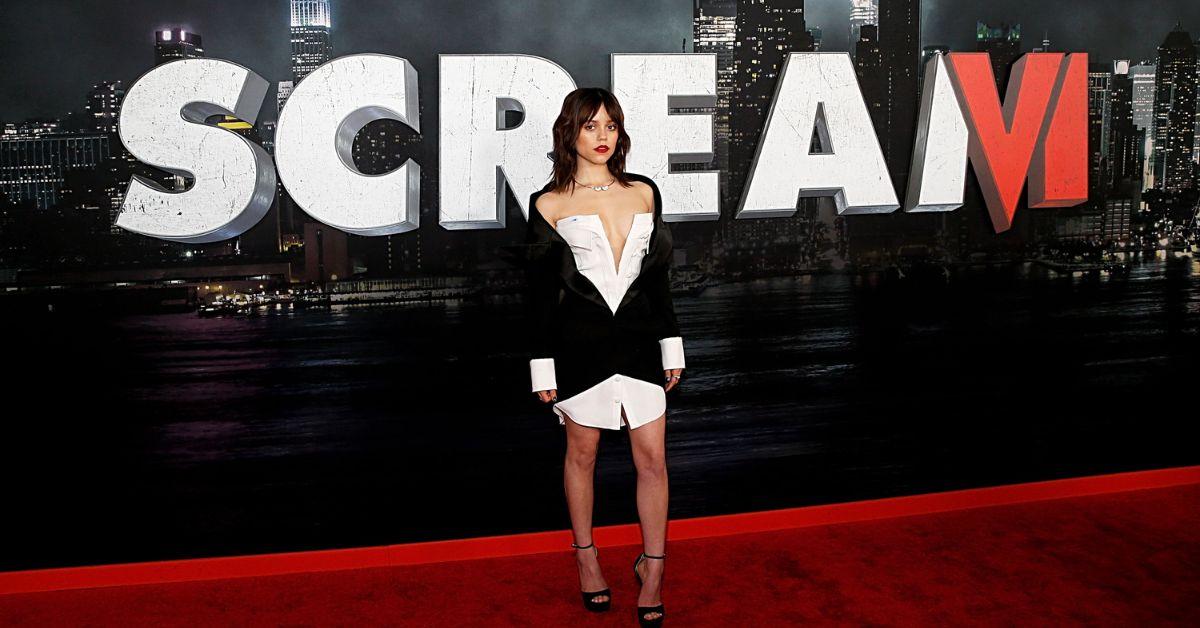 Article continues below advertisement
Indeed, it appears that the photo was likely photoshopped, and Jenna and Devin aren't dating, at least not for now. Jenna rocked the same dress in her and Devin's image to the Scream VI premiere on March 6, days before the outlet reportedly spotted her having dinner with Devin. During the premiere, the actress had a wardrobe malfunction involving a public blue ink stain on her dress, which you can see above.
While Jenna could be an outfit repeater like the rest of us, @Buttcrack Sports has delivered the wrong news before. The account is responsible for the fake news that NBA player Jordan Poole is dating Ice Spice. Jenna and Devin's picture also includes TMZ's watermarks, but the outlet hasn't discussed Jenna and Devin's relationship.