'Scream 6' Features a Ghostface Shrine Full of Morbid Easter Eggs (SPOILERS)
'Scream 6' introduces viewers to a Ghostface shrine full of horrific easter eggs. Stick around as we break down all the nostalgic nods and references.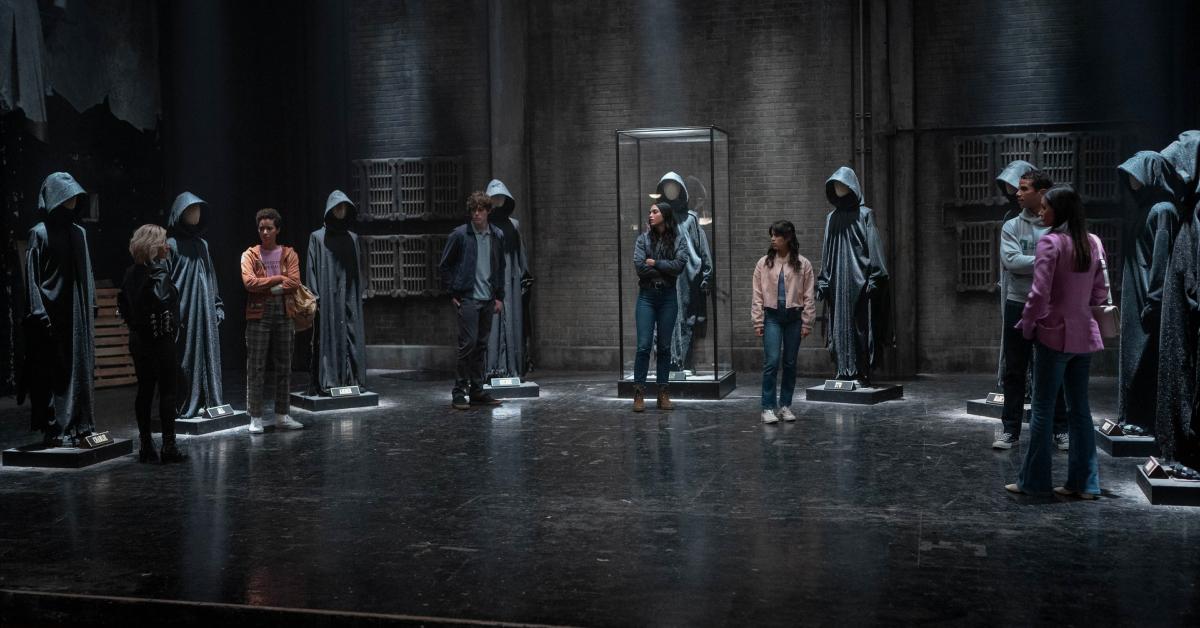 Spoiler alert: This article contains major spoilers for Scream VI.
At long last, Ghostface is back and ready to slice through New York City in Scream VI.
The sixth film sees the four survivors — Sam (Melissa Barrera), Tara (Jenna Ortega), Chad (Mason Gooding), and Mindy (Jasmin Savoy Brown)— of the latest Ghostface killings leave Woodsboro behind for a fresh start in the Big Apple. However, they soon find themselves in another fight for their lives when a new masked killer emerges and wreaks havoc.
Article continues below advertisement
Now, with a new Ghostface on the loose comes a slasher film full of nostalgia and horror franchise references. In case you missed any of them, we're here to break down the gruesome Easter eggs featured in Scream VI.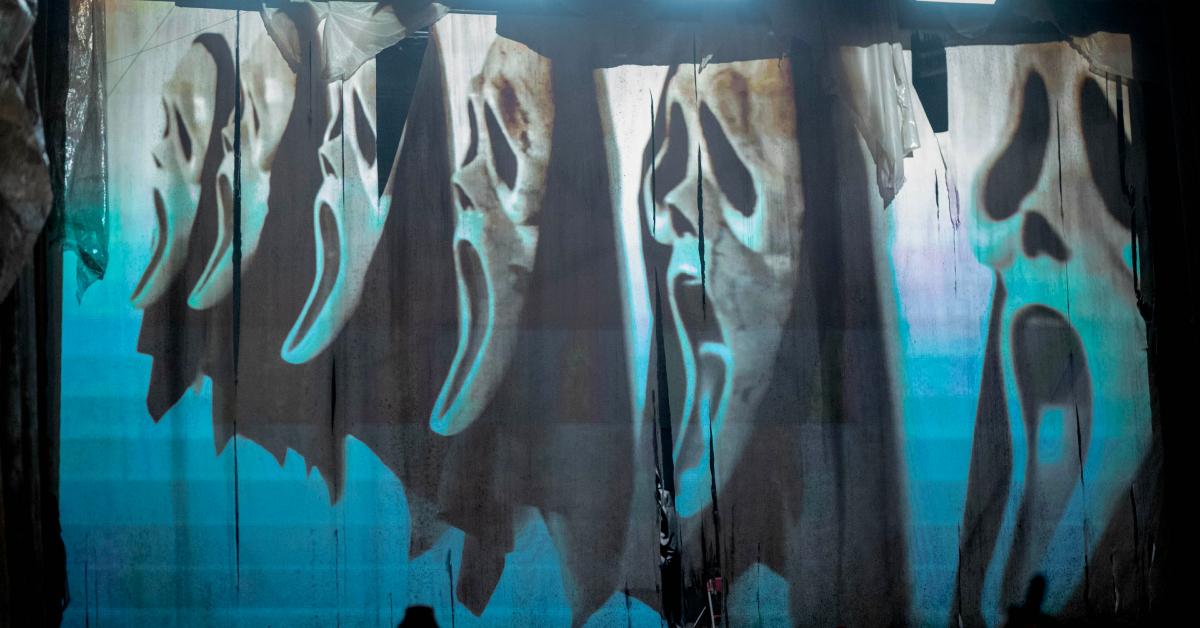 Article continues below advertisement
There's an obvious nod to 'Friday the 13th Part VIII: Jason Takes Manhattan.'
With the core four leaving Woodsboro behind in favor of New York City, the writers and directors couldn't help but pay homage to Friday the 13th Part VIII: Jason Takes Manhattan. Not only does Scream VI introduce a new character named Jason (Tony Revolori), but his character can be seen watching the 1989 slasher in his apartment.
Ghostface also hops on the subway, which is a nod to Jason's subway chase scene.
Wednesday Addams makes an appearance.
Modern-day scream queen Jenna Ortega recently starred as Wednesday Addams in the Netflix horror comedy series Wednesday, so it makes sense that there's a subtle nod to the character. During Sam's therapy session, several figurines could be seen in Dr. Stone's office, including ones of the entire Addams family. Later, at a frat party, a girl walks by in a Wednesday costume.
Article continues below advertisement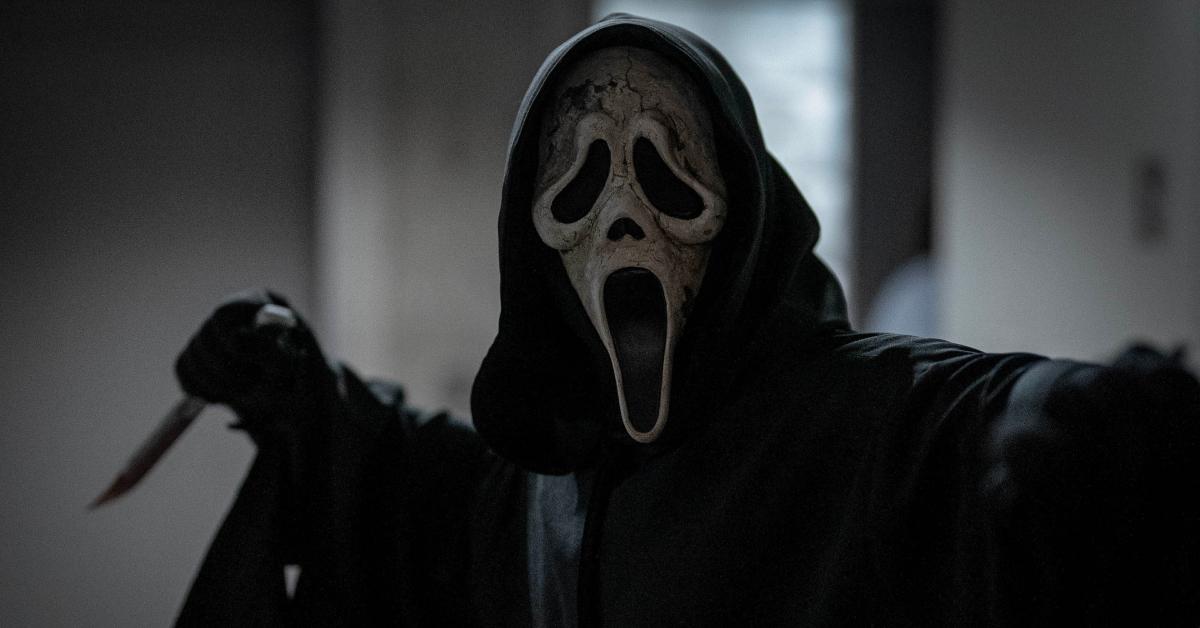 'Scream 6' pays homage to 'Scream 2' in many ways.
Like the second installment, Scream VI follows the survivors of the latest Ghostface massacre leaving Woodsboro behind to go to college. While at a frat party, Tara mentions possibly pledging Omega Beta Zeta — if you recall, this is Cici's (and almost Sidney's) sorority at Windsor College. The sixth film also sees Gale fight Ghostface on her own, which she does in Scream 2.
Article continues below advertisement
As for the Ghostface killers, Scream 2 includes the grieving mother of Billy Loomis, Mrs. Loomis (Laurie Metcalf) — the situation is identical in Scream VI, with the grieving father of Richie, Wayne Bailey (Dermot Mulroney), orchestrating the murders alongside his two other children. The motives are similar as well — get revenge against the final girl for killing their family member.
Gale gets punched outside of a police station... again.
The sixth installment replicates yet another iconic moment from Scream 2 — Gale getting punched outside a police station. The second film sees Gale asking for an interview with Sidney, who strikes the reporter in the face. In Scream VI, Gales arrives when Sam and Tara leave an NYC police station. She manages to dodge Sam's hit, but Tara punches her.
Article continues below advertisement
The Ghostface shrine is full of easter eggs.
As one could expect, the Ghostface shrine is easter egg galore! It features nearly three decades worth of items owned by or related to past Ghostfaces and their victims, including:
The costumes and bloody knives of the past nine Ghostface killers
Casey Becker's rope
Billy Loomis's white t-shirt
Stu's red robe and the TV that killed him
Steve Orths's varsity jacket
Tatum Riley's iconic outfit
Kenny Brown's hat
Randy Meeks's video store uniform
Mrs. Loomis's two-piece white suit
Gale Weathers's books
The mask and sun props from the Windsor College theater production of Agamemnon
Jennifer Jolie's fax machine
Jill Roberts's flannel and pants
Deputy Hoss's police uniform
Olivia Morris's bloody long-sleeve shirt
Stab memorabilia — DVDs, merchandise, fake costumes, among others
Article continues below advertisement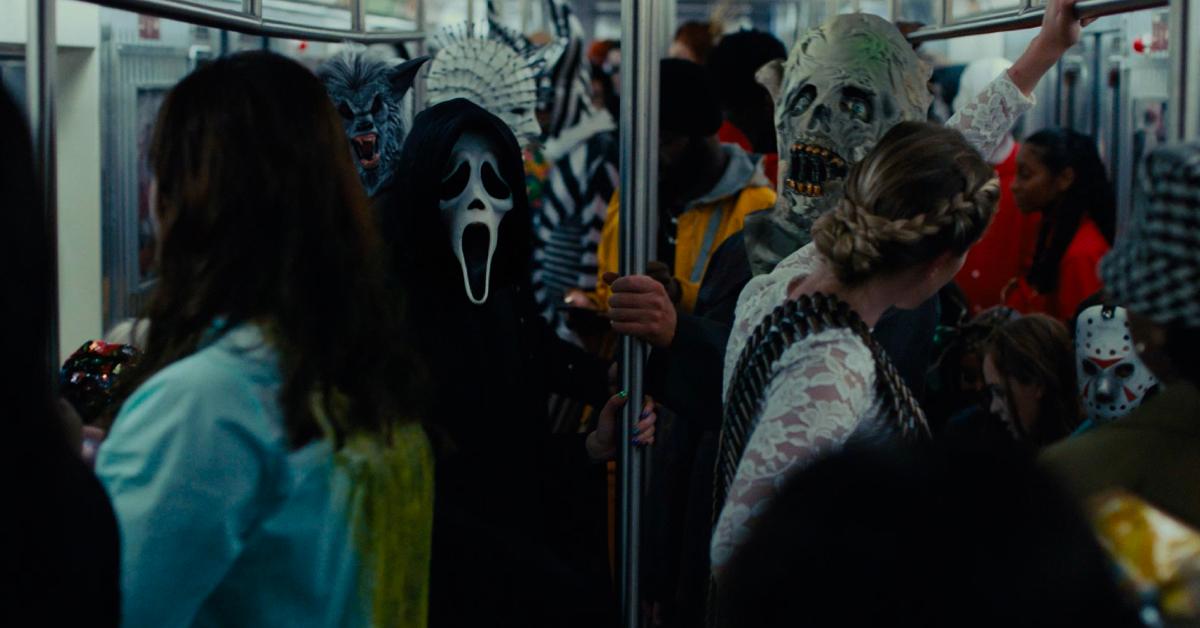 Some awfully familiar Halloween costumes appear during the Subway sequence.
The film takes place around Halloween, resulting in most NYC patrons wearing costumes. The most notable horror references arrive during the subway sequence, with background characters dressed as:
Pinhead
The Babadook
Peachfuzz
Jason Voorhees
The girl from The Ring
Michael Myers
Grace from Ready or Not — Samara Weaving also appears in Scream VI
The Creep
Chucky from Child's Play
Pennywise
American artist Andy Warhol
The Grady Twins from The Shining
Freddy Krueger
The wolf mask from Creep
Sherrie from Stab 6
Italian-American actress and model Julia Fox
The final 'Scream 6' kill calls back to Stu's death in 1996's 'Scream.'
In the third and final act of 1996's Scream, Sidney drops a TV on Stu's head and seemingly electrocutes him to death. Now, as for Scream VI, Ethan tries one last time to kill the Carpenter sisters — however, Kirby steps in and crushes his skull using the same TV that killed Stu. Wow, if that isn't poetic cinema, we don't know what is!
Scream VI is now in theaters.