'Roseanne' Star Laurie Metcalf Plays a Pivotal Role in Hulu's Biopic Miniseries 'The Dropout'
In Hulu's biopic miniseries 'The Dropout', Laurie Metcalf plays one of Elizabeth Holmes and Theranos's initial skeptics, despite the world celebrating the entrepreneur's success.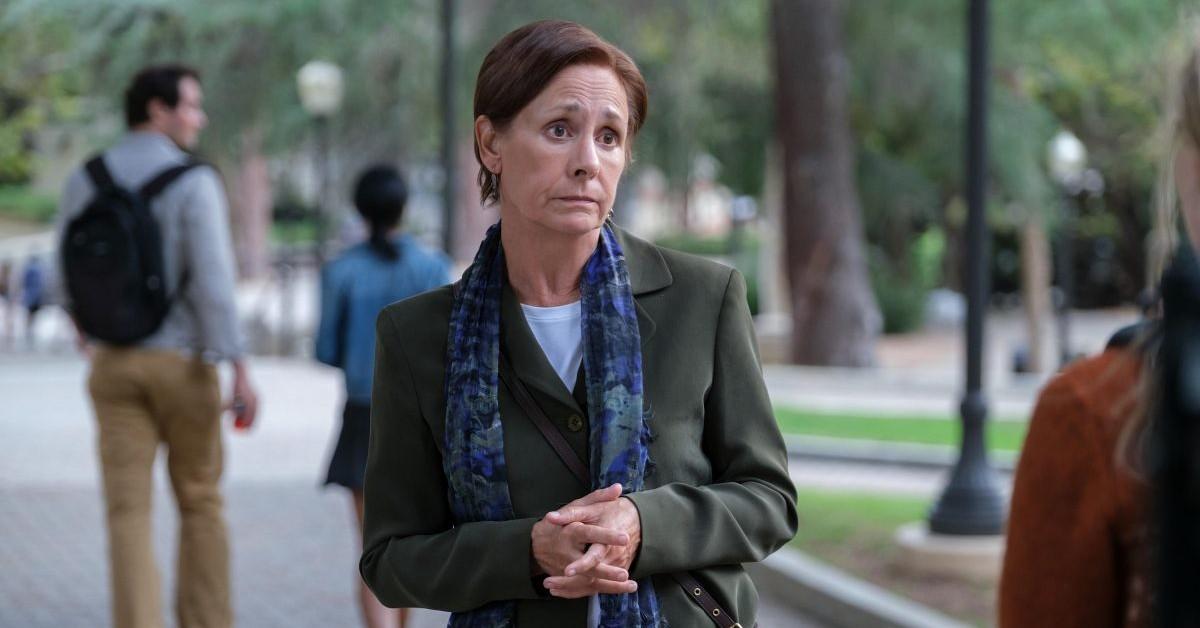 Futuristic bio-tech company Theranos was the center of the fraud scandal heard 'round the world in the late 2010s. In the midst of the company's unraveling, everyone looked to its mysterious turtleneck-donning founder, Elizabeth Holmes. With her charming nature, perseverance, and baritone voice — that always seemed to belong to someone else — Elizabeth helped pave the way for women in Silicon Valley. But the Steve Jobs-obsessed Stanford University dropout's world-changing vision was bigger than her company's technology.
Article continues below advertisement
Once worth $9 billion, Theranos claimed it created a trailblazing blood test that could conveniently, quickly, and affordably detect the presence of various life-threatening diseases like cancer and HIV with approximately a single drop of blood. The blood-testing machine Elizabeth and her company invented was called the Edison, named after the Thomas Edison.
She envisioned a world where every American would have a life-altering Edison machine in their home, but her dreams fell apart when it was revealed that the Edison machine didn't work. The science was fake and Elizabeth's lies were big, leading to Theranos's official demise in 2018. Among her many, many followers were a few known skeptics. In Hulu's new biopic limited series The Dropout — which details Elizabeth Holmes' calamitous rise and fall — Oscar nominee Laurie Metcalf (Lady Bird) plays one of the con artist's main skeptics.
Article continues below advertisement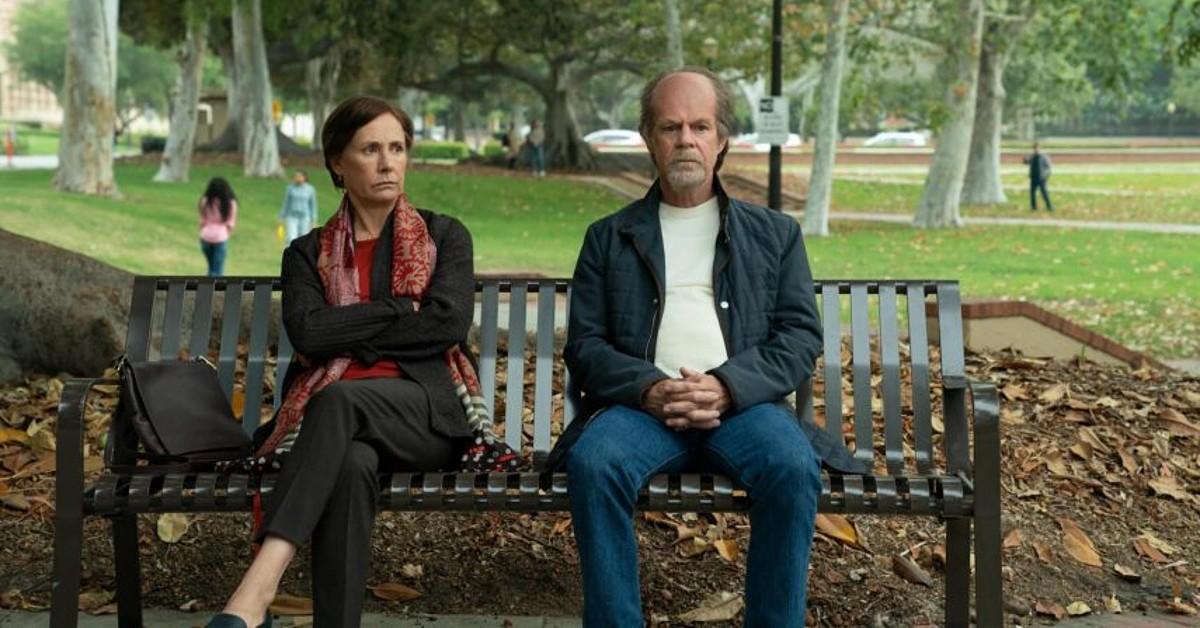 Laurie Metcalf plays Dr. Phyllis Gardner in Hulu's 'The Dropout.'
Elizabeth Holmes thoroughly believes that it's a human right to know what's going on with our bodies and our health, and the Edison — which she more than once cockily called "the iPod of healthcare" — was intended to streamline that goal. The intentions were all beautiful, and according to Stanford Medical School professor Dr. Phyllis Gardner, they were also delusional. In Rebecca Jarvis and Liz Meriwether's miniseries, Laurie Metcalf portrays the open-minded yet realistic doctor and professor.
Article continues below advertisement
As mentioned by Refinery29, "Gardner has been working in medicine, biotechnology, pharmaceuticals, and academia" for over three decades. She knows her stuff. With this in mind, it wasn't unusual for entrepreneurial students to approach her with their grandiose ideas that would supposedly revolutionize the healthcare system, according to Insider.
In 2002, Elizabeth — who's played by Amanda Seyfried in the series — came to Dr. Phyllis with a vision of a skin patch that would literally scan a person for infections and then emit antibiotics. Understandably the doc was flabbergasted. Dr. Phyllis informed Elizabeth that a patch wouldn't be able to release the antibiotics at a high enough dose.
Article continues below advertisement
Nothing she said was sticking with Elizabeth, so Dr. Phyllis offered to have the then-Stanford student speak to others for additional assistance. "She was going to make it work and follow the model of 'try it until you succeed.' That is so completely ridiculous in terms of healthcare," the professor stated. "When you have people's lives at risk, you don't do that." Oh, but she did! Soon after this, Elizabeth dropped out and founded Theranos in 2003.
Article continues below advertisement
One of Dr. Phyllis's old colleagues, Richard Fuisz, happened to be a family friend of Elizabeth's. This odd connection tempted him to reach out to Dr. Phyllis years after Theranos began, probing her about her thoughts on Elizabeth. "I don't trust her," she remembered saying, per Insider. "I don't know what she's up to."
As the years went on, the doc, Richard, and Rochelle Gibbons — the widow of Theranos's head scientist, Ian Gibbons, who committed suicide in 2013 — would gossip about Theranos, as they felt like they were the only ones in the world not buying into Elizabeth's outrageous claims and suspiciously secretive company.
Article continues below advertisement
Despite push from most people around her to celebrate Elizabeth Holmes' success, Dr. Phyllis Gardner stuck to her gut.
Even Dr. Phyllis's students begged her to try and have the billionaire superstar — who graced the covers of Forbes and Fortune — give a lecture at Stanford. She wouldn't stand for it. "I support women. I always have. I've gotten in trouble for it. I've pushed hard," Gardner said. "But I'm not going to support a fraud — I don't care what your gender is," she said.
Article continues below advertisement
In the end, Dr. Phyllis Gardner was right for trusting her instincts. "All I want is to see her in an orange jumpsuit with a black turtleneck accent," she quipped. Well, she might see just that, as Elizabeth was convicted on four counts of fraud and conspiracy in January 2022.
In regards to seasoned actress Laurie Metcalf's portrayal, we've seen her be hilarious (e.g. hit '90s sitcom Roseanne) and we've seen her be serious (e.g. 2017's dramedy Lady Bird). We have no doubt she'll kill it as sophisticated skeptic and scholar Dr. Phyllis Gardner.
The first three episodes of The Dropout are currently streaming on Hulu.