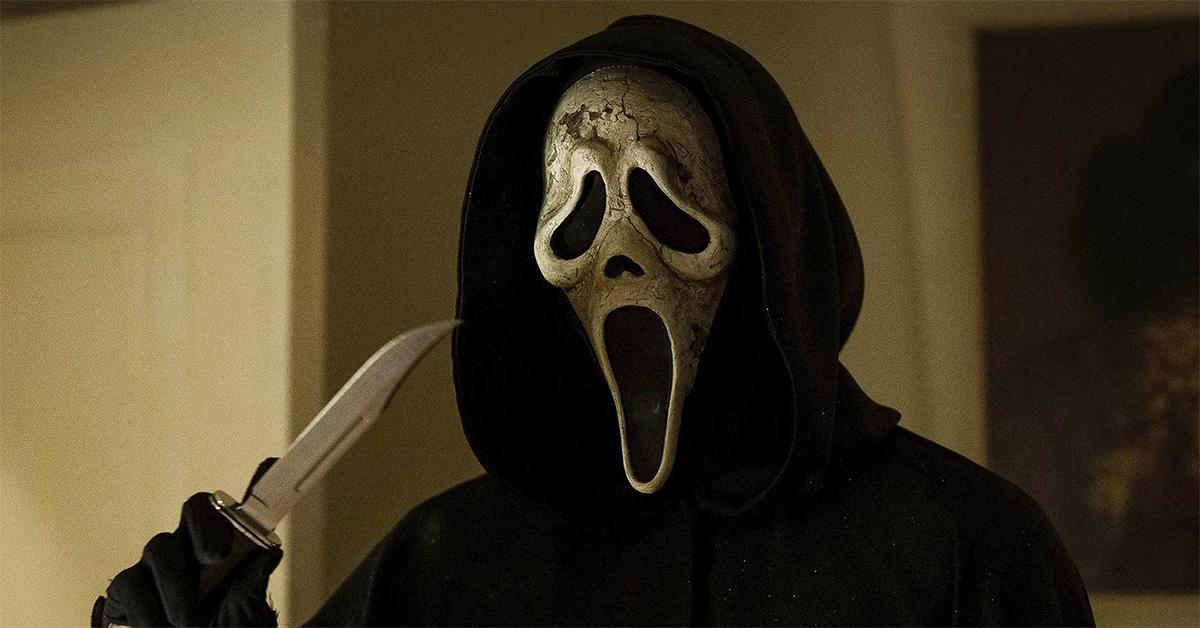 'Scream 6' Has a Post-Credits Gag That's Worth Waiting Through the Credits
We've come a long way in the world of post-credits scenes since Ferris Bueller was shooing people out of the theater at the end of Ferris Bueller's Day Off. However, there are still great post-credits scenes that don't ultimately mean much for whatever sequels might be coming down the pike.
Article continues below advertisement
Scream 6 hits theaters on March 10, 2023, and ahead of that movie's release, many want to know if this franchise is on the post-credits bandwagon. Keep reading for all the details!
Does 'Scream 6' have a post-credits scene?
Scream has never been a franchise that planned out future sequels in advance, and that remains the case with Scream 6. Although you're certain to remember some people from previous installments in the franchise, the film itself is fairly self-contained, which means that there isn't a post-credits scene to set up a potential sequel. What there is, though, is a pretty great joke at the end of the credits.
Article continues below advertisement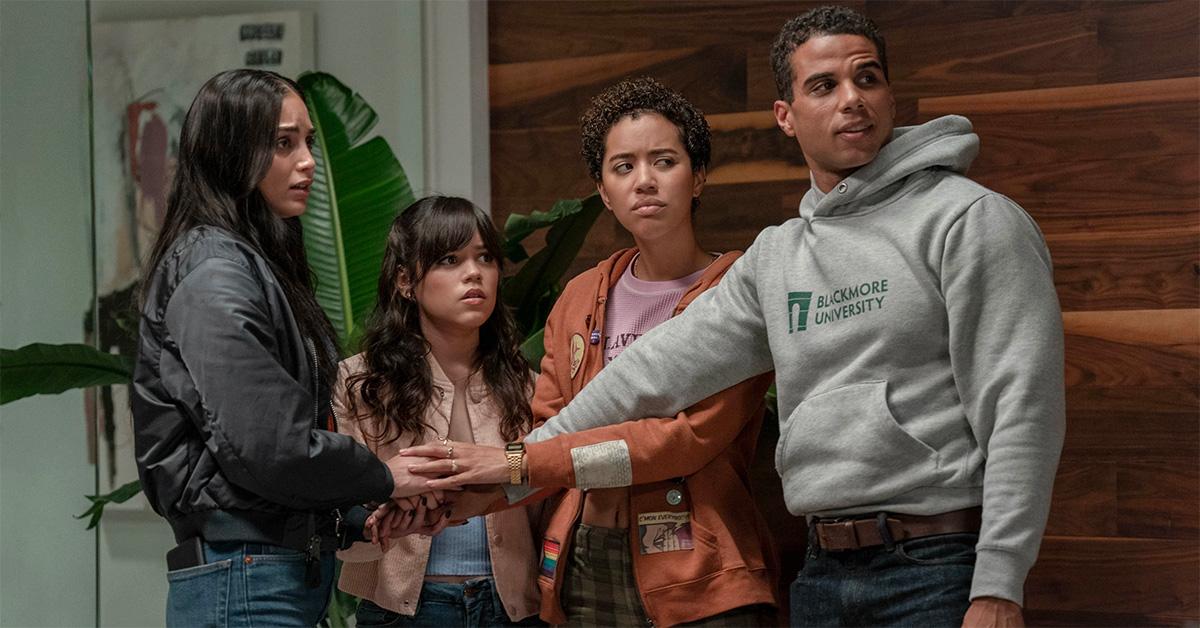 Offering any details about that joke would undoubtedly be a spoiler, but we promise that if you stick around through the end of the credits, you'll be satisfied with what you get. This is actually the first time that a Scream film has included a post-credits scene, which does seem to suggest it's following the wave of films inside the superhero genre and elsewhere to include them.
Article continues below advertisement
What is 'Scream 6' about?
Scream 6 reunites us with many of the characters we met in the fifth installment, and follows Sam (Melissa Barrera), Tara (Jenna Ortega), Chad (Mason Gooding), and Mindy (Jasmin Savoy Brown) in New York City as they attempt to leave the events of the last film, and Woodsboro more generally, behind them.
You may not be shocked to learn that this foursome ultimately isn't successfully. They find themselves face to face with another Ghostface killer before long.
Joining them this time around are Gale Weathers (Courteney Cox) and Kirby (Hayden Panettiere), a fan favorite from the fourth Scream movie who wasn't in the fifth installment. Sidney (Neve Campbell), who has been central to every Scream thus far, isn't part of the new installment.
Article continues below advertisement
Ghostface is back in 'Scream 6' and fans can't get enough.
This version of Ghostface is unlike any that the franchise has introduced before. For one thing, he wields a shotgun, a massive departure from the franchise that has been so singularly devoted to stabbing the whole way through. For another, he's in New York, which isn't usually where we find the latest iteration of the character, although Scream movies have left the town of Woodsboro before.
This new installment in the franchise comes just a year after Scream 5 hit theaters after an 11-year gap between the fourth installment and the fifth. If Scream 6 does well, it seems likely that the Scream movies could continue indefinitely. This franchise, which started out by making fun of the tropes the define horror franchises, has now become a juggernaut in the horror genre in its own right, with an iconic killer we all know and love to fear.