This Woman Bought a Desk From Wayfair — Finds a Bug Burrowing in It One Year Later
There was a bug burrowing in this woman's wooden desk and we have all of the heebie-jeebies. Here's how social media reacted to the viral video ...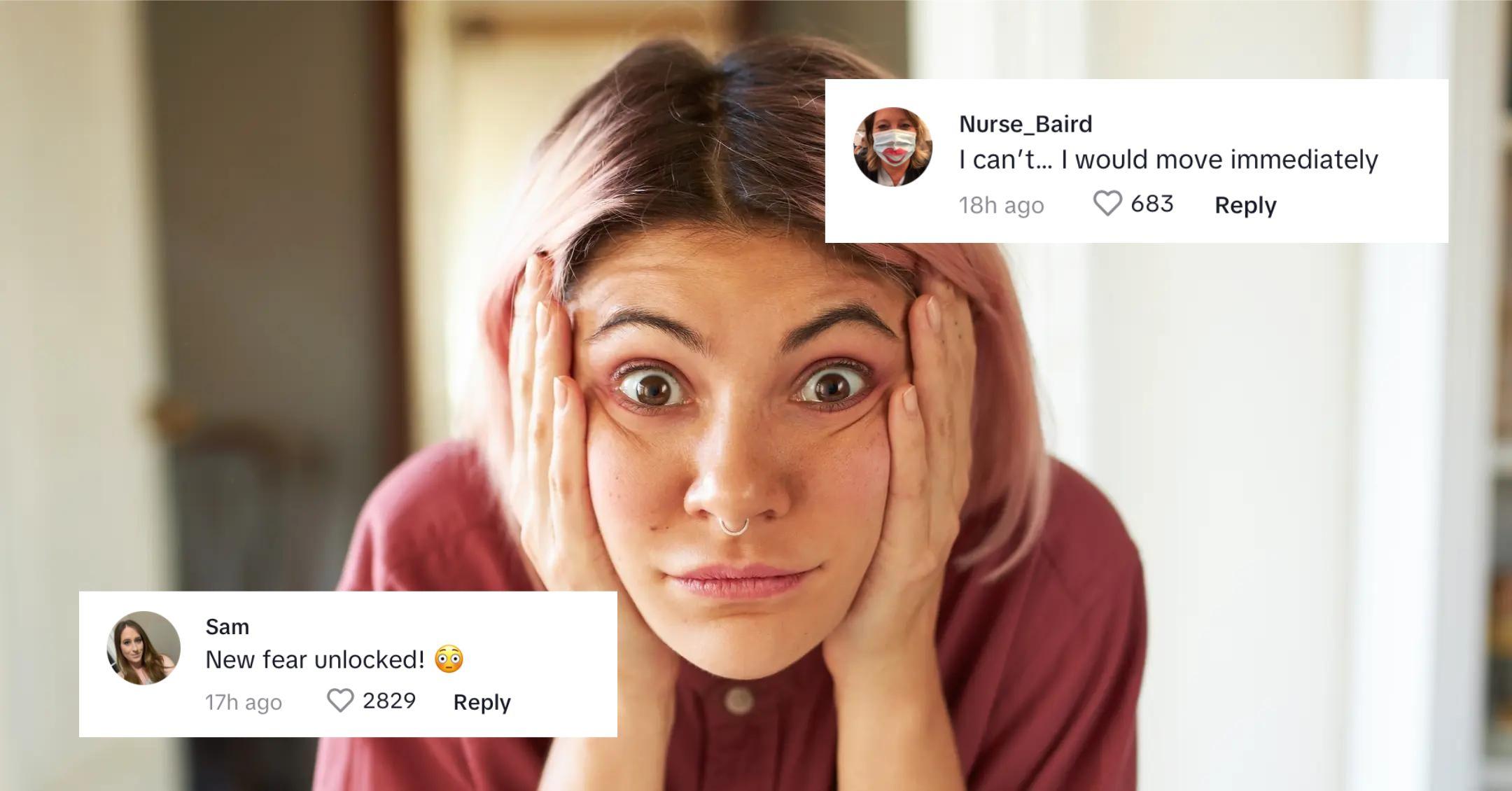 You've probably heard the term "as snug as a bug in a rug," but have you ever seen a bug as snug as a rug in a desk from Wayfair? TikTok user @domesticdiva5 (or per her bio, Rabo) did, and it gave us all the heebie-jeebies.
Article continues below advertisement
The massive furniture warehouse company has come under fire for many reasons in the past. But more recently, Wayfair was subject to one very strange accusation.
Article continues below advertisement
According to @domesticdiva5, you could unknowingly have a creepy crawler in your furniture if you happened to have purchased it from Wayfair.
If you're wondering how she knows, it's because she's seen it with her own eyes.
A giant bug was hiding inside of this woman's wooden Wayfair desk.
In a video with more than 2 million views as of this writing, one woman unlocked a new fear for all of us. According to her, her friend had purchased a wooden desk. Months later, she learned that the desk came with an unwelcome visitor.
Article continues below advertisement
"Oh, my god. So my friend bought this desk about a year ago from Wayfair. And we live in Ontario and randomly, today this bug poked this hole through the desk and is trying to come out, and it's not a bug that we have in Canada," she said in the video.
Article continues below advertisement
As she zooms into the small hole in the desk, it's easier to see a massive bug struggling to get out. Apparently, her friend was so freaked out by the intruder that she threw the whole desk away. And honestly, we can't blame her.
Article continues below advertisement
"We're not sure exactly what kind of bug it is. We need your help, but she's so freaked out [that] she literally burned the desk. Wayfair you got some explaining to do," the TikToker added.
There's no way to tell whether the bug was there when she first bought the desk, especially given it's been at least a year since she made the purchase. However, it's totally possible that Wayfair unknowingly shipped her a box of bug babies.
Article continues below advertisement
One thing is for sure — this wouldn't be the first time a furniture company has done it. In the comments, people reacted to the video and shared that they, too, had been haunted by a creepy crawler in their dwelling.
Article continues below advertisement
Social media reacts to bug in woman's Wayfair desk: "The eggs can lay in wait for years ..."
Since the desk dweller is dead and gone now, it's hard to identify what kind of bug it was in the desk. That said, plenty of people have shared their guesses in the comments.
While finding a bug gnawing at your wooden furniture is less than ideal, it happens more often than you'd think. In fact, a lot of other users said that they had shared a similar experience in the past.
"It's a wood beetle larva," @nikijb604 wrote. "I'm in [British Columbia] and bought a wood room divider from Winners."
"Things are brought over from overseas, quarantined but the eggs can lay in wait for years. They wait for ideal conditions then they hatch. Burn it doesn't necessarily kill it but freezing it does," they added.
BRB, gotta wood beetle-larva proof the crib.