Yes, Kenya Barris' Colleague in '#blackAF' Is *The* Bumper Robinson
Bumper Robinson plays the office wildcard in '#blackAF'. Where have you seen him before? Keep reading for details about the actor.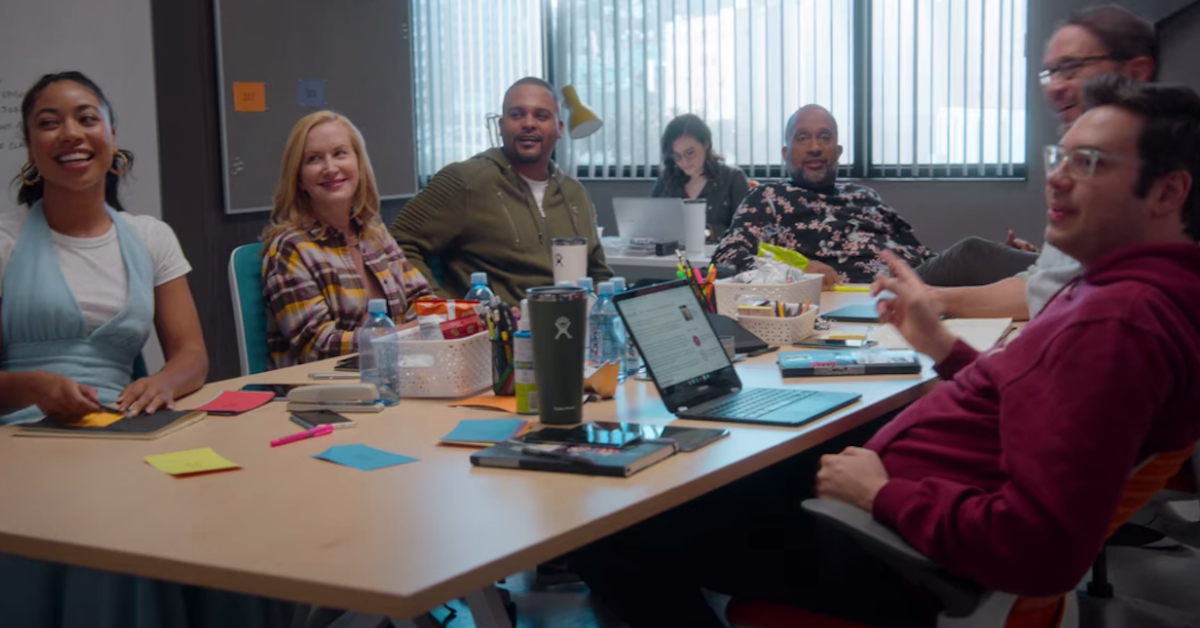 Just when we all thought that Kenya Barris had put all of his material into his semi-autobiographical sitcom black-ish, and later its two spinoffs, mixed-ish and grown-ish, we are being asked to think again.
Article continues below advertisement
Following an exclusive deal he signed with Netflix in 2018 that is rumored to be worth a whopping $100 million, Kenya recently released his latest project, stylized as #blackAF, on Friday, April 17.
While Netflix describes the series as "a total reboot of the family sitcom that just so happens to be based on [Kenya's] real life approach to parenting," many viewers see an exact replica of black-ish in the place of something, well, new and rebooted.
Article continues below advertisement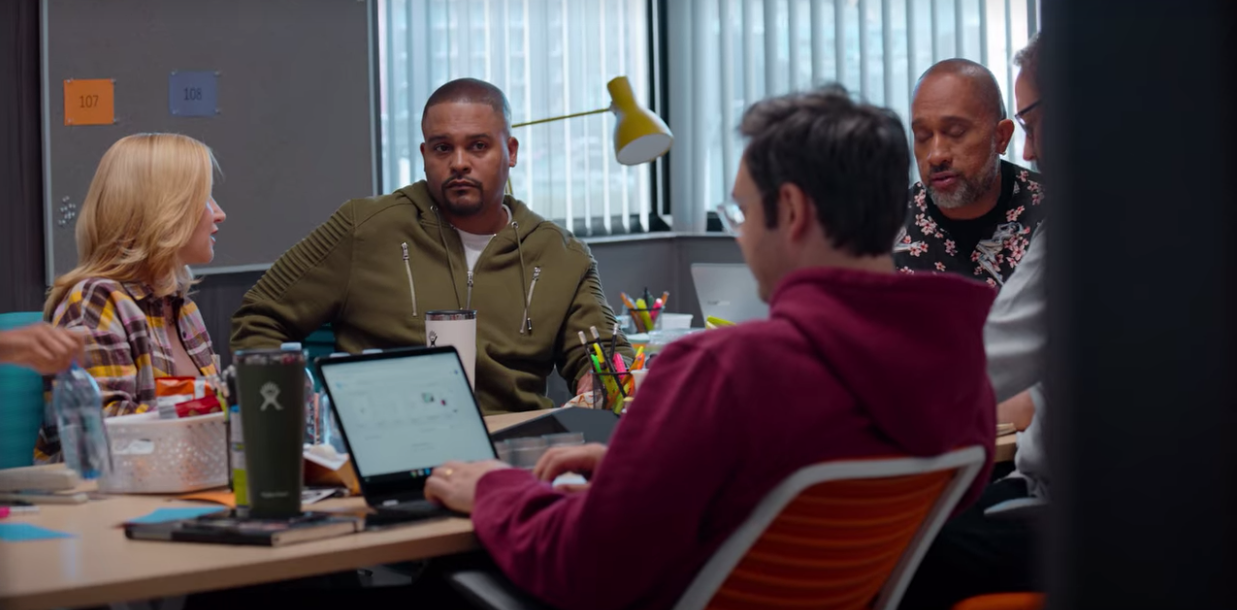 Just take Bumper Robinson's '#blackAF' character.
The Twitter takes on #blackAF are too spicy not to repeat here. "From the makers of Black-ish, Grown-ish and Mixed-ish, they have now made Rubb-ish," writes one viewer. Adds another, "#blackAF is basically black-ish but sometimes they say the f word."
The general consensus is that the Netflix mockumentary series is "essentially an edgier version of black-ish."
Article continues below advertisement
Both shows tackle many of the same topics (adultification, Juneteenth), cast for largely the same roles (mixed-race wife Rainbow, played by Tracee Ellis Ross in blackish, has been switched out for Rashida Jones' Joya; cute twins are featured among the many kids of #blackAF), and even share some actors.
Catherine Reitman, who plays the one white woman at Stevens & Lido in blackish has a guest appearance as a friend of the Barris couple's on #blackAF, while Nelson Franklin reprises his office role to take part once again in Kenya's workplace debates.
Article continues below advertisement
Even '90s heartthrob Bumper Robinson is a black-ish alum, having appeared in the first two seasons as guest star Marcus Montgomery.
But on #blackAF, he plays Broadway, Kenya's friend, colleague, and workplace wildcard.
Article continues below advertisement
Viewers are calling Bumper's appearance the best part of the show. "I'm always so happy to see Bumper Robinson," wrote one fan, while many added that Bumper "was on everything back in the day."
"The best thing about #blackAF is that the guy who played the fine guy in all the '90s shows is in it lol," added another, who helpfully collaged many of his best-looking photos on Twitter.
Where else have you seen Bumper Robinson?
Perhaps the better question here is where haven't you seen Bumper? He was absolutely everywhere in the '90s, and his IMDb page shows he hasn't stopped working since.
Article continues below advertisement
You might recognize Bumper from his roles in Night Court, Amen, Family Matters, A Different World, Guys Like Us, Sabrina the Teenage Witch, and Living Single.
Article continues below advertisement
From 1995 to 1996, Bumper also did the voice of Carter in Teenage Mutant Ninja Turtles, and his voiceover career took off from there. The star has had voiceover roles on Pinky and the Brain, Godzilla: The Series, The Flintstones, Futurama, Transformers, and Marvel Future Avengers, among countless other video games, series, and films, and we look forward to seeing what he comes out in next.
Catch Bumper on Season 1 of #blackAF, which is streaming now on Netflix.