Burn Baby Burn, Burning Man Is Back Baby!
The Burning Man Festival is back but not without a couple of obstacles: Tropical Storm Hilary and now climate change protesters. We break it down.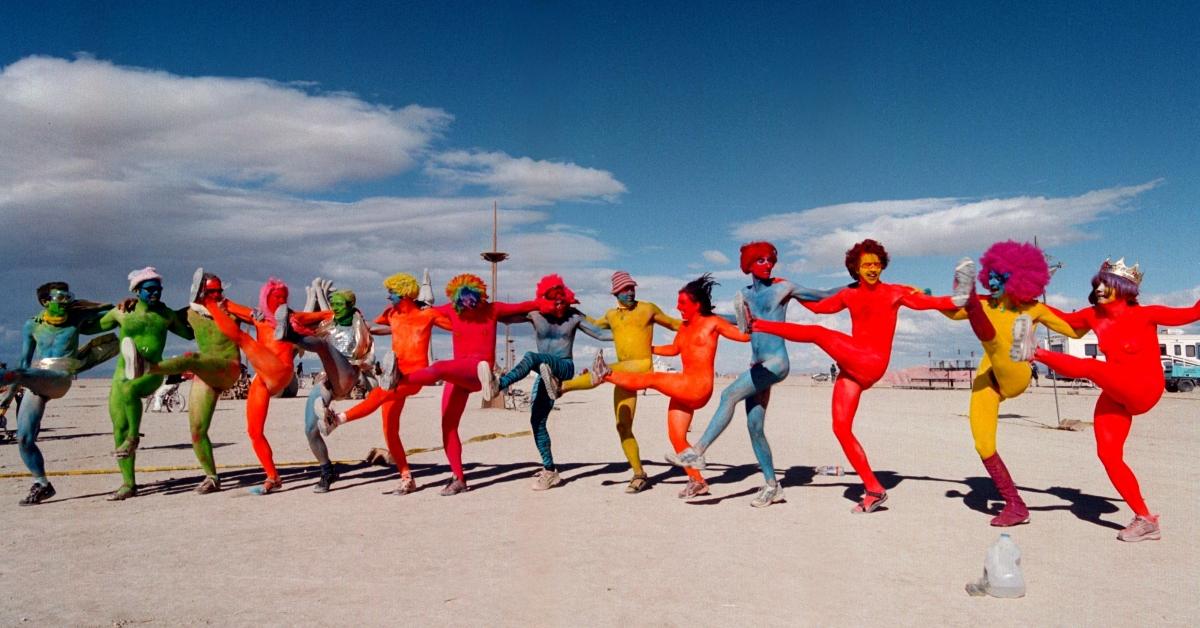 Burn, baby burn! The Burning Man Festival is back baby, and it's hotter than ever. OK, enough with the fire jokes. Burning Man is happening from Aug. 27–Sept. 4, 2023, in a week-long event of community, connectivity, and chaos.
Article continues below advertisement
But here's the thing, if you thought this was just another music festival like we did, then you would be wrong. Burning Man is actually an experiment where an entire city is built in the Nevada desert for a week and then is gone without a trace. Confused?
We break it all down below!
What is the Burning Man Festival?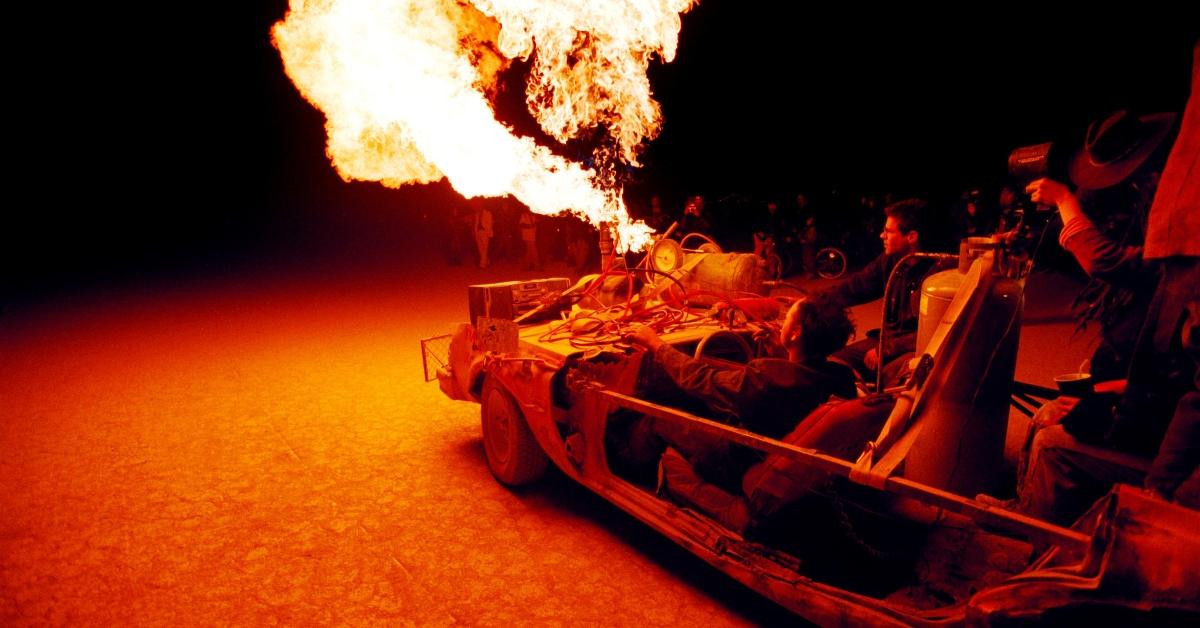 Burning Man is described on their website as, "a global ecosystem of artists, makers, and community organizers who co-create art, events, and local initiatives around the world. Most recognizably, tens of thousands of Burners gather annually to build Black Rock City, a participative temporary metropolis in the Nevada desert."
Article continues below advertisement
If it sounds kind of hippie-dippie, that's because it is. Burning Man starts originally as, well, burning a wooden man. Larry Harvey and Jerry James went to a beach in San Francisco in 1986 with some friends to watch this thing they built to burn. As soon as it lit on fire, the patrons on the beach flocked forming something resembling a community, and the rest, as they say, is history.
Even though burning a man on a beach has turned into a city, co-founder Larry Harvey created "10 principles" that Burning Man still holds today: radical inclusion, gifting, decommodification, radical self-reliance, radical self-expression, communal effort, civic responsibility, leaving no trace, participation, and immediacy.
Article continues below advertisement
The 2023 Burning Man has experienced a tropical storm and protesters!
The 2023 Burning Man has already dealt with some issues. Before the gates even opened, Tropical Storm Hilary came through, completely flooding the area. As you can see from the TikTok above, the rain was coming down hard.
Once the gates did open, people attending Burning Man, or Burners as they call themselves, were met with protestors blocking the way. Climate activists from the group Seven Circles stood in the middle of the road to the event (or city as we have now learned), holding signs that said "Abolish Capitalism" and "General Strike for Climate," according to the New York Post.
Article continues below advertisement
The protesters also told The Post that they were protesting "capitalism's inability to address climate's ecological breakdown" and the "popularization of Burning Man among affluent people who do not live the stated values of Burning Man, resulting in the commodification of the event."
Burners tried to move the blockade themselves, but some of the protesters were chained to it so it didn't go over well. Things escalated as law enforcement was called eventually driving through the signage and arresting multiple protestors.
While the protest seems to fall on deaf ears, we do see their point in saying that Burning Man has become popular among the affluent, especially the influencers and content creators. Just type in Burning Man on YouTube and you can see people vlogging their time there, and not fully being in the environment or the experience. Which we have never been to, but seems to defeat the purpose of Black Rock City, no?