"They Wandered an Hour for Help": Mom Says Bus Driver Dropped Kindergartners off at Wrong Stop
A worried mother relays a harrowing incident on TikTok in which a bus driver dropped off her two kindergarten children at the wrong stop.
Some cartoons have had very specifically themed episodes about kids who ride buses. More often than not, these episodes will involve kids who take the bus for the very first time only to get lost or end up at a completely wrong stop than where they should have gotten off. These are usually presented as a cautionary tale for kids to pay attention while riding with strangers on public transport.
Article continues below advertisement
Unfortunately, that after-school special ended up feeling more like a real-life horror story for a mom on TikTok named Kelly Mulholland (@kellymulholland95), who shared a harrowing tale about how a bus driver dropped off her kindergarten kids at the wrong stop.
Check out the full story and what happened with her kids.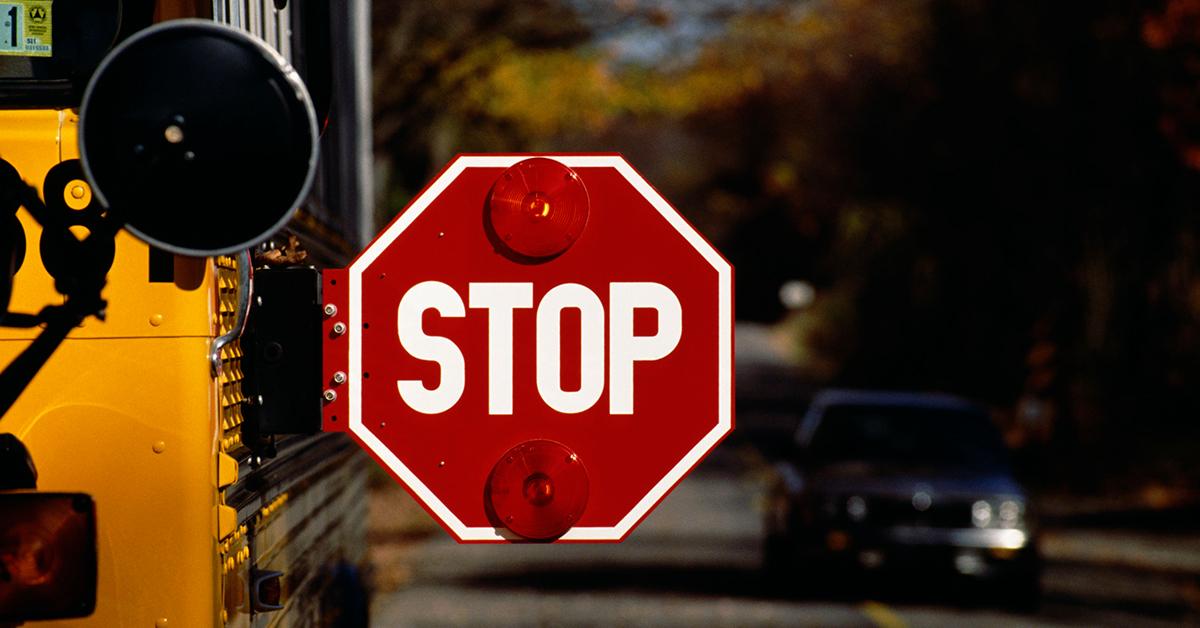 Article continues below advertisement
A bus driver dropped off two kindergarten kids at the wrong stop.
The video, which was posted in late August 2023, started with some truly scary doorcam footage of a crying young boy going up to a stranger's doorbell.
"Would you help me find my mommy?" he asks in desperation.
Kelly shared the whole experience in two videos and called the whole ordeal her "literal worst nightmare."
According to her, this was the first time that her 5-year-old rode the school bus. The boy was also traveling with the daughter of Kelly's boyfriend, who each live with each other. Though they were both supposed to get off at the same bus stop, the driver reportedly did not do their due diligence in making sure they got home safely.
Article continues below advertisement
"[The] school bus driver did not check the tags on their backpack versus the stop they got off on and did not even notice that they got off," Kelly recalled. She also explained that when following up with the driver, they could not specifically remember which street on which the kids got off.
Article continues below advertisement
As Kelly and her boyfriend searched frantically for the kids, other neighbors even became involved in the search. Apparently, the kids had been ringing more and more doorbells down the street in an effort to find someone to help them. For at least half a mile, they had "wander[ed] around for an hour, trying to find somebody to help them."
Article continues below advertisement
Thankfully, this story has a happy ending. After they searched until 5 p.m. that night in over-100-degree Oklahoma weather, the children were found in another woman's house who was keeping an eye on them until Kelly came around.
Needless to say, though, Kelly and her boyfriend were wildly unhappy that this happened in the first place. Can you imagine the horror of not knowing where your children are?
Article continues below advertisement
"Policies were not followed," Kelly proclaimed. "Not only did he not check to make sure what stop they were supposed to get off at, [but] he's also not supposed to let them off of the bus without a parent present."
Article continues below advertisement
In the end, though, Kelly said that she's proud of how her kids handled the situation. They had apparently alternated between ringing doorbells and keeping watch for any strangers. She advises all parents with young children to teach them how to use doorbells in an emergency.
However, Kelly also proclaimed that her kids "will not be riding the bus for a very, very long time." Now if probably a good time to talk to children about how to handle a similar situation.