Buzz Aldrin Married His Fourth Wife at the Age of 93 — Let's Meet Her!
On Jan. 20, 2023, Buzz Aldrin married Dr. Anca Faur. Let's get to know the 63 year old as well as explore who the astronaut married before.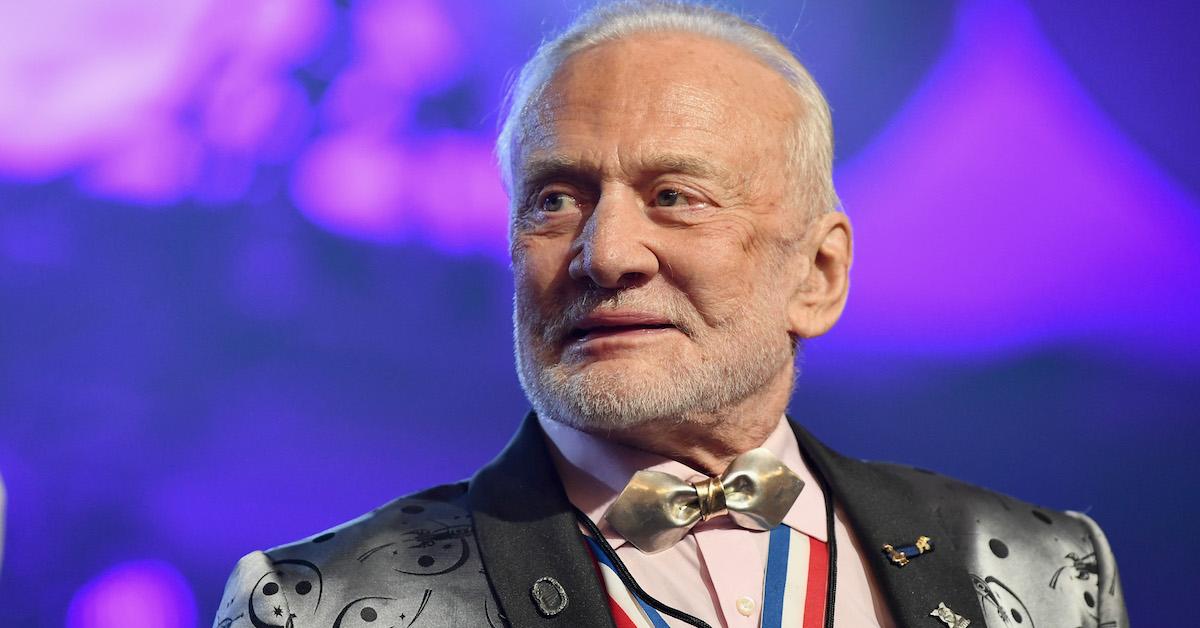 Beloved nonagenarian Buzz Aldrin found love for the fourth time with Dr. Anca Faur. The second person to walk on the moon — after Neil Armstrong of course — shared his pure joy over tying the knot at the age of 93 for all his fans to see on Jan. 20, 2023.
Article continues below advertisement
The Apollo 11 alum's wedding marks four trips down the aisle for Buzz. So who is Anca, and who was Buzz married to previously? Here's what we know about the astronaut's many decades of romantic relationships.
Buzz Aldrin married a woman 30 years his junior.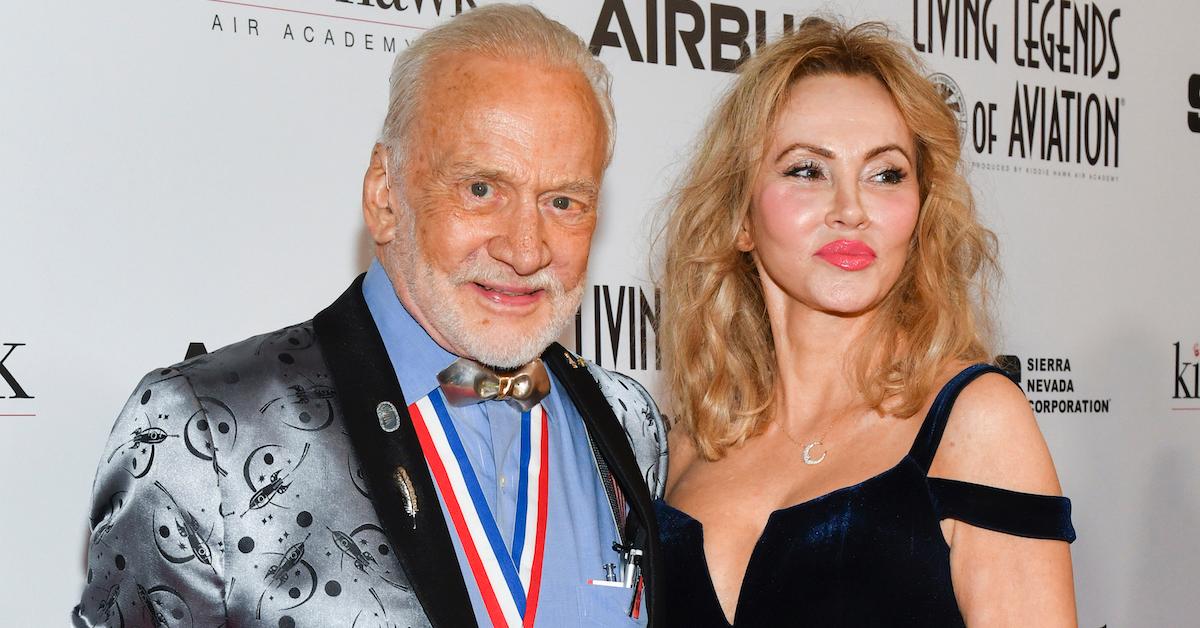 Buzz took to Twitter to gush about marrying Anca, captioning a series of intimate photos from the couple's big day by writing, "On my 93rd birthday and the day I will also be honored by Living Legends of Aviation I am pleased to announce that my longtime love Dr. Anca Faur and I have tied the knot."
Article continues below advertisement
He went on to detail, "We were joined in holy matrimony in a small private ceremony in Los Angeles and are as excited as eloping teenagers." Of course, fans took the opportunity to share plays on words about the astronaut's happy news, responding with some real gems in the comments.
Article continues below advertisement
Per the New York Post, the new Mrs. Aldrin, who holds a Ph.D. in chemical engineering and catalysis, thank you very much, is 63 years old and works as the Executive Vice President of Buzz Aldrin Ventures.
Article continues below advertisement
Not much else is known about Anca, who accompanied her beau to events over the past few years. But she is the legendary astronaut's fourth wife, with Buzz having been first wed to Joan Archer in 1954. Their union lasted for for 20 years, and produced three children. More on them in a moment. First, let's talk a quick walk down memory lane and explore Buzz's other marriages.
Buzz has said "I do" to two women in addition to Joan and Anca.
Sadly, Buzz's ex-wife Joan passed away many years after she and Buzz divorced. He quickly remarried following their split, however, heading to the chapel with Beverly Van Zile in 1975. Buzz and Beverly's happily ever after lasted only three years. She has also since died.
Article continues below advertisement
The moonwalking dad of three married his third wife in 1988. This union to Lois Driggs Cannon lasted as long as his first marriage: two decades. After divorcing, Lois also reportedly passed away.
The newlywed all over again only welcomed children with his first wife, Joan, per Yahoo! James, Janice, and Andrew are their names, and two of the famous pilot's children previously spoke to CNN about the historic day their dad walked on the moon on July 20, 1969.
Janice, who was almost 12 at the time, told the outlet, "I didn't have a concept that this was coming from the moon, and how crazy that was. I was just disappointed that it wasn't in color." Meanwhile, Andrew, age 11, noted that his main concern was that his dad would trip and fall in front of the entire nation. Good thing he didn't embarrass the family, and instead, will be remembered forever for the incredible moment.