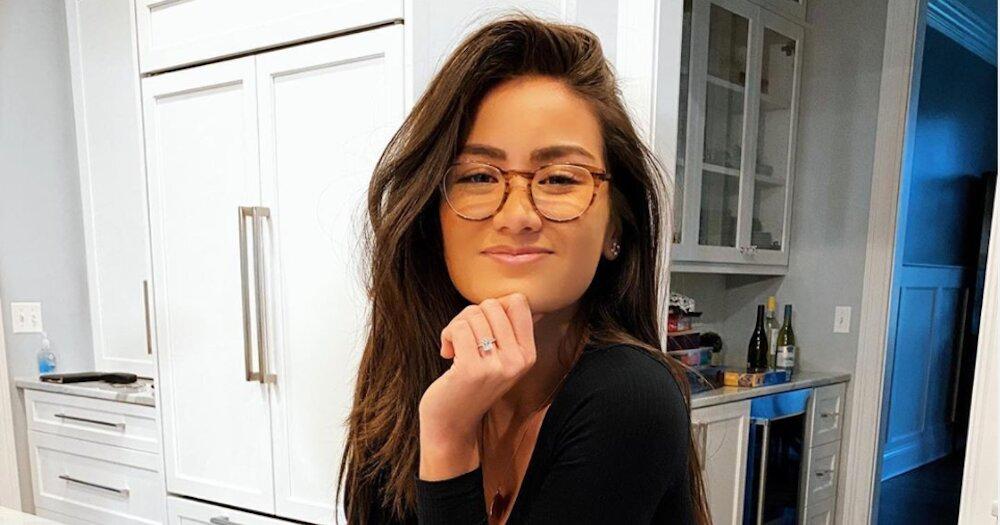 'Bachelor' Alum Caila Quinn Burrello Announced Her Pregnancy With the Sweetest Video
Back in 2016, Bachelor star Ben Higgins confessed that he was in love with two women — Lauren Bushnell, who would become his fiancée, and runner-up JoJo Fletcher.
Due to his intense connection with both women, third place finisher Caila Quinn seemed poised to be named the franchise's next Bachelorette. But at the last minute, JoJo agreed to appear as the Season 12 lead, forcing her co-star to find love the hard way: out in the real world.
Article continues below advertisement
What has Caila Quinn been up to since 'The Bachelor'?
Though she never got the chance to be wooed by 25 guys, it turns out that Caila's stint on The Bachelor was all she needed to meet the man of her dreams. The brunette beauty got engaged to businessman boyfriend Nick Burrello in January 2020 after two years of dating.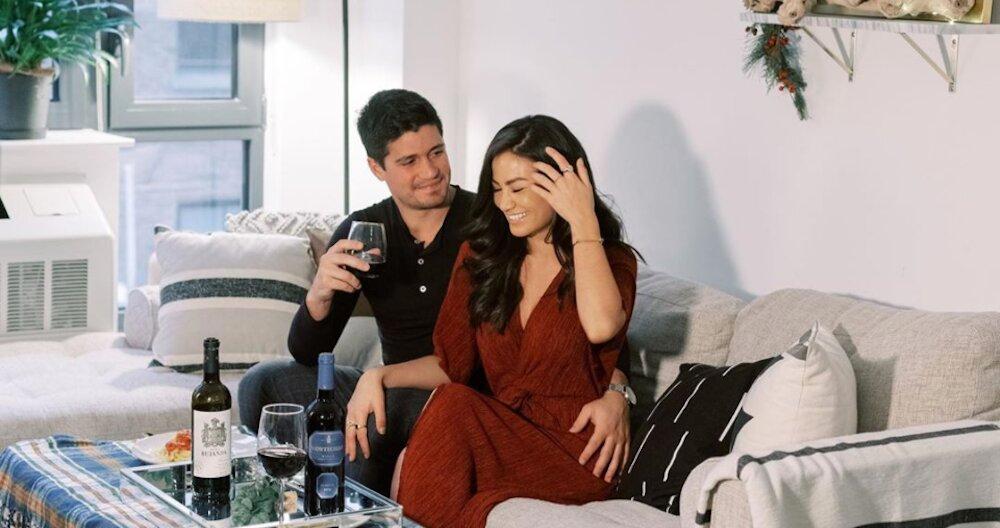 Article continues below advertisement
"I feel really lucky because I feel like I wasn't meant to go on the show to find love there," Caila, who met her fiancé through fellow Bachelor alum Olivia Caridi, told Us Weekly following the proposal. "I was meant to go on the show to find Nick… I think everything happens for a reason and I thank God every day."
Caila, who also made a brief appearance on Season 3 of Bachelor in Paradise, admitted that she was fed up with dating before Nick came along.
"Having been in New York for over two years, I thought all the good ones had deserted," Caila teased. "But Olivia sold me with, 'I feel like you guys are similar. He's a thoughtful listener.'"
The duo decided to tie the knot twice in 2021: once on Lake Como in Italy and once in Caila's hometown of Cleveland, Ohio. "We chose to have two weddings because [Nick's and my dream] as a couple has always been to have a destination wedding," she explained in a 2020 Instagram post.
Article continues below advertisement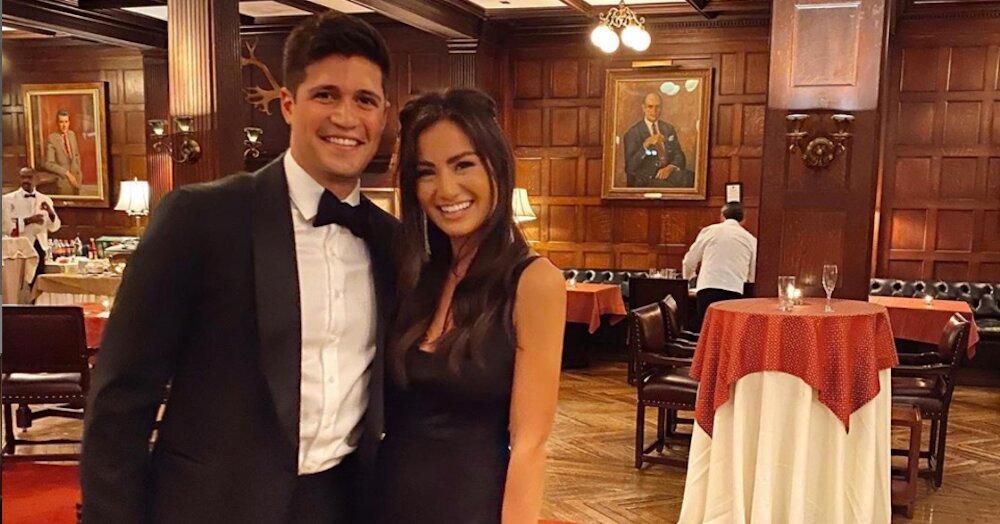 "Italy will be more intimate with 60 guests, mostly friends. Then Ohio will be 200 guests and a huge party celebration with [a] live band... and less pressure on Nick & I since we've already said our vows once," she added.
Article continues below advertisement
"There are no words to describe how magical this day was," Caila wrote in a May 2021 Instagram post subsequent to her wedding. "I am overwhelmed by all the love from our guests, hard work from our talented vendors, and special moments with my best friend. Thank you to everyone who made this day possible! We will cherish this day for the rest of our lives!!"
Article continues below advertisement
Caila Quinn works as a lifestyle and beauty blogger.
With 450K followers on Instagram, the Austin, Texas, resident is a full-blown influencer, and has partnered with high-profile brands such as Secret Deodorant, Olay, Hallmark, Hanes, Quaker, and more.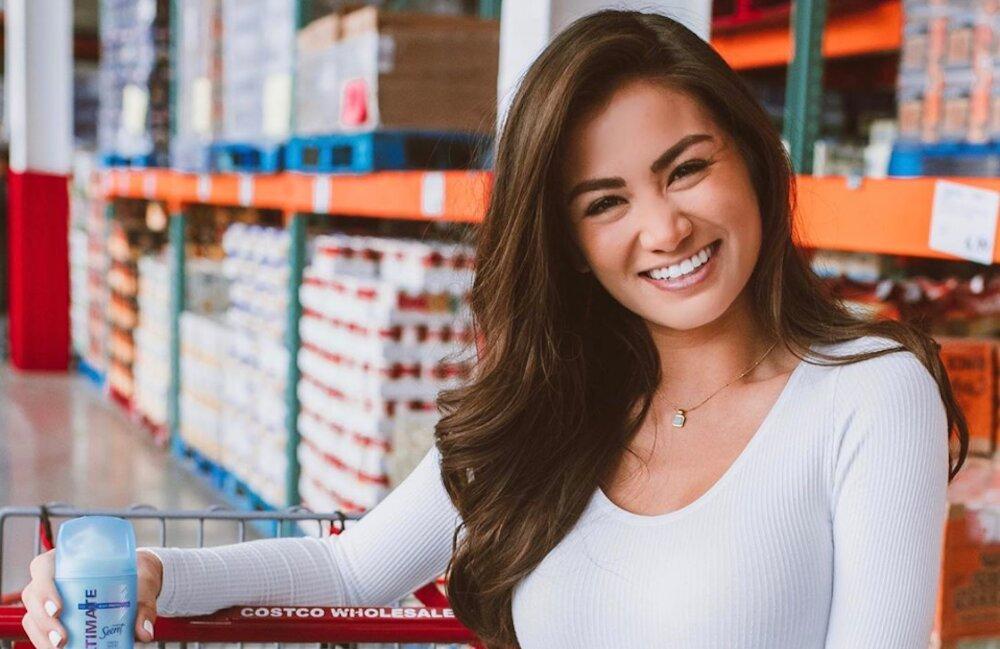 Article continues below advertisement
"One of the moments I am most proud of in my career would be from [2017] when I traveled with a beauty brand for the first time," Caila previously shared in an interview with Makeup.com.
"Rituals Cosmetics selected me to be a brand ambassador and fly out to their headquarters in Amsterdam for a week. As a blogger, it is a proud moment when you get your first international work trip."
In 2022, Caila Quinn announced she's pregnant with her first baby with husband Nick Burrello.
"It doesn't feel real to type this out, but Nick and I are excited to announce... that we are having a baby!" Caila announced in an October 2022 Instagram post. "Little Baby Burrello is joining our family in March 2023 and we are counting down the days!"
The post features her and Nick standing in a picturesque grassy field with ultrasound photos in hand.
Article continues below advertisement
Not only that, but Caila shared a tearful video of the moment she discovered she was pregnant, holding up a positive Clearblue pregnancy test as heartwarming proof. The video also shows her relaying the news to various friends and family members.
Article continues below advertisement
Sweetly, everyone's buoyant reactions matched Caila's.
We can't wait for Caila and Nick to share baby updates with us along the pregnancy journey. March 2023 will be here before we know it.