Get to Know Caitlin Krause From 'Ice Cold Catch' on Discovery
If you've ever daydreamed about escaping your job to take another that would pay handsomely, would you take the job? The premise of Ice Cold Catch follows an American former defense contractor named Greg Jones and British ex–yacht stewardess Caitlin Krause as they leave their previous jobs behind to pursue highly paid fishing jobs in Iceland.
Article continues below advertisement
The show will follow the duo through a three-week trial period to see if they're worthy of becoming a deckhand. Curious viewers want to know more about Caitlin Krause, and we don't blame them! Keep reading for everything you need to know about Caitlin on the show.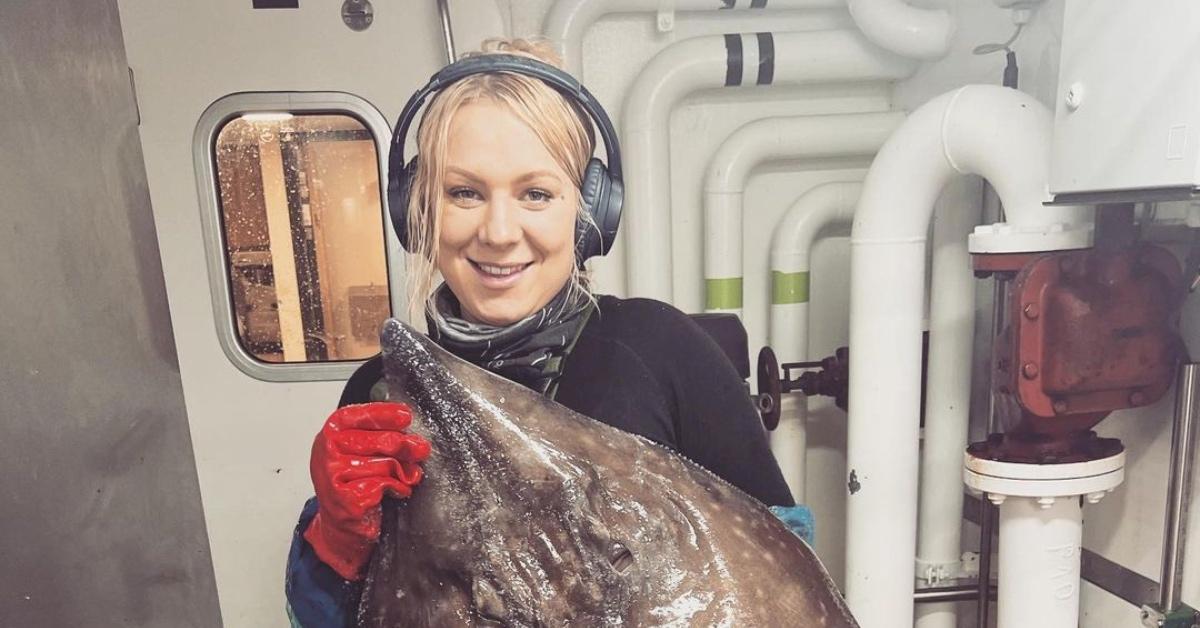 Article continues below advertisement
Who is 'Ice Cold Catch' star Caitlin Krause?
Before she began a career as a fisherman in Iceland, Caitlin's social media has posts of her family on their adventures in the great outdoors. Prior to trying her hand at fishing, Caitlin was a stewardess on a yacht in the United Kingdom. In 2021 she also got her power boat and PWC license, per one hilarious Instagram post and her seemingly unamused instructor.
As she is no stranger to dangerous hobbies, Caitlin's various outdoor adventure exploits also seemingly include cave diving, jumping off bridges, camping on beaches, and traveling from country to country during the height of summer chart seasons. In 2021, she even brought her mother along on a gorgeous trip to Iceland, where the duo explored the Golden Circle.
Article continues below advertisement
Since arriving in Iceland, Caitlin has shown fans glimpses of her life learning to become an Icelandic longliner. A longliner is a commercial fishing technique that involves trailing longer fishing lines attached to nets with baited hooks to attract fish, according to the Marine Stewardship Council. The lines can be set for pelagic (midwater) or demersal (bottom) fishing, depending on what the fishermen want to catch.
Article continues below advertisement
In Iceland, longline fishing is so brutal due to the weather conditions, per National Fishermen. In fact, the company Marwear started in Iceland to capitalize on the business of fishermen who needed heavier gear to survive the extreme conditions.
For Caitlin and Ice Cold Catch, she first had to prove herself worthy of a deckhand contract for the season as a "greenhorn," which is fishing slang for someone without previous fishing experience or still learning.
Fans will have to tune in and find out if Caitlin survives her three-week trial and graduates to deckhand status, or if she gives up on the money in favor of a less dangerous occupation.
Ice Cold Catch premieres on the Discovery Channel on Dec. 20, 2022, at 10 p.m. ET.