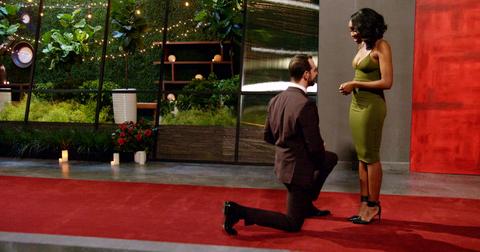 Instagram Sleuths are Convinced Lauren and Cameron are Still Together After 'Love is Blind'
By Sara Belcher

Feb. 25 2020, Published 4:32 p.m. ET
Netflix's new dating show Love is Blind tests the theory as to whether love really is blind and, right now, four couples are ready to prove that you don't need to see someone to fall in love with them.
Cameron Hamilton and Lauren Speed are the fan-favorite couple to last past the season finale. But did they ever make it down the aisle — and are they still together today?
Article continues below advertisement
Hardcore Instagram sleuths think the couple are definitely still together.
All of the contestants' Instagrams are set to public, but similar to most dating shows, it looks like contestants aren't allowed to post anything revealing whether or not they're coupled up until the season airs.
But that hasn't stopped some hardcore Instagram sleuths from looking for potential clues in their posts — and the consensus is that Lauren and Cameron are definitely still an item, even if they're not social media official yet.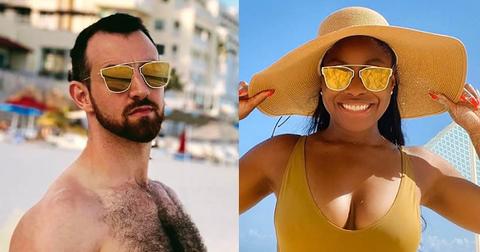 Article continues below advertisement
For example, fans have noticed they both apparently went on vacation to Cancun in December. They don't have any photos together, so we can't confirm they went as a couple, but they're each wearing the same sunglasses in separate pics — which we're not convinced is a coincidence.
Others have also pointed out that Lauren seems to be wearing a ring on that finger in a few of her shots, though it doesn't appear in all of her photos post-filming.
Article continues below advertisement
A lot of time has passed since the show was shot — the first season was filmed in early 2018, marking almost two years since the couples met. That's a really long time to hide your wedding band in every Instagram photo you post, so we understand if there's some inconsistency there.
If that's not enough evidence for you, Lauren spoke to Bustle and admitted that the concept of the show "worked."
"I fell in love like within a week, you know?" she said.
And while on Love is Blind, she seems hesitant about going down the aisle so soon after meeting someone, she said she eventually learned to push past that.
"I've been so unhappy with so much of my dating life in the past," she said. "So that's when I said, I'm gonna fight all these fears, all these whispers in my head trying to stop me from my own happiness."
Basically, we're mostly convinced they said, "I do."
Article continues below advertisement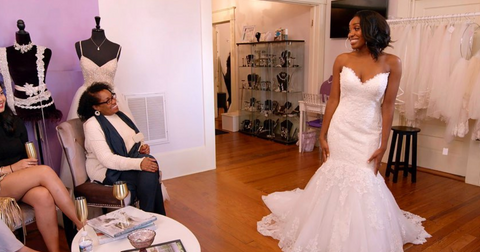 However, they don't follow each other on Instagram.
Right now, the only deterrent from us proclaiming that there's no way they didn't walk down the aisle is that they don't follow each other on Instagram, even though they each follow everyone else from the cast.
Of course, this could just be another effort to prevent any spoilers from being revealed, but it really seems like it would be safe to follow each other if you're on the same show.
While it probably isn't likely, their decision to unfollow each other could've been a recent one unrelated to the show, meaning the pair may have called it quits since the above clues were revealed.
But the only way to know for sure whether or not the fan-favorite is still together is to wait for the show's season finale, which is coming soon.
Right now, Episodes 1-9 are now on Netflix, where you can watch the happy couple plan their potential wedding.