Does 'Love Is Blind' Actually Work? Let's Take a Peek at Its Success Rate
It's hard to tell whether or not the concept of 'Love Is Blind' actually works, so we're busting out some math to figure out its success rate.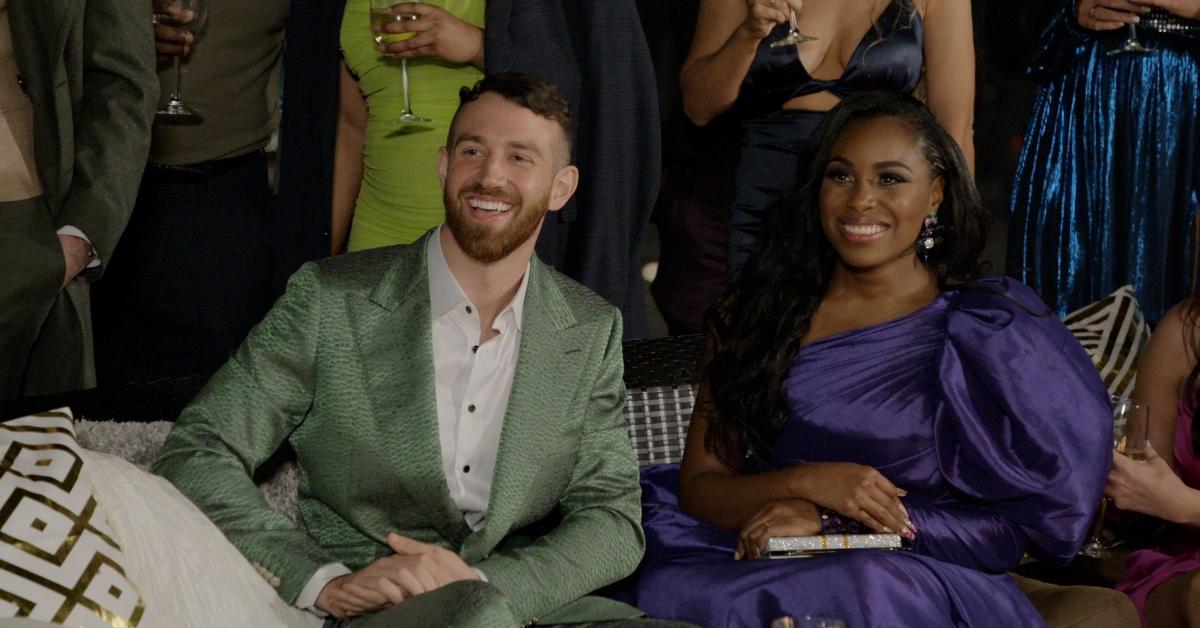 It's easy to forget the experiment part of the social experiment that is Love Is Blind. With all the sleek production used to tease out the most dramatic elements of the reality show, it's no wonder we can't hold onto the fact that this is also an evaluation of sorts. Can two people who get to know each other with a wall between them actually fall in love? And furthermore, can that love last?
Let's take a look at the success rate of Love Is Blind as we ask ourselves, is love really blind?
Article continues below advertisement
What's the success rate of 'Love Is Blind'?
As of the time of this writing, Netflix has only released the first four episodes of Season 3, so we'll only be pulling data from Seasons 1 and 2. We're also going to look at the information as a whole versus looking at the success rate per season. In terms of engagements, we're only going to focus on the couples who were highlighted on the show and who said yes to a proposal.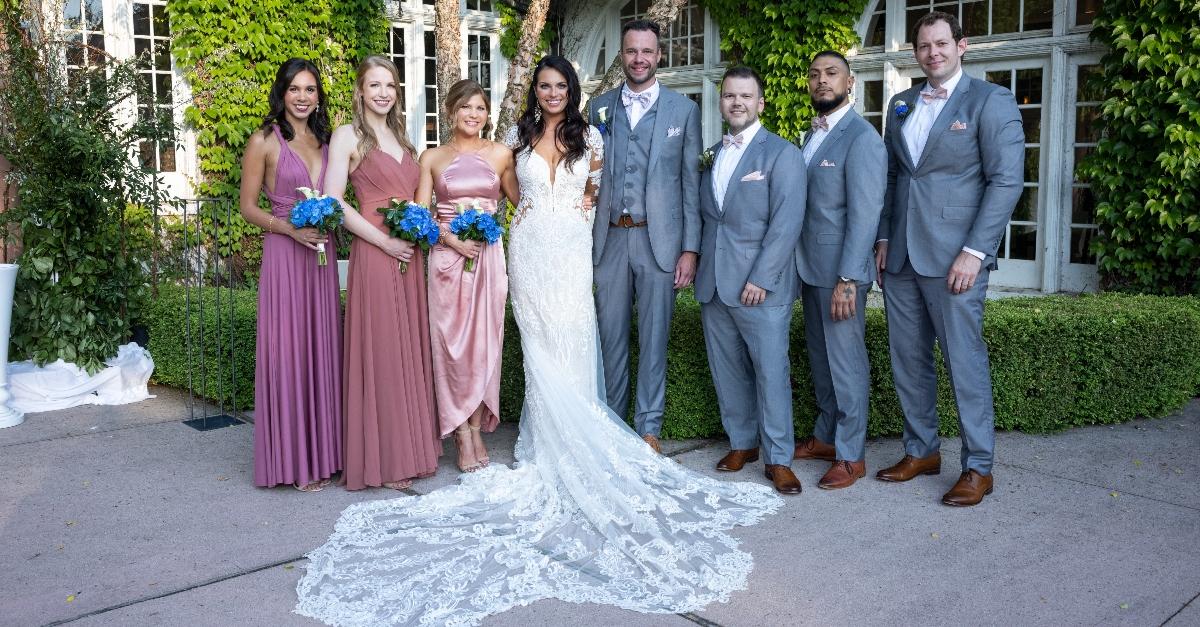 Article continues below advertisement
Each season invites 15 men and 15 women to try to find their wedded bliss. That's a combined total of 60 people over Seasons 1 and 2. Of those 60 contestants, 12 couples got engaged from the first two seasons, which means 40% of the contestants got engaged on the show. Not too shabby! The 12 engaged couples then embarked on a vacation to get to know each other without a partition separating them.
Article continues below advertisement
Out of those 12 engaged couples, four actually tied the knot:
That gives us a 33% success rate from engaged to married, and a 13% success rate from starting the show to saying, "I do."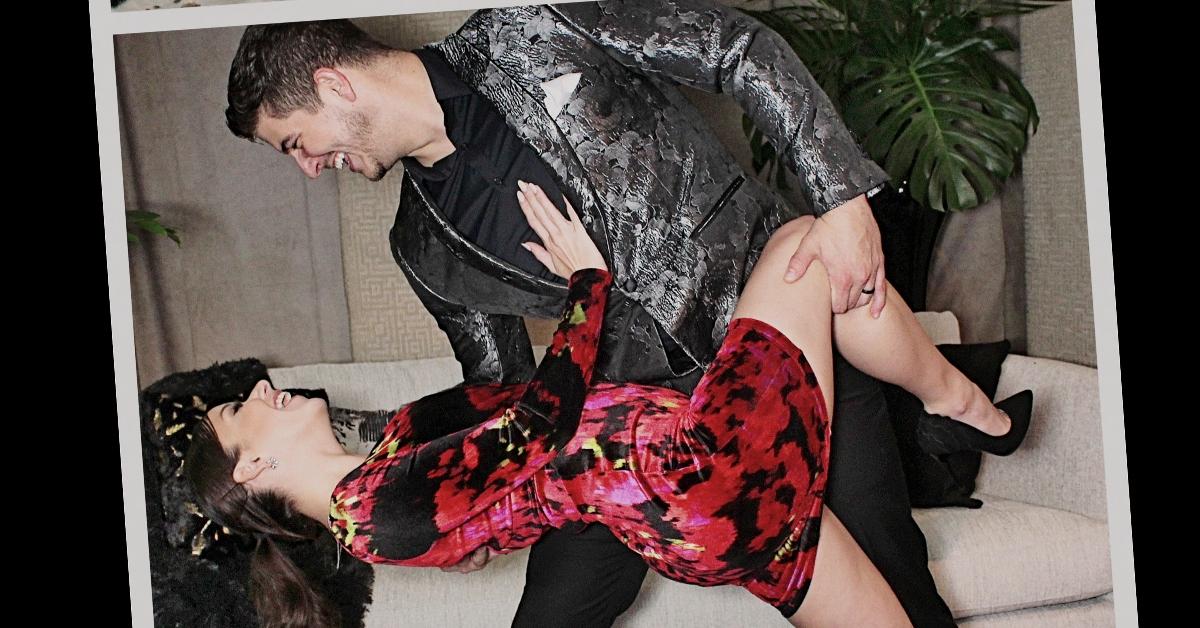 Article continues below advertisement
Unfortunately, as most Love Is Blind fans already know, only two of those four married couples are still together. Both Iyanna and Jarrette and Danielle and Nick announced their plans to divorce in the summer of 2022. This means that the show's actual success rate for long-term marriage is just under 7%. It also means that its divorce rate is 50%.
How does the success rate of 'Love Is Blind' compare to the overall divorce rate in America?
Despite the fact that there seems to be an ongoing belief that "50% of marriages end in divorce," it's not quite so simple. According to a brilliant piece in Fatherly, the divorce rate in America is not an easy thing to pin down. One thing to understand is "divorce statistics are famously flawed, making the question of what is the divorce rate in the U.S. actually far more complicated than it first appears," said the outlet.
Article continues below advertisement
First and foremost, not every state is reporting their divorce statistics, so we're not working with a full sample size. Secondly, "some states report marriage counts, but not divorce counts, and vice versa, says Krista Westrick-Payne, Ph.D., a data analyst at the National Center for Family and Marriage Research at Bowling Green State University in Ohio."
So, how can we get a more accurate idea of divorce rates?
Article continues below advertisement
There are so many factors that could affect the divorce rate and so many things to consider, such as people getting divorced for the first time and people who are getting divorced for a second or even third time. "Ideally, you'd get the most accurate picture of divorce rates by following married people over time," said Payne. Of course, that would be time-consuming, labor-intensive, and expensive.
At the end of the day, it's nearly impossible to figure out the divorce rate in the United States. One thing we do know is that less people are getting married, which potentially fools folks into believing the divorce rate is also declining. Looking back at Love Is Blind tells us that at least 30 young people per season are interested in marriage. Maybe marriage isn't the problem. Perhaps the fault lies in the people who still gravitate towards a somewhat antiquated tradition.
Seasons 1 and 2 of Love Is Blind are currently streaming on Netflix. Episodes 1 through 4 of Season 3 is also currently streaming.