Believe It or Not, Presidential Candidates Have Skipped Major Debates Before
Can Joe Biden skip the debate? Nancy Pelosi doesn't want the former vice president to engage with Donald Trump.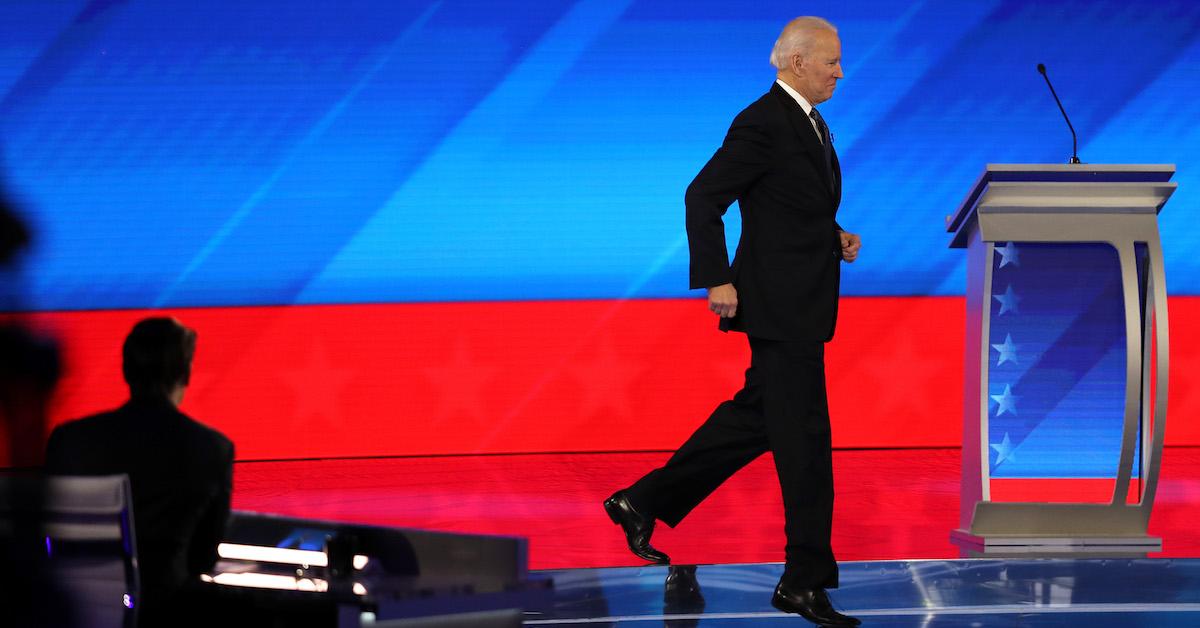 The first presidential debate between Joe Biden and Donald Trump will take place on Sept. 29 in Cleveland, Ohio, but some Democratic voters are worried that their candidate will choose to skip the event after Speaker of the House Nancy Pelosi urged him to boycott.
"I think that [Trump will] probably act in a way that is beneath the dignity of the presidency," the congresswoman told reporters on Aug. 27. "I think he will also belittle what the debates are supposed to be about." Her comments caused an uproar on both sides of the aisle, but is attendance by a presidential nominee even mandatory?
Article continues below advertisement
Can Joe Biden skip the debate?
Candidates are not required to participate in debates, but most political insiders would agree that missing one can be detrimental to a person's campaign — though, as Trump proved in 2016, that's not always the case.
The future president refused to take part in a Republican Party debate on Jan. 28, 2016 after learning that Megyn Kelly, who was still an anchor for Fox News at the time, would be acting as one of the moderators. Instead, Trump hosted a separate town hall and went on to win the election nine months later.
Article continues below advertisement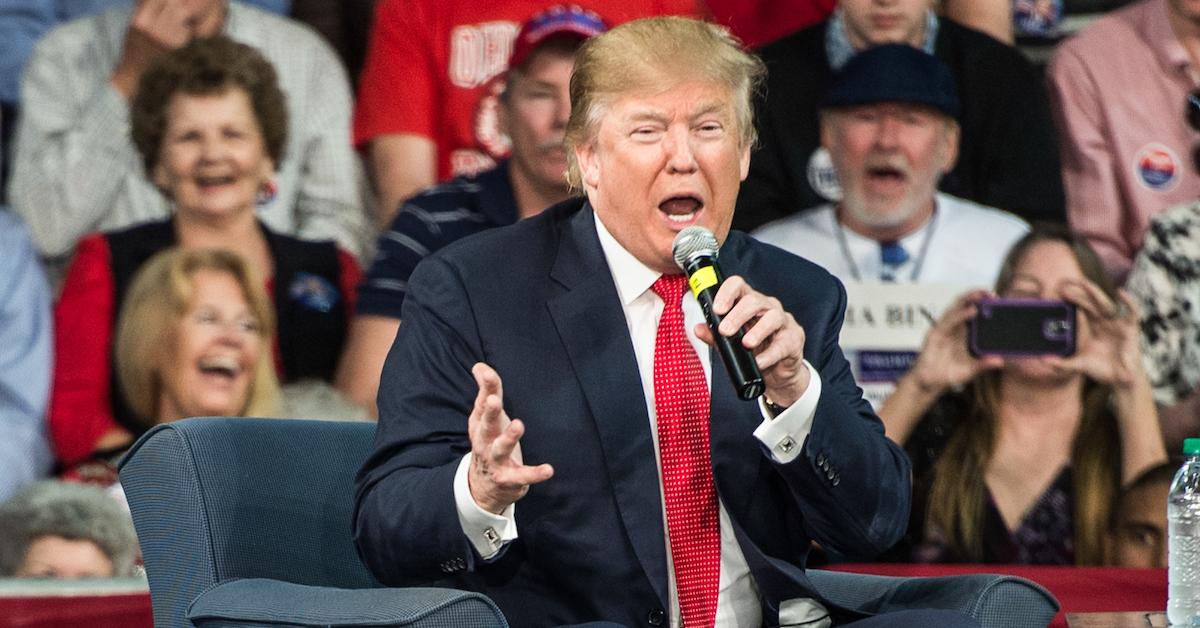 In 1980, Ronald Reagan missed the final Republican debate before the Iowa caucus, and lost the state to George H.W. Bush despite having been the front-runner. However, he successfully bounced back in time to clinch the nomination that May.
Article continues below advertisement
When it comes to general election debates, two presidents have opted out since 1964. According to University of Alabama at Birmingham professor William Benoit, who's a scholar in the field of political communication, Lyndon B. Johnson wouldn't debate Republican candidate Barry Goldwater in 1964 due in part to racial tensions that were plaguing the nation.
During the next election in 1968, Richard Nixon refused to debate challenger Hubert Humphrey after failing miserably in his match-up against John F. Kennedy eight years prior. He also declined to go toe-to-toe with George McGovern in 1972. Since then, all Democratic and Republican nominees have shown up for the debates.
Joe Biden confirmed that he won't miss the presidential debates.
Following Nancy Pelosi's remarks in late August, the former vice president clarified that he will be attending the debates, which are scheduled for Sept. 29, Oct. 15, and Oct. 22.
Article continues below advertisement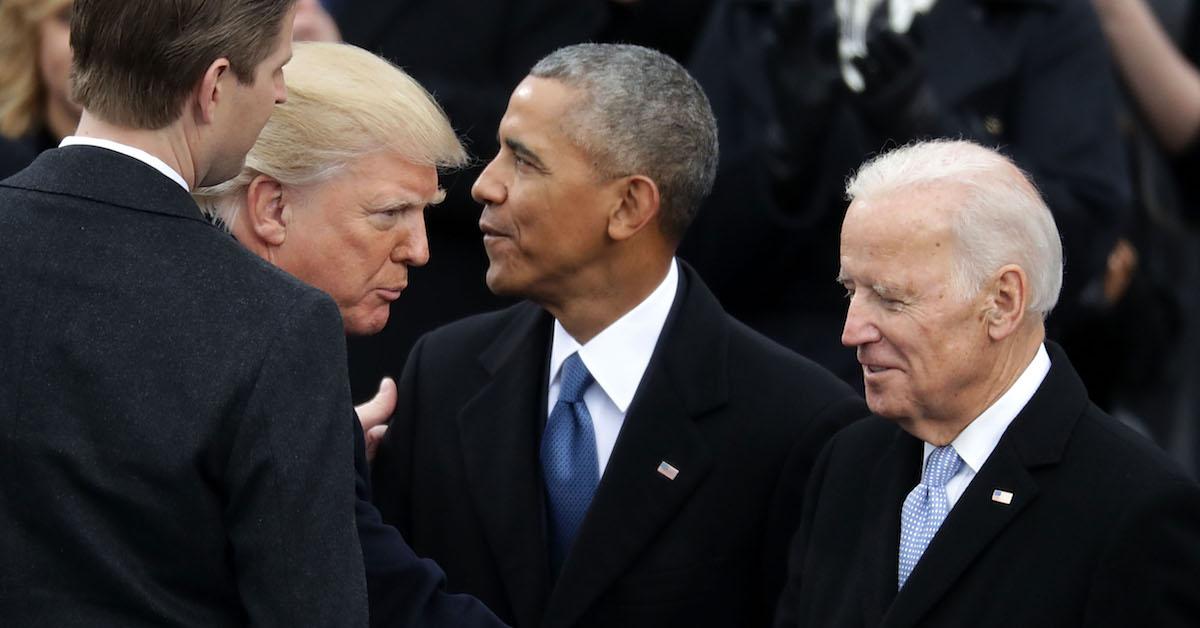 "Here's the deal with bullies, I understand how they work," Biden said when talking about Trump's controversial campaign tactics. "I'm going to play by the rules of the debate commission and we're going to have a debate." He also vowed to be a "fact checker on the floor" in an effort to curtail any erroneous statements made by his opponent.
Though Biden plans to stay on the straight and narrow, presidential debate expert Alan Schroeder recently told CBS Boston that Trump will likely revert to what he did in 2016, which was ignore the rules and repeatedly interrupt his fellow candidate.
"Even though [Hillary Clinton] won the debates by traditional standards, Trump through his affect and his bombast was actually able to dominate the debates," Schroeder noted, adding that he expects the president's first performance to be a disaster.
"Trump will go into this thing not really ready, he hasn't debated for four years," Schroeder stated. "There's a history of incumbent presidents doing very badly in their first debates, and I'm not sure he's quite ready for what he's getting into here."