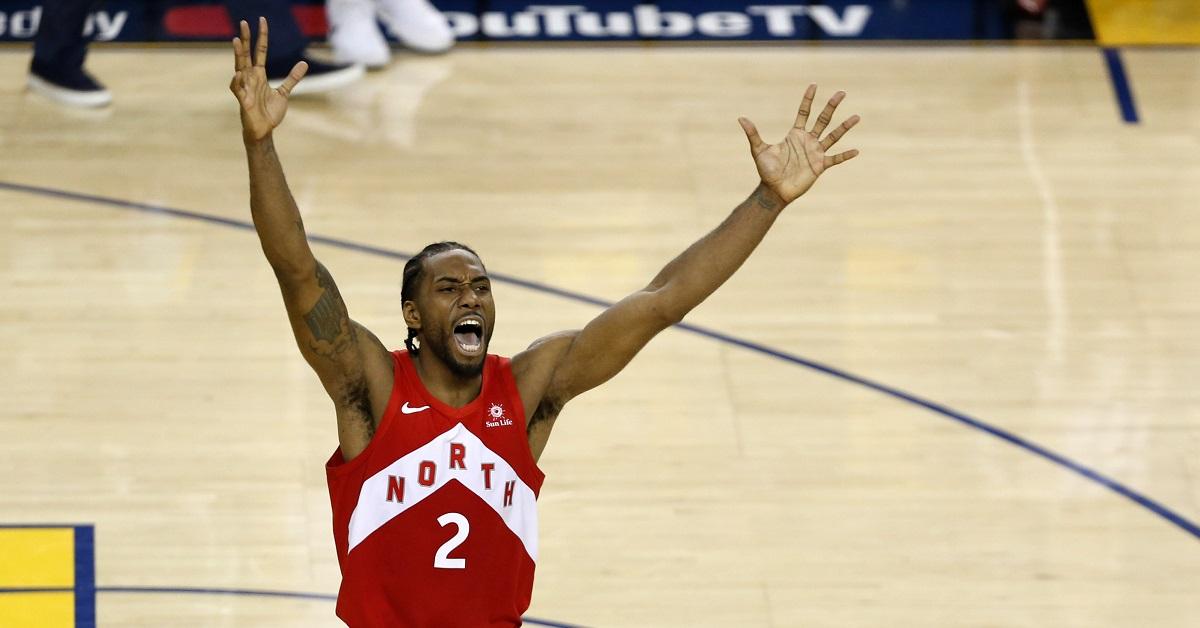 Kawhi Leonard Is an NBA Champion Whose Big Hands Help Him Play the Piano
In a league filled with stars, Kawhi Leonard is one of the brightest. The Los Angeles Clippers star is known for his skill on the court, and for his massive hands. Those massive hands are also one of the reasons we see him playing piano in a recent ad from New Balance. In the video, Kawhi takes the court as he simultaneously takes the stage, showing off his piano chops and his basketball skills.
Article continues below advertisement
Can Kawhi Leonard really play the piano?
Although it would be possible for New Balance to fake Kawhi's piano playing skills, it turns out that they are very real. Kawhi's piano playing makes sense, especially when you consider the size of his hands. He can reach more keys than your average piano player, and it turns out that he took lessons when he was a kid. In an article from 2011, Kawhi explained how his hands helped him both on and off the court.
Article continues below advertisement
"I've always had big hands, even as a baby," Kawhi said in the interview. "My mom says it was one of the first things she noticed when I was born. Fans like to compare my hands to theirs and then take pictures of them. Having big hands definitely helps in basketball. It's easier to palm the ball and to get rebounds and steals, and it makes shooting easier because I can control the ball while I adjust to what the defender is doing."
"It also helps me play the piano," Kawhi continued. "Without even moving my hands, I'm able to hit keys that other people can't reach." Kawhi also said that his hands sometimes make life harder. His hands totally cover his phone, and if he drops it in the couch, his hands are too big to reach in and grab it.
Article continues below advertisement
Kawhi Leonard recently blocked a shot with just one finger.
In a recent playoff game against the Denver Nuggets, Kawhi made use of his massive hands, blocking a shot from Jamal Murray with the middle finger on his left hand. In the aftermath of the block, which contributed to a victory for the Clippers, Kawhi's fellow players and his coach were marveling at his ability to block the shot without even using his whole hand.
Article continues below advertisement
"That's an extra long middle finger," Paul George said in a postgame interview. "Like, it kept growing or something. That's Kawhi, man."
Doc Rivers, the Clippers' coach, was similarly effusive in his praise for the play. "That play by Kawhi was amazing," Doc said. "I didn't know it was with one finger. I thought he just blocked it, but it was impressive. I didn't even know where he came from."
"I just saw him penetrating," Kawhi said in an attempt to describe the play. "... So I stepped up and tried to contest his shot." In the aftermath of the game, Kawhi was eager to give credit to his opponents, who he said were a good team who had a lot of experience playing together.