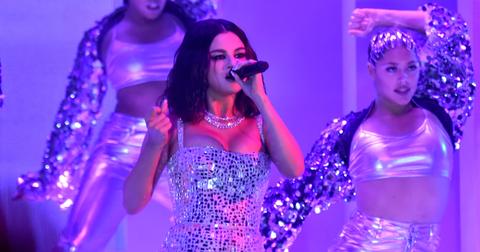 Selena Gomez Suffered a Panic Attack Before Her First Performance in Two Years
By Sara Belcher

Updated
The 2019 American Music Awards featured some spectacular and wowing performances this year. Shawn Mendez and Camila Cabello stole fans' hearts with their "Senorita" performance, Taylor Swift delivered her promised melody of songs from the last decade, and Halsey covered herself in paint for her "Graveyard" number.
But one artist that didn't seem to be at the top of their game was Selena Gomez, who offered a shaky performance to open the award ceremony. It was uncharacteristic of the star, who's known to deliver knock out performances in the past. But her showcase had some viewers questioning her talent.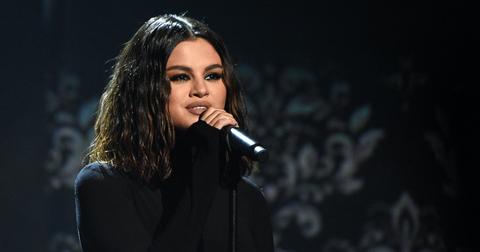 Can Selena Gomez sing? Yes, but she suffered a panic attack before she went on stage.
In her first live performance in two years, Selena opened the AMAs with her two newest songs: the ballad "Lose You to Love Me" and pop-hit "Look at Her Now."
But taking the stage for the first time in two years — especially on live television and at an award show like the AMAs, Selena was understandably nervous.
A source close to the fan revealed that just before the set, she suffered a panic attack — which attributed to her off-key performance.
"She definitely had a panic attack," the source told People. "She was nervous. She hasn't been on stage in two years, and it's an important song in her career. She really wanted to deliver."
The source said the panic attack happened "at the last minute," which threw her off right before she went on stage.
And while the opening notes of "Lose You to Love Me" were timid at best, she pulled through at the end with "Look at Her Now."
She was still able to enjoy the rest of the night, though.
Despite the panic attack that off-set her performance, Selena was able to recover enough to enjoy the rest of her night.
"She had fun afterward with her friends and family and was in good spirits," the source told People. She could be seen in the crowd enjoying the rest of the night.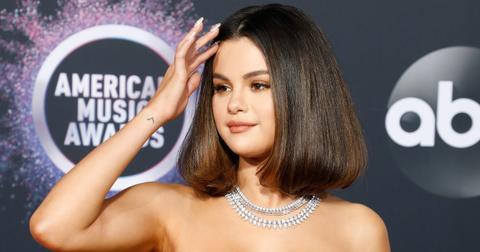 "Feels good to be back," she wrote on Instagram after the ceremony. "Thank you to my entire team and to my fans that stand by me. All of this is for you and because of you. Excited for this chapter."
Selena has opened up about her anxiety in the past.
Selena has never hidden her struggles with anxiety and depression and recently opened up about seeking treatment for it.
The singer, who has also had an uphill battle with her health after being diagnosed with Lupus and having a kidney transplant in 2017, talked about deciding to admit herself to a treatment center in October 2018.
"Anxiety is a very difficult thing, but what helps me through everything is my faith,'' she said at the time. Selena has also been open about needing to take breaks from social media during these hard times. 
But despite her struggles, Selena has a new album coming out in January 2020.