McDonald's Employees Refuse to Serve Man a Vegan Patty With Regular Cheese
In a viral TikTok, a man is unable to order a McDonald's vegan burger with regular cheese. Watch as the employees shut him down.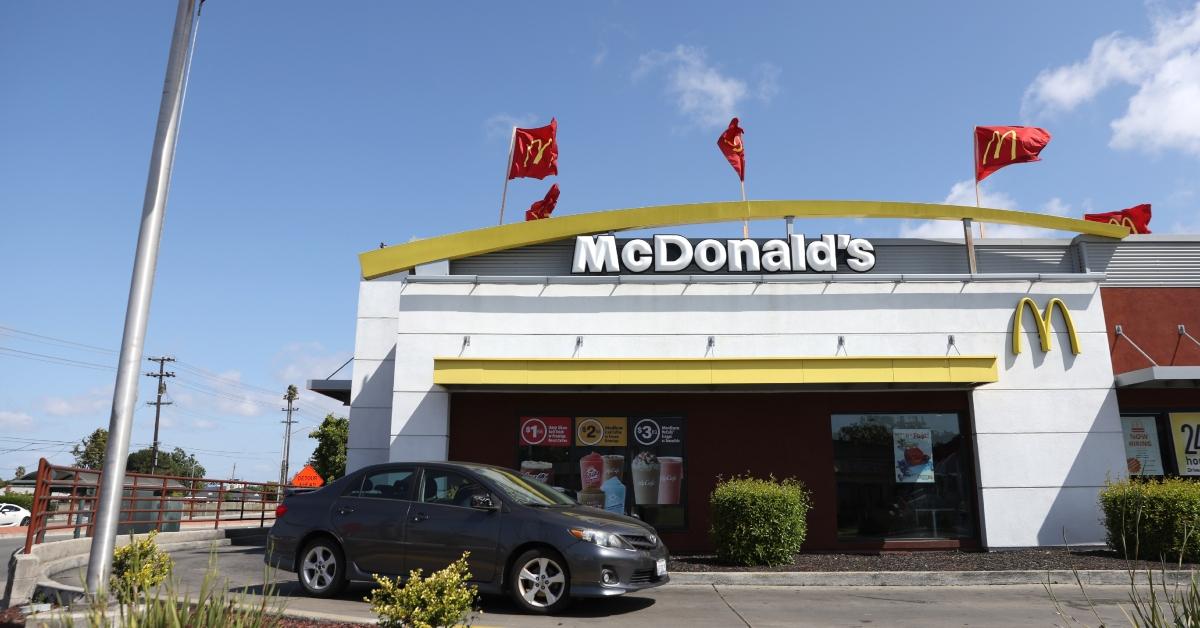 Article continues below advertisement
Now, I have a new complaint. This one doesn't directly affect me yet, as the majority of U.S. restaurants do not offer this option as of writing, but I definitely feel the frustration. You see, McDonald's locations in the U.K. currently offer the McPlant Burger, which is an entirely plant-based burger (only select locations in Texas and California do in the States).
Anyway, a TikTok user who ordered the burger asked for a simple request that caused quite a kerfluffle between him and the restaurant's staff. What could he have possibly asked for? Brace yourself. He asked for regular cheese on his vegan patty.
Article continues below advertisement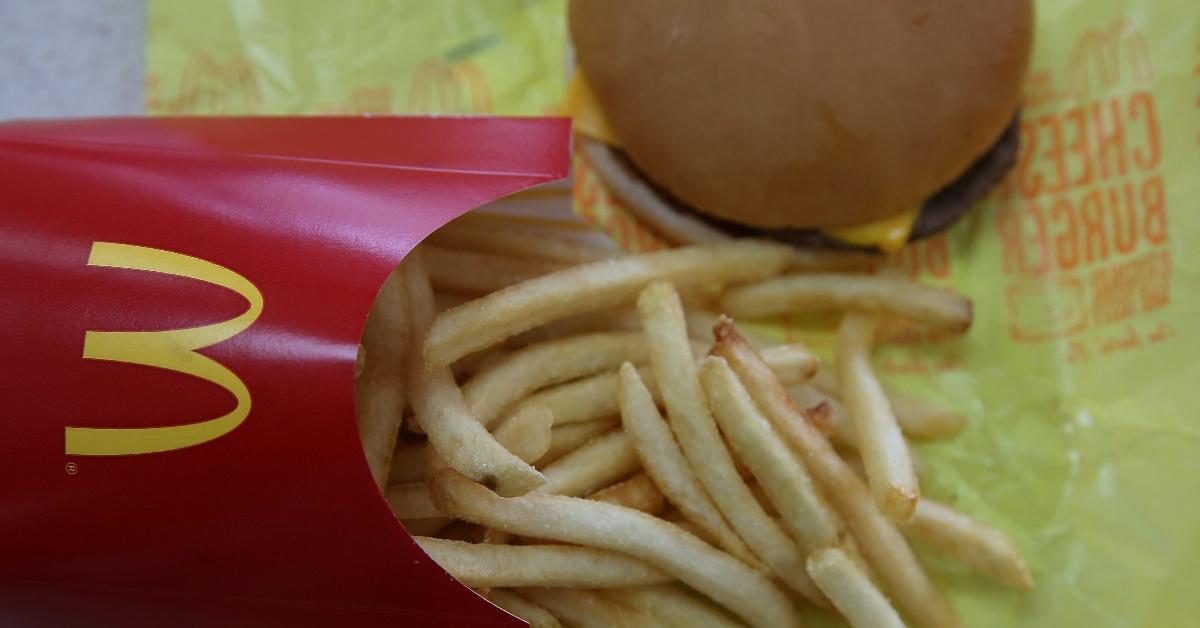 McDonalds refuses to give man real cheese with vegan patty.
Once upon a time ago, a TikTok user named Lou (@itsyourboylouis) ordered a McPlant burger from the drive-through window at Mcdonald's. Then he politely asked, "On the McPlant, can I have normal cheese instead of vegan cheese?" The drive-thru attendant denied his request. "We can't do that, as it goes against the whole vegan thing," she said.
Article continues below advertisement
Lou then asked if he could have his McPlant burger sans cheese — and asked if he could have a regular slice of cheese separately, on the side.
This time the attendant giggled and said, "Yeah, that's fine" and put the order in. Spoiler alert: It was not fine.
Article continues below advertisement
As Lou waited for his order to be prepared, he heard the woman talking on the radio. "No he doesn't want the cheese on his burger, he wants the cheese separately," she said.
Now, as he rolled up to the pick-up window, another female employee greeted him. She then informed him that he could not have a McPlant burger with a side of regular cheese.
Lou once again asked for a slice of cheese in a separate box and insisted that he'd pay for two burgers.
Article continues below advertisement
He is shut down once again. "I just want a cheeseburger, no bun, no nothing except for the cheese," he begged. A manager hopped on the mic to tell him, "I'm not going to sell it to you."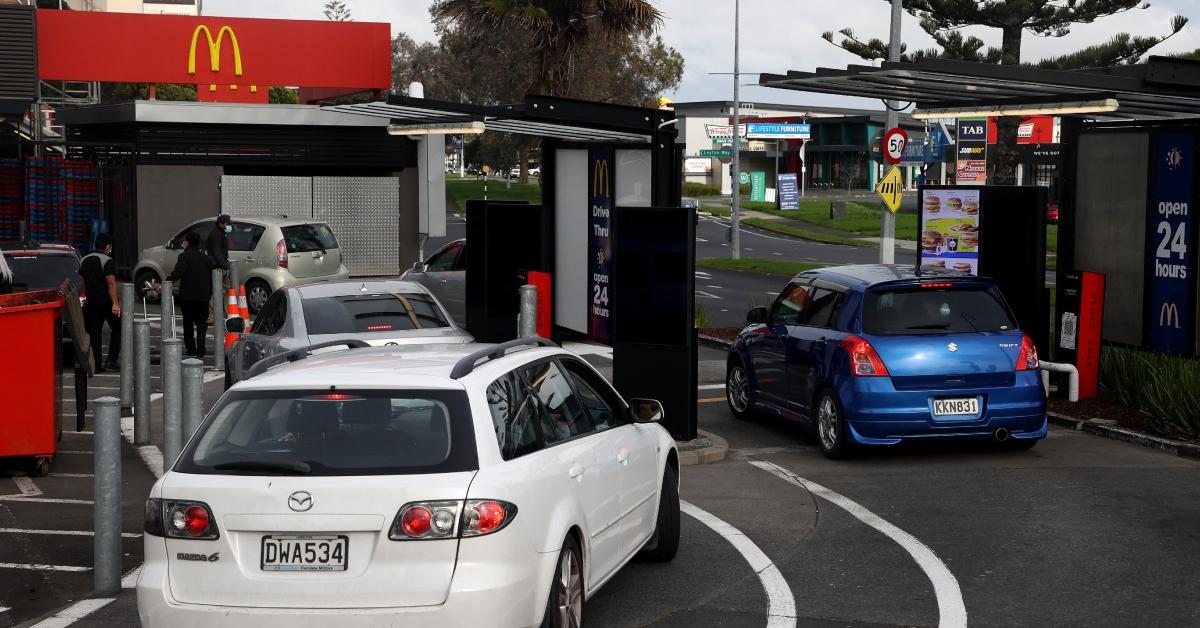 Article continues below advertisement
"You're not going to sell me a piece of cheese?" Lou asked. The manager responded that he couldn't because he knew Lou was going to commit the most unforgivable act: putting non-vegan cheese on a vegan patty.
Lou continues to plead. The answer remained no. The manager further explained that he ultimately could not give him that slice of cheese "because if you plaster it all over social media. I'll get fired. I've got a wife and kids. I'm not getting fired over a slice of cheese," he exclaimed.
Lou reasoned that, by the manager's logic, he could also go home and put a brick in his burger and then try to blame McDonald's for that. Long story short, Lou does not get his slice of cheese.
Article continues below advertisement
Users in the comment felt for him. "It's almost like vegetarians don't exist," one user wrote. Another opined, "I guess you can't be vegetarian at a McDonald's then, it's vegan or nothing."

Article continues below advertisement
Meanwhile, a former manager assured Lou that she would absolutely give him the McPlant burger with normal cheese if he asked. Other customers shared that they had successfully ordered the McPlant burger with regular cheese before.

But there were some folks who saw why the employees might be hesitant to give Lou the slice of cheese.
That said, do you think the restaurant was being fair?