New York Man Sues McDonald's and Wendy's for $50 Million After Receiving Burgers Smaller Than Advertised
McDonald's and Wendy's are being sued for creating misleading advertisements that make their burgers look much bigger than they actually are
If you've ever ordered something online and were disappointed when it arrived, you're not alone. It happens to the best of us. In the words of the Wizards of Waverly Place theme song, "Everything is not what it seems."
But it's not only products you purchase on the internet that may be deceiving. It's also food. Not every mouth-watering bite on the menu looks just as tasty when served. Obviously, this can be extremely frustrating since food is bae.
Article continues below advertisement
A few burger lovers are tired of staying silent and have decided to take a stand and hold fast-food restaurants accountable for false advertising. Keep reading to learn about one man's class action suit against McDonald's and Wendy's, as well as a group's suit against Burger King.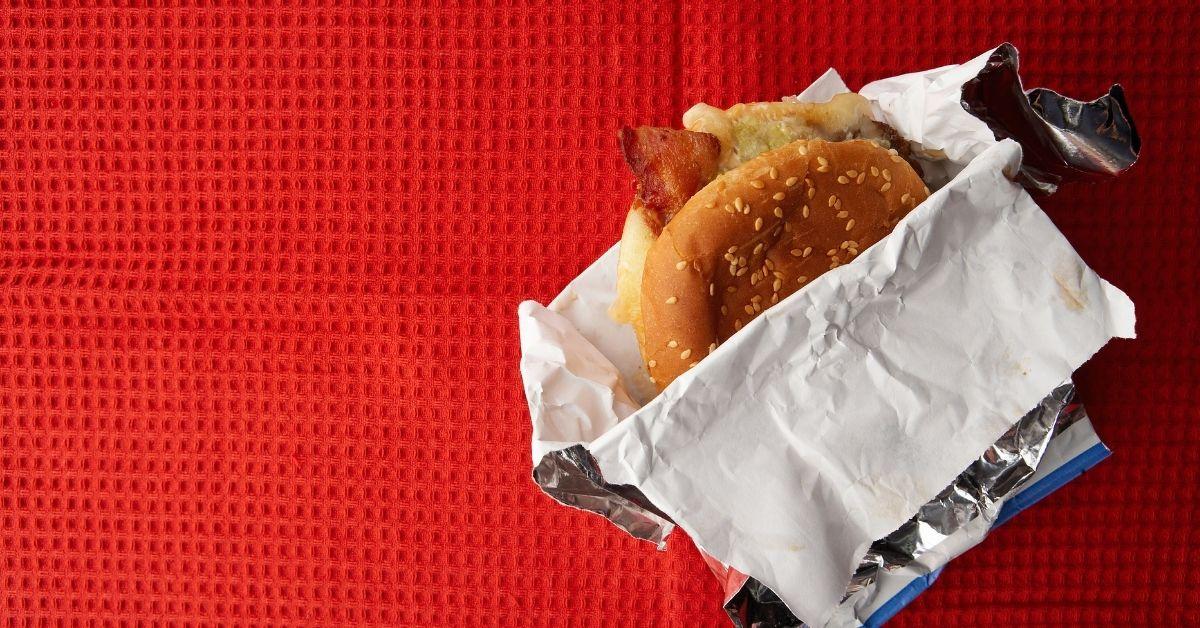 Article continues below advertisement
A New York man sued McDonald's and Wendy's for $50 million.
For New York resident Justin Chimienti, size does matter.
The burger fan is currently suing both McDonald's and Wendy's for creating misleading advertisements that made their burgers look much bigger than they actually are, per the Daily Mail.
When ordering a Big Mac at McDonald's and a Bourbon Bacon Cheeseburger at Wendy's, he expected his burgers would be as big and juicy as they were displayed in the advertisement. However, they were not.
As a result, he sued both chains for $50 million on May 17 on behalf of himself and other customers for not serving patties like the ones promoted.
Furthermore, the reason he believes the ads are so misleading is that McDonald's and Wendy's are using undercooked beef patties in their ads. In his complaint, he notes that meat shrinks 25 percent when cooked.
Article continues below advertisement
He quoted a food stylist who has worked with both chains and confirmed that she opts to use undercooked patties in her work because fully-cooked burgers look "less appetizing."
In addition to the chains displaying magnified burgers in their ads, Chimienti also claims that Wendy's is not giving customers all of the toppings seen in the photo.
Unrelated to his suit, it seems customers have voiced similar concerns on Twitter about the size of the burgers.
Article continues below advertisement
Article continues below advertisement
Elsewhere, Florida residents sued Burger King for promoting "oversized meat patties."
In addition to Chimienti's class-action suit filed in New York against McDonald's and Wendy's, a similar suit was previously filed in Miami, Fla. in April against Burger King by a group of Whopper lovers. The law firms that are representing Chimienti in his suit are also handling this case.
Per The Sun, the court papers assert that Burger King's "oversized meat patties and ingredients that overflow over the bun to make it appear that the burgers are approximately 35 percent larger in size and contain more than double the meat than the actual burger."
Article continues below advertisement
When tapped by USA Today to comment, a Burger King spokesperson said, "Burger King does not comment on pending or potential litigations."
Hopefully, this will be a wake-up call for fast-food restaurants to start serving the food that they are actively promoting.