'Life Is Strange 2' Players Share Their Thoughts on Mushroom's Fate
Mushroom the dog is introduced early on in 'Life Is Strange 2.' Can you save Daniel and Sean's pet in this game?

Spoiler alert: This article contains spoilers for Life Is Strange 2.
With the release of Life Is Strange Remastered Collection, gamers can revisit the two heartbreaking tales told in both Life Is Strange and Life Is Strange 2.
If you haven't already played the two titles, you can now complete the journeys with updated graphics optimized for current-gen consoles.
In Life Is Strange 2, players come across a dog named Mushroom, who unexpectedly dies — but can you save her from her fate in the game?
Article continues below advertisement
Mushroom meets an unfortunate end in 'Life Is Strange 2.'
Mushroom is a personable and lovely dog that quickly steals the show during her quick cameo in Life Is Strange 2. She favors her owner Daniel over his brother Sean, but she seems to get along well with every new person she meets.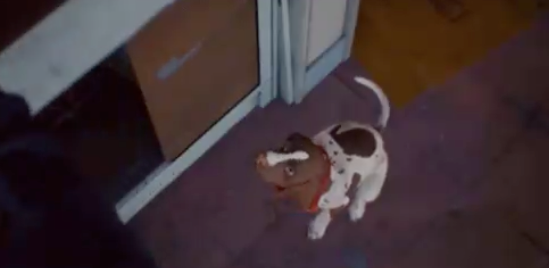 Article continues below advertisement
The pair initially meet Mushroom at a gas station, where they find her sleeping in a laundry basket behind the counter. The owner wasn't keen on letting them adopt her, claiming she needed an adult to take her in, but Daniel manages to sneak the dog out to their car wrapped in a blanket following Sean's breakout from the back room.
Later on in the story, Daniel and Sean notice Mushroom missing just before they're about to depart for their grandparents' house. They begin searching the woods for their dog before finding her red bandana — followed by a trail of blood.
The brothers follow the trail to find Mushroom, who has been hunted by a wild cougar. Players are then given the option to either avenge Mushroom's death and let Daniel kill the cougar or stop Daniel from attacking the wild animal.
Article continues below advertisement
Unfortunately, there isn't a way to get around Mushroom's death in the game. No matter what choices you make, Mushroom does not make it to the end of the game alive. Truly, it's a heartbreaking video game death if we've ever seen one.
Article continues below advertisement
'Life Is Strange 2' players have expressed their disappointment that they can't save Mushroom.
Mushroom's death happens early on in the game, and while it's unavoidable and part of the main story, that hasn't stopped players from expressing their disgust over the decision online.
Pet deaths are an unfortunate part of so many video games, but some players say that the writers could've gone about Mushroom's death in a more sensitive manner that would have contributed better to the story.
Article continues below advertisement
"I still say it was cheap and nasty," one Reddit user commented. "They should have made the death one possible path, and then written Mushroom out in a far more humane manner for those who saved her."
Others have noted that it seemed like an attempt to get the viewers to feel strong emotions over the story, though killing the dog off so early didn't have the same effect.
"I saw it coming. The moment Daniel agreed to keeping the dog, I knew it was an idea that just didn't make any sense for two boys wandering on their own and already having difficulty scrounging up their own food," another Reddit user wrote. "It absolutely was just thrown in as a poor attempt to, again, wring out real emotion from players, as you said, and to give room to create some character development for Sean (to use his powers or not)."
You can play Life Is Strange Remastered Collection now on the PS4, PS5, Xbox One, Xbox Series S/X, PC, and Nintendo Switch.