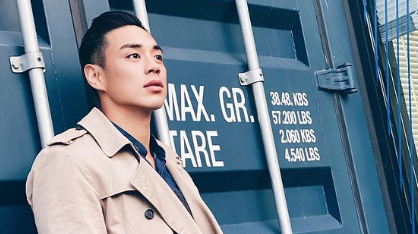 Captain Danny Kim Graduated From the Air Force Academy Before Appearing on 'The Courtship'
Reality dating shows are a bit of a mixed bag because while you've got a bunch of people searching for true love, we all know that there are a number of folks who only sign up for these shows to get some kind of exposure.
Article continues below advertisement
Every dating show has its breakout stars (for different reasons), and Captain Danny Kim on The Courtship is one of those personalities folks seem to resonate with. Here's everything we know about him.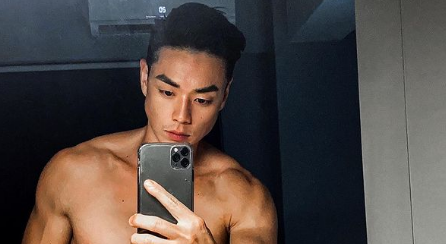 Article continues below advertisement
Who is Captain Danny Kim on 'The Courtship'?
If you aren't familiar with the show's premise, it's a simple one. It's basically The Bachelorette but it's made to feel like it takes place during the Regency Era of England. Everything looks like it was lifted straight out of an episode of Bridgerton or Downton Abbey. There are carriages, candelabras, stuffy suits, and ball gowns galore.
All of the male participants are vying for a single woman's affection. This season, it's software engineer Nicole Remy. She's joined by her mother and best friend Tessa, who will help Nicole find a potential suitor. One such eligible bachelor is Captain Danny Kim.
Article continues below advertisement
Danny is originally from New Jersey and was born to Korean parents. He graduated from the U.S. Air Force Academy and retired from active military service as a Captain, so he gets to put that on all of his business cards from here on out.
He decided to transition from flying jets for Uncle Sam to being a lifestyle coach and motivational speaker, a move that was inspired by the Will Smith romantic comedy Hitch.
Article continues below advertisement
This led him to develop his own show called ABCs of Attraction where he tackles a bunch of different relationship issues, like how to move on from an ex and effective ways at creating trust, excitement, and chemistry with a partner. It also doesn't hurt that many people find him to be extremely good-looking.
Article continues below advertisement
In an interview with Allkpop, Danny said that he wanted to get on The Courtship to dispel a lot of notions folks have of Asian men, especially in a romantic capacity. "Being the only Asian guy, I felt that it was a great opportunity for me to show how Asian men can be sexy and awesome," he said.
He continued, "In western media and especially in dating shows, there are not a lot of Asians, if any, casted. Usually, they will be eliminated in the first round or get zero air time. ... I felt like it was a privilege to show that when an Asian man falls for a woman, he will do everything to go for the woman he desires."
Article continues below advertisement
Some of his social media posts touch on the difficulties he experienced growing up. He was bullied for being Asian in America and he fought to create an identity for himself.
Article continues below advertisement
You can watch new episodes of The Courtship on NBC on Sundays at 8 p.m. EST. Will you be tuning in?