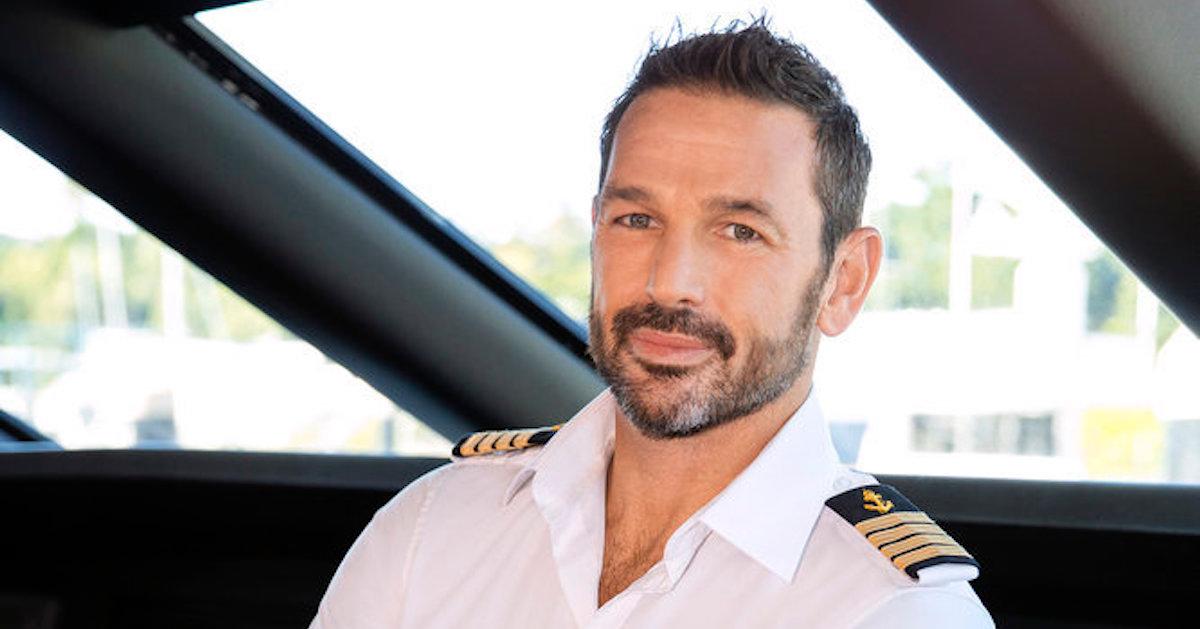 Jason Chambers Talks "Captain Cutie" Nickname and How "Difficult" It Was to Be Away from His Daughter (EXCLUSIVE)
It's been nearly nine years since Below Deck first premiered and allowed cameras into the cabins of luxury yacht employees. The Bravo series has become so popular that three spin-off shows have launched over the years.
The latest in the franchise is Below Deck Down Under, which follows the M/Y Thalassa crew as they take guests around Australia, and it's the first to exclusively debut on Peacock.
While Below Deck Mediterranean alum Aesha Scott is returning to lead the interior team on the Australian spin-off, the rest of the M/Y Thalassa crew is new to the franchise.
Article continues below advertisement
Sandy Yawn, Glenn Shephard, and Lee Rosbach have become the faces of their respective Below Deck shows as the captains, and the latest to join the ranks is Jason Chambers.
The Aussie is the youngest captain to appear on any show in the Below Deck franchise, and some of his co-stars took note of his dashing good looks right away, which earned him a fun nickname: Captain Cutie.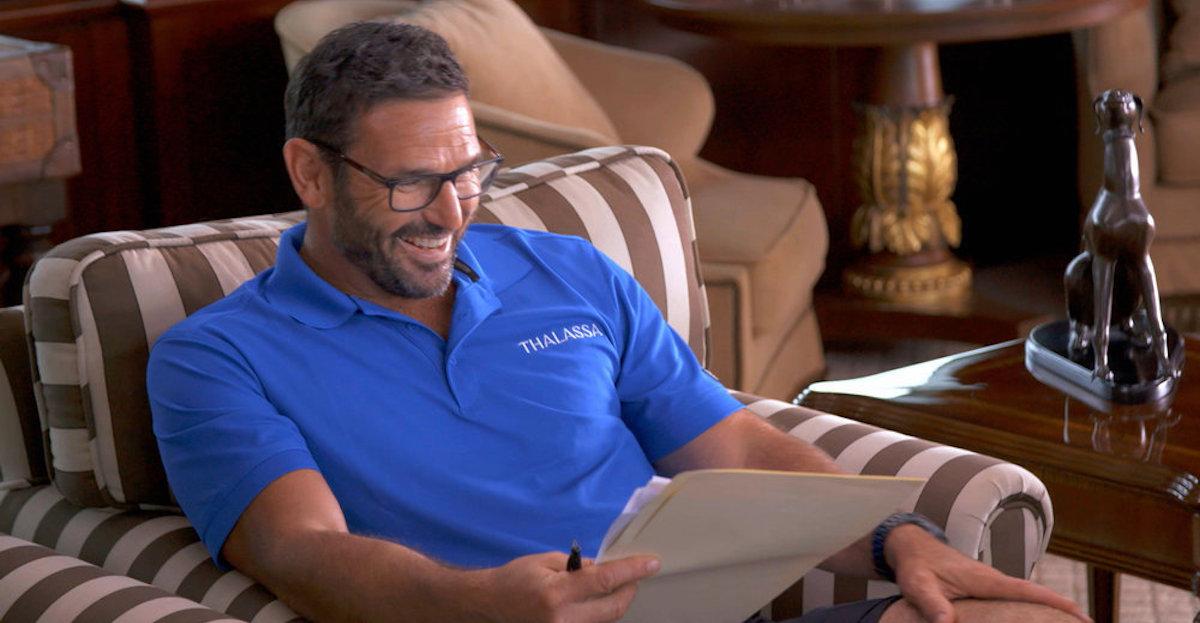 Article continues below advertisement
As a hands-on leader, Captain Jason wanted the yachties to always work together as a team on board, and he even joined some of his subordinates for a few of the crew nights out.
Ahead of the series premiere, the newest captain in the Below Deck franchise spoke exclusively with Distractify about his experience on the show — including whether he would be interested in doing another season, what it was like to be away from his young daughter, and his true thoughts on his newly-appointed Captain Cutie nickname.
Jason Chambers opened up about why it's been "difficult" to balance his role as a captain with being a dad.
In addition to being the youngest captain in the history of the Bravo franchise, Captain Jason is also the first at the helm to juggle his work on the sea with his life as a dad to a young daughter. While Captain Lee Rosbach is also a father, viewers only met him on Below Deck once his children were adults.
Article continues below advertisement
The Australian is a father to a seven-year-old named Saskia, who resides with her mom in the Philippines. Captain Jason and Saskia spent well over a year apart because the borders were locked down in the Philippines due to the ongoing COVID-19 pandemic.
The Below Deck Down Under star finally reunited with Saskia in February of 2022, and he shared a video of their tender reunion on his Instagram feed.
Article continues below advertisement
While the pandemic restrictions made the last year plus particularly hard for Jason, he told Distractify that it has long been a struggle for him to balance his career with his family life.
"It's difficult," he said to Distractify about being apart from his daughter to work on yachts. "I've been struggling to do that for seven years now, being away from her ... I'm doing everything I can to bring her more into my life as the years go on. Hopefully, this journey that I'm on now allows me to see her a little bit longer."
Article continues below advertisement
Captain Jason's current journey includes his spot on Below Deck Down Under, and he is definitely interested in returning for another season of the show.
"I hope [the show] is received well," he continued. "I'm really hoping that I get another opportunity."
How does Jason Chambers really feel about the Captain Cutie nickname — and is he dating anyone?
While silver fox Captain Lee earned the nickname Stud of the Sea on his Below Deck tenure, Captain Jason got one of his own right away: Captain Cutie.
"He is so handsome," stew Magda Ziomek said in the trailer about the captain.
"#CaptainCutie," someone else shared in the clip.
The catchy nickname has since made the rounds online, and Captain Jason is taking it all in stride. "I'm smiling about it. I'm enjoying it, and I'm taking it on," he said with a laugh about the Captain Cutie nickname.
Article continues below advertisement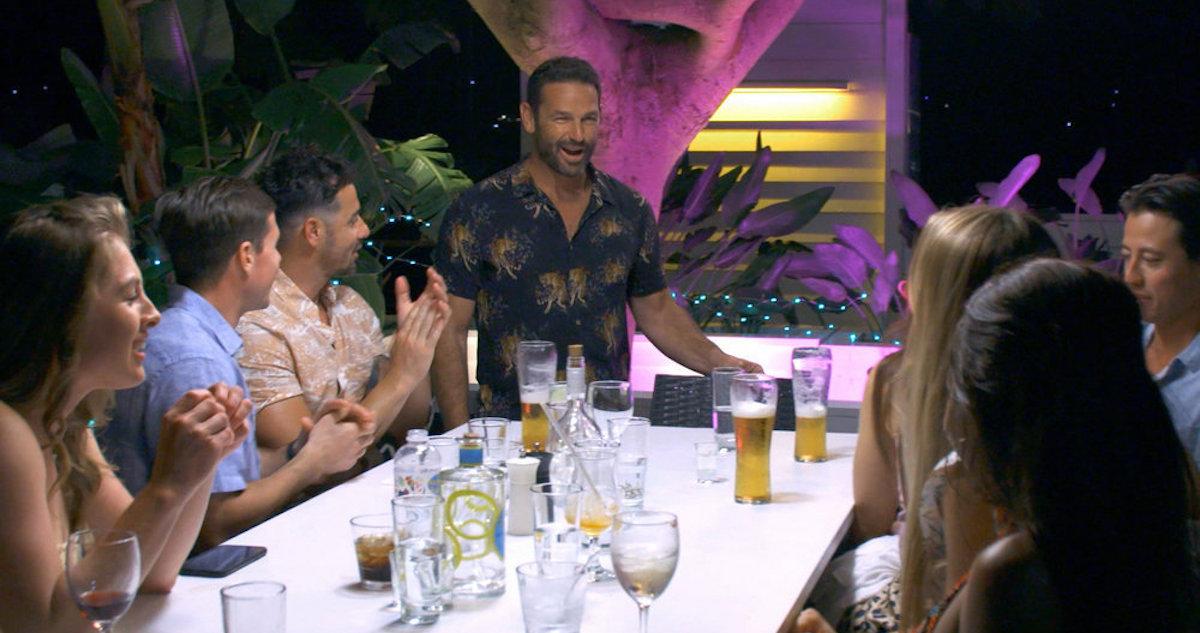 While the nickname has some fans interested in finding out more about his personal life, his relationship status is not publicly known at this time — but it doesn't appear as if he'll be participating in any sort of typical Below Deck boatmance.
However, that doesn't mean the others on the boat will refrain.
The first three episodes of Below Deck Down Under will be available to stream on Peacock beginning on March 17. New episodes will drop weekly, on Thursdays.