Meet Carmela Zumbado, the Actress Playing Anna Avalos on 'Chicago P.D.'
Carmela Zumbado is the newest addition to the One Chicago universe. What is the actress's ethnicity? She plays Anna Avalos on 'Chicago P.D.'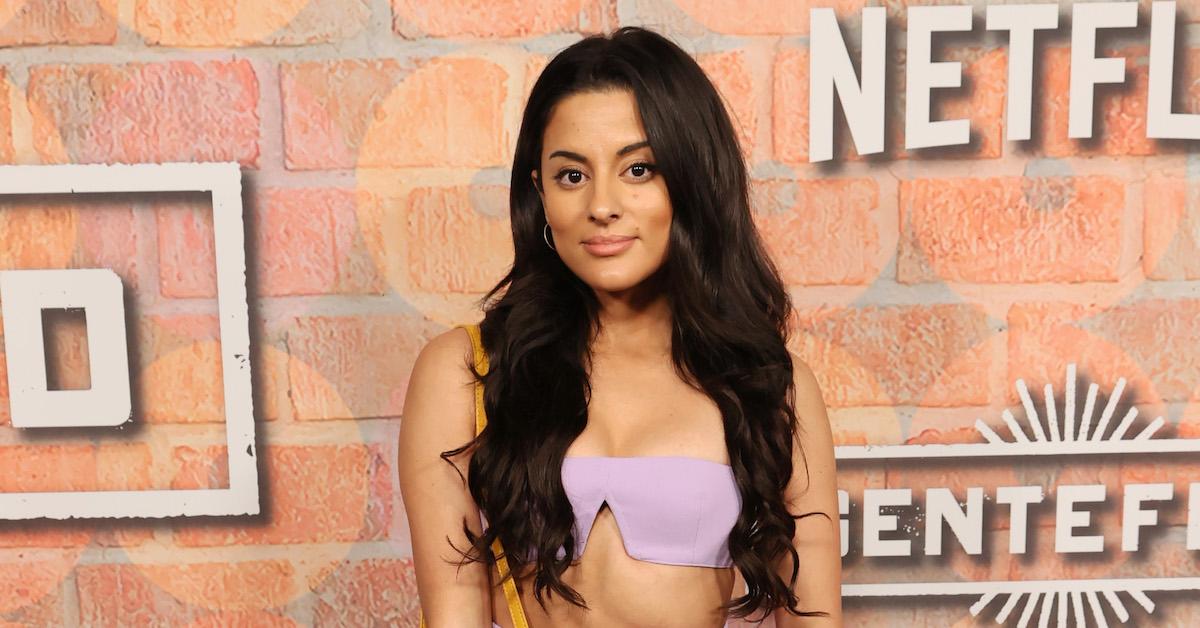 Fans of Chicago P.D. recently got to meet a new addition to the One Chicago universe. Anna Avalos (Carmela Zumbado) first began to work with Hank Voight in Season 9, Episode 7, and it looks like we'll be seeing more of the C.I. this season.
We were first introduced to Anna when she offered to help Voight investigate the drug ring Los Temidos, saying that she was sleeping with one of its members, Luis Cortes, and could plant drugs on him to get him arrested. Her motivation was that Luis had ordered the death of her brother, and while it was unclear whether Anna and Voight would get along, they ultimately bonded by the end of Episode 7.
Article continues below advertisement
Now that it looks like her character will be making more frequent appearances on Chicago P.D., viewers are curious to learn more about the actress who plays her. What is there to know about Carmela Zumbado? Where have you seen her before and what's her ethnicity? Keep reading to find out.
Article continues below advertisement
What is Carmela Zumbado's ethnicity?
Fans of the Netflix series You might recognize Carmela from her breakthrough role as Season 2's Delilah Alves, Ellie's big sister who also managed Joe's L.A. apartment.
Carmela is the child of Emmy Award-winning photojournalist Tony Zumbado and Lilliam Zumbado, according to her IMDb page, which also states that her father was born in Cuba and her mother was either born in Colombia, or is of Colombian descent.
The Latinx actress isn't the only member of her family in show business. Along with her Emmy Award-winning father — who has worked as a producer on NBC's Dateline, and as a cinematographer on 30 for 30 Shorts — Carmela has two sisters who are professional actresses like she is.
Article continues below advertisement
Gigi Zumbado has appeared in Scream: The TV Series, as well as in the shows Bridge and Tunnel, 9-1-1, and The Rookie. On the other hand, Marisela Zumbado began acting in 2011, the same year as Carmela, and three years earlier than Gigi.
Marisela's first big role was as Joie on Lila & Eve, a 2015 movie starring Viola Davis and Jennifer Lopez. She has also appeared in The DUFF, on Showtime's The Affair, and recently, in HBO's Generation.
Article continues below advertisement
The three sisters appear to get along famously and frequently post photos of each other on Instagram. "These are the best humans on the face of the Earth and I don't know why I am the lucky one that gets to call them my sisters," Carmela wrote in the caption of a 2017 post.
Where else have you seen Carmela Zumbado?
Scoring a role on any of Dick Wolf's TV series puts an actor on the fast track to becoming a household name. Now that Carmela has been invited to return to Chicago P.D. a few times, there's no telling where the rising star will end up next.
Before her role as Anna Avalos, and aside from Delilah on You, Carmela has appeared in the iCarly reboot, SyFy's The Magicians, Crazy Ex-Girlfriend, and two NCIS franchises: Los Angeles and New Orleans.