"Nobody Was Explaining Anything" — Woman Describes Blackout on Carnival Cruise
A woman describes being on a Carnival cruise during an unexpected and unexplained blackout and there may be a good reason for this.
If you ever needed another reason not to take a vacation on a cruise, then one woman's TikTok about a blackout in the middle of the ocean may do it for you. A user by the name of @nieceeb41 shared a video in which she says she and her travel companions "experienced a blackout" with no warning and no information on what was happening in the moment.
Article continues below advertisement
I am in the camp of preferring my vacations on land, where I have the ability to leave if there is an emergency. So, to hear of a Carnival Horizon cruise stopping in the middle of the ocean and cutting all power is a literal nightmare. In her video, the TikTok user doesn't explain why the cruise blackout happened, but she does give a firsthand account of what it was like.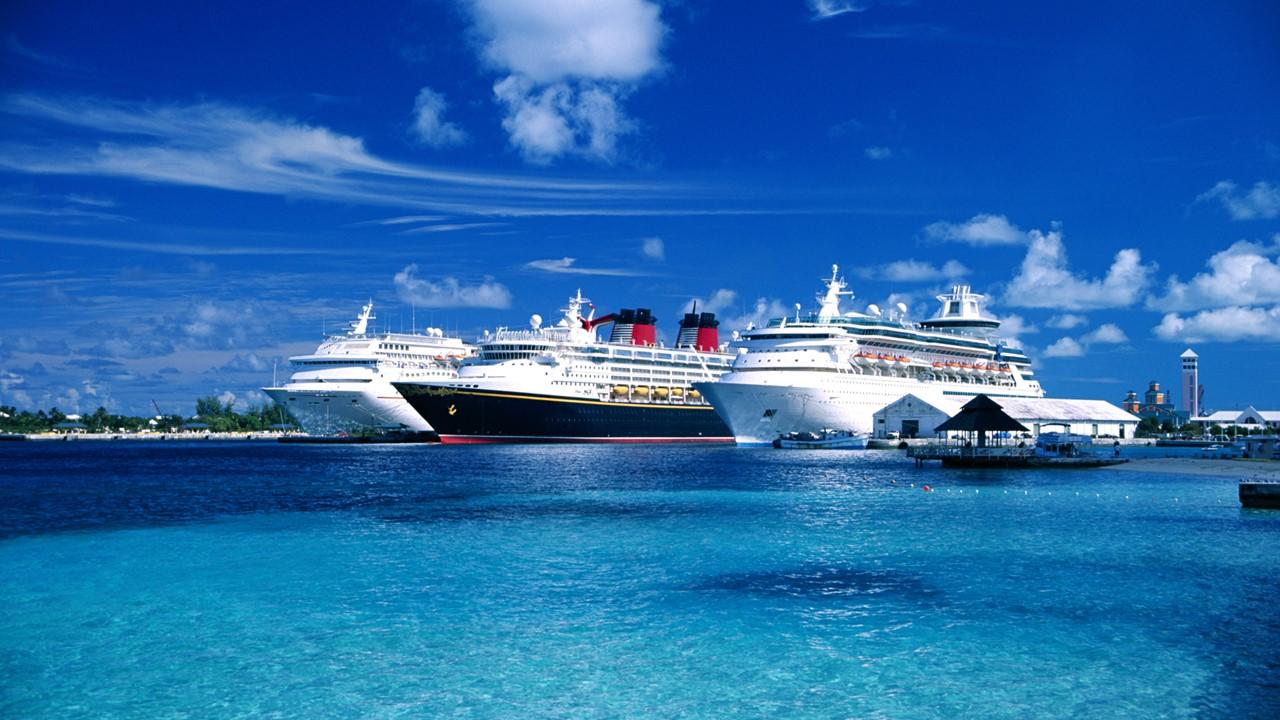 Article continues below advertisement
A Carnival cruise's blackout caused panic among the guests.
In her video, the creator explains that she and the other guests aboard a Carnival Horizon cruise, which had set sail for Aruba, were covered in almost complete darkness. She says that low emergency lights were turned on in the hallways, but that, without warning from a captain or any staff, the power cut off and she and other guests aboard the ship had no clue what happened. Again I say, literal nightmare.
"Tonight, just a few seconds ago, we experienced a blackout, a complete blackout," she says in the TikTok. "And guess what? Nobody was explaining anything, we got no announcement, no nothing. People in the hallway [were] confused, they had emergency lights on at the bottom [of the hallway walls]... Nobody knows nothing. What is going on, Carnival?"
Article continues below advertisement
If this were a standard power outage, apparently the actual danger is minimal. Cruise ships, including those owned by Carnival, are equipped with high-powered generators. They can turn power back on for lighting, get elevators back up and running, keep communication lines open, and even power the engines.
Article continues below advertisement
But, because the TikToker doesn't explain why the blackout happened on the Carnival cruise in the video or any videos after it, we don't have any answers as to what happened or how things progressed once the staff inevitably informed the guests what was going on. Luckily, other people who have been on cruises or even worked on them have some ideas about why there was an unexplained blackout on the ship.
Cruises are often in danger of pirates on the open ocean.
Most of the comments under the TikTok video claim that the cruise ship likely went dark and, therefore, silent in the middle of the ocean because of pirates. If a smaller ship was spotted nearby, it would make sense for the ship to cut power at night and turn off the sounds that pirates could detect.
Article continues below advertisement
Article continues below advertisement
"If they announced [a blackout], the pirates would hear them," one user commented. "Keep an open mind. Most ships don't just have a blackout."
Another person agreed, "Sounds like they saw pirates out there… They are indeed out there and the ships have protocols for them."
While some of the comments explain that "pirates are real," others show that people who prefer not to go on cruises are happily justified in their decisions. And with no answers about the blackout and the danger of pirates on the ocean, you can have your cruises.