"We're Going to Make the Best of It" — Man Is Kicked off Cruise for Medical Marijuana
Although this man was kicked off his cruise for possessing medical marijuana, he tried to make the best of the experience. Details here.
Quiet as it's kept, it's so important to look at the laws in various countries before traveling. What may be deemed acceptable in the U.S. and some countries beyond may not fall in line with other country laws — Brittney Griner's predicament in Russia is the perfect example.
Article continues below advertisement
That said, TikTok users were stunned to see a man kicked off of a cruise docked in Jamaica due to having medical marijuana in his possession. After all, some people have found themselves jailed and/or having to pay a fine for violating the law. Here's the full scoop.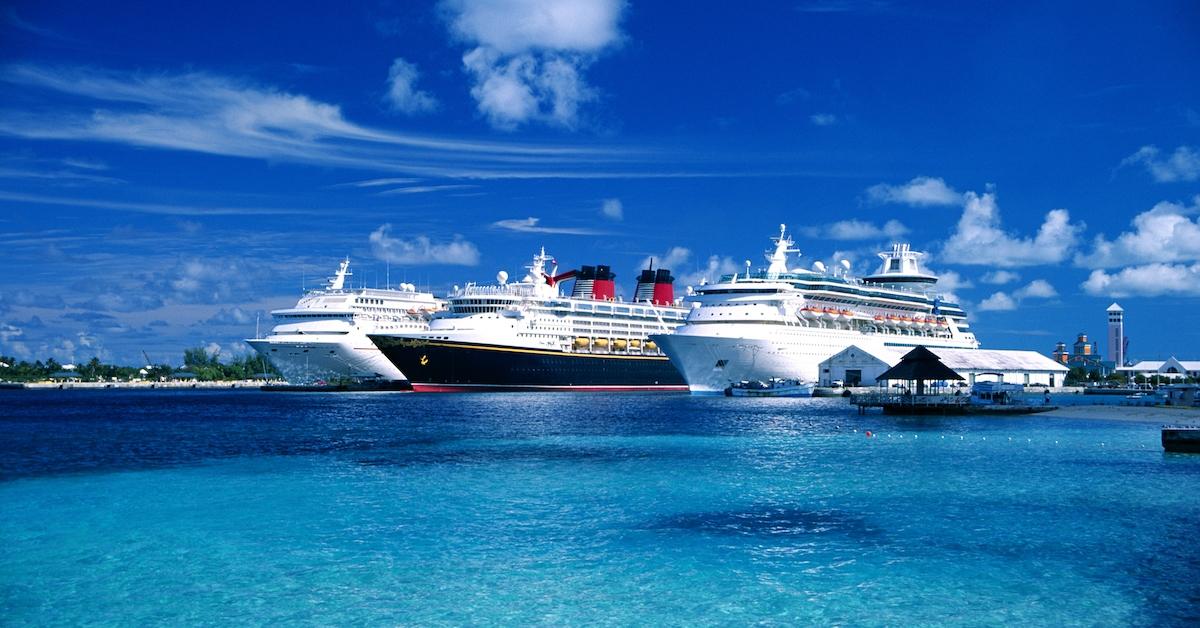 Article continues below advertisement
A man was kicked off of a cruise for having medical marijuana on TikTok.
Unfortunately, marijuana is not legalized everywhere. In two TikTok videos shared by Drew (@infamousxdrew), he documented his journey of being kicked off of a cruise ship docked in Jamaica.
In the first video, Drew was in his room with his mom and shared that he had been asked to "disembark" on his cruise.
"We are currently ported in Jamaica, so we will be flying home from Jamaica and my mom will be coming with me," Drew said. "Unfortunately, they saw my medical marijuana, which we all know that I have, and all the senior security advisors or whatever they're called have come to the conclusion that I must disembark."
Article continues below advertisement
Drew shared that it would have been day four of his cruise and that he should have been there for three more days. Oddly enough, Drew kept his spirits high even though he was heading back home.
"I definitely didn't want any of this to happen, but it's OK," Drew said. "We're going to make the best of it."
Article continues below advertisement
Drew said that he and his mom were going to head to a hotel and leave the island the following day. He said that he had all of his belongings packed and security was waiting outside for him. They also revoked his car access to his room on the cruise.
Article continues below advertisement
Drew then thanked followers on TikTok for tuning into his videos of his four-day cruise adventure.
In the second video, a security guard was seen escorting Drew and his mom off of the ship through immigration. After making it through immigration, their bags were taken and placed on a trolley.
"It's been real — bye Royal [Caribbean]," Drew said as he left the cruise ship marina. "At least they're giving us a free taxi, though."
The video continued with Drew and his mom having to follow the bellboy off the docks and through a parking lot to grab a taxi. Drew expressed disappointment about missing an all-you-can-eat lunch on the cruise, but said once he got to the hotel, he'd have a third drink for the day.
After reaching the taxi pick-up spot, Drew shared that the airport was 45 minutes away and that his taxi was on the way.
Article continues below advertisement
TikTok users are not surprised that Drew was not turned over to the authorities.
Let this be a lesson: Carrying medically prescribed drugs is typically a no-go when traveling internationally. So, if you're heading out of the country, it's best to leave those items behind to prevent any issues.
Article continues below advertisement
That said, many TikTok users shared that they are grateful Drew didn't have to deal with the authorities.
"You're lucky you didn't get arrested. Maritime law! OMG… enjoy Jamaica," one person shared.
"Be glad you just get to fly home, honestly. Being locked up abroad is no joke whatsoever," another user said.
"Years ago my friend and her family got ARRESTED, consider yourself lucky," one person shared.
Drew also talked with folks in the comment section and stated that he was very fortunate that the matter was expedited to the authorities.