Carolyn Wiger Is a 'Survivor' Standout, and We're Already Obsessed
Carolyn Wiger stood out on the most recent episode of 'Survivor 44' and we only expect more. Here's everything we know about her family and her job.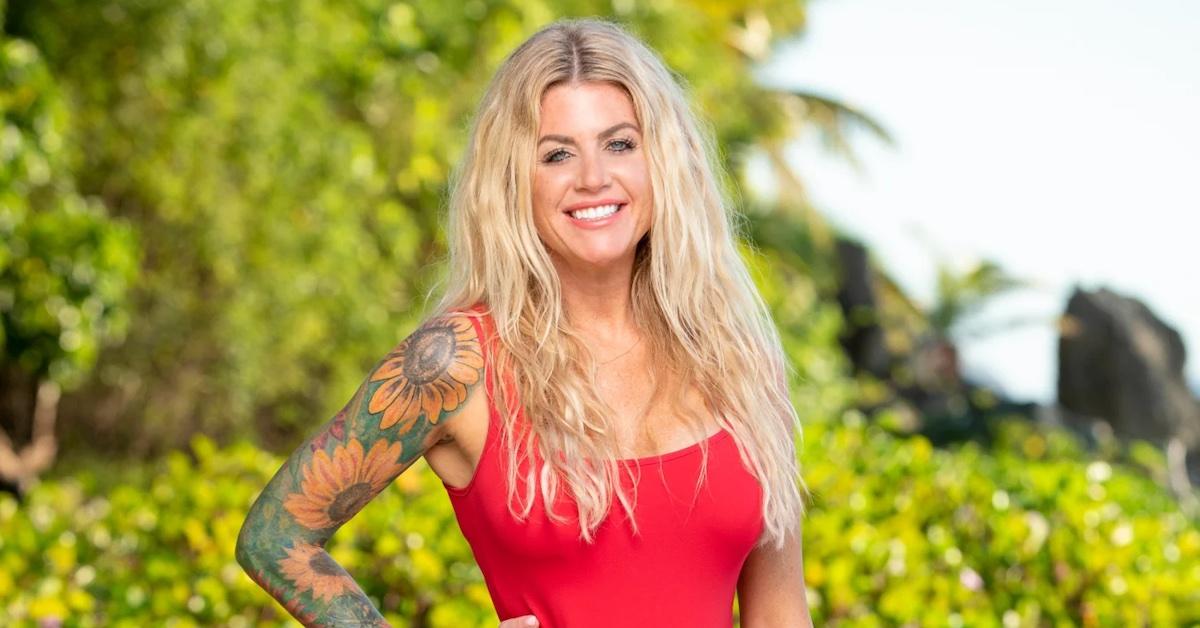 Every season of Survivor brings us new personalities and characters … but we've never met anyone quite like Carolyn Wiger. The drug counselor and mother can only be described as a lovable kook — and her partnership with the hilarious Yam Yam makes her all the more endearing.
Article continues below advertisement
Survivor 44's second episode featured plenty of Carolyn, and we have a lot of questions about her past. We know that she works as a drug counselor and has a son who she loves talking about, but how did she become the kooky character she is on Survivor?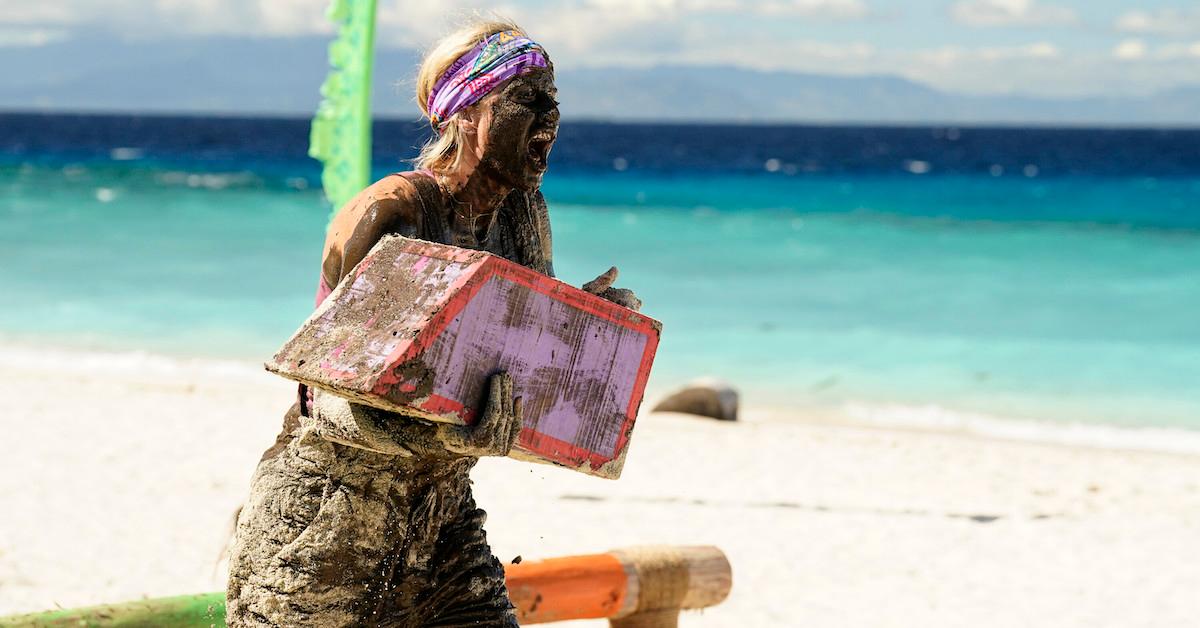 Article continues below advertisement
'Survivor 44' contestant Carolyn Wiger is a drug counselor.
Every Survivor contestant typically has some sort of significant backstory, and ahead of joining the Survivor cast, Carolyn's battle with addiction that led to her career as a drug counselor was highlighted. But her experience isn't a sob story — it's a story of resilience. "I spent a lot of years not knowing who I was, not liking the person that I saw in the mirror," Carolyn told Mike Bloom of Parade.
Article continues below advertisement
"Addiction is torture on your brain. And I spent so many years in therapy, going and looking at myself, looking at all of the parts that I didn't like or wasn't proud of. And I feel like I did the work to get to where I am today and be a person that I can be proud of. At 35 years old, I'm OK with who I am."
That's one of the most important things when it comes to playing Survivor — knowing who you are and feeling comfortable in your own skin. And it's probably why we love Carolyn so much.
She works specifically in jails, so she's used her experience to help the incarcerated with their own challenges. She even said in her pre-season profile that her proudest accomplishment is, "Staying sober for the last 13 years and raising [her] son in recovery."
Article continues below advertisement
Carolyn loves her son, Luca, and gives us some insight into their relationship on 'Survivor.'
In Episode 2, Carolyn shared as an example of determination that she dug through her son's poop for three days after he swallowed a tooth to find the tooth for the tooth fairy. If anything, she is a dedicated mother.
"My son's 8 years old," she said in her pre-season video, "And when we watched the premiere of 41, he's like 'Mom, you would do awesome out there!' And it was like, 'Ahh! I got that permission!'"
Not only that, but she said that the best advice she received before going out on the island came from her son, Luca, who's now 9, as the show airs.
Article continues below advertisement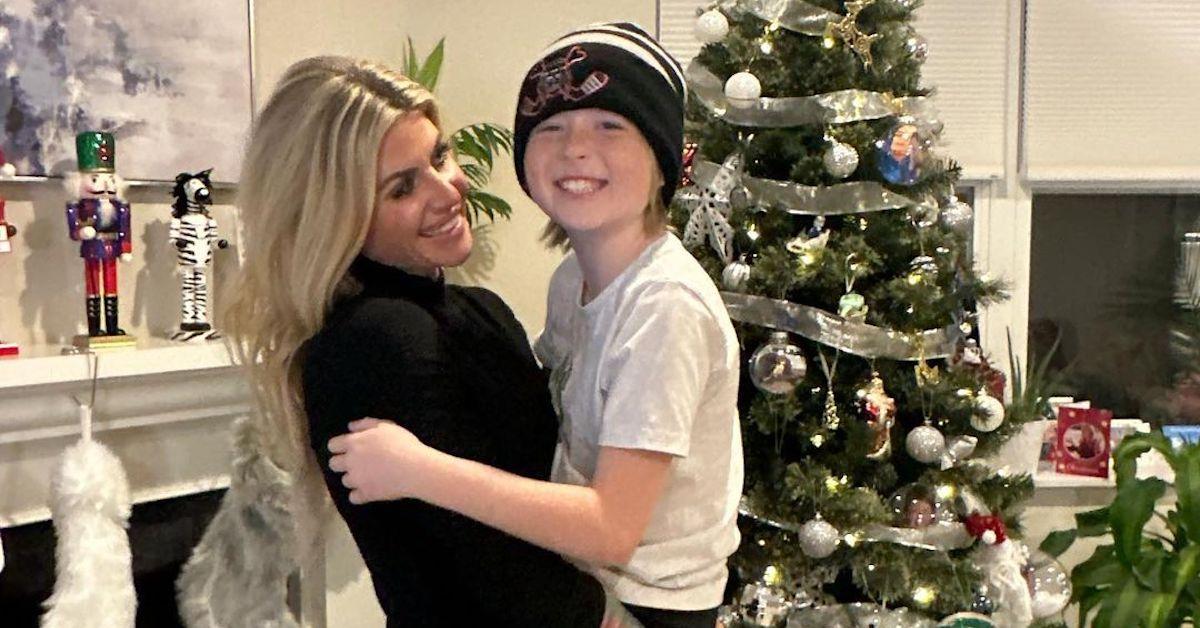 "Well, first, he said, 'Mom, you better win immunity, or you're not coming home,'" she told Parade, laughing. "And he's kidding. But he said, 'Just remember, it's OK if you cry. You don't have to apologize for how you feel.' Because I'm gonna be crying a lot." It's true — Carolyn is already crying a lot, but it's her vulnerability and raw emotion that draws other players like Yam Yam towards her.
Article continues below advertisement
Currently residing in Hugo, Minn., Carolyn isn't married, but she is engaged to her partner.
While it's clear that Carolyn loves her son more than anyone, she and her partner, Mike Boche, seem to be very much in love as well. It's unclear as to how long exactly Carolyn and Mike have been together, but they are both proud parents to Luca.
Not only that, but according to Mike's Facebook profile, he and Carolyn are engaged to be married. Even still, Carolyn is also one of six LGBTQ+ contestants this season, when she shared on Twitter that she's pansexual.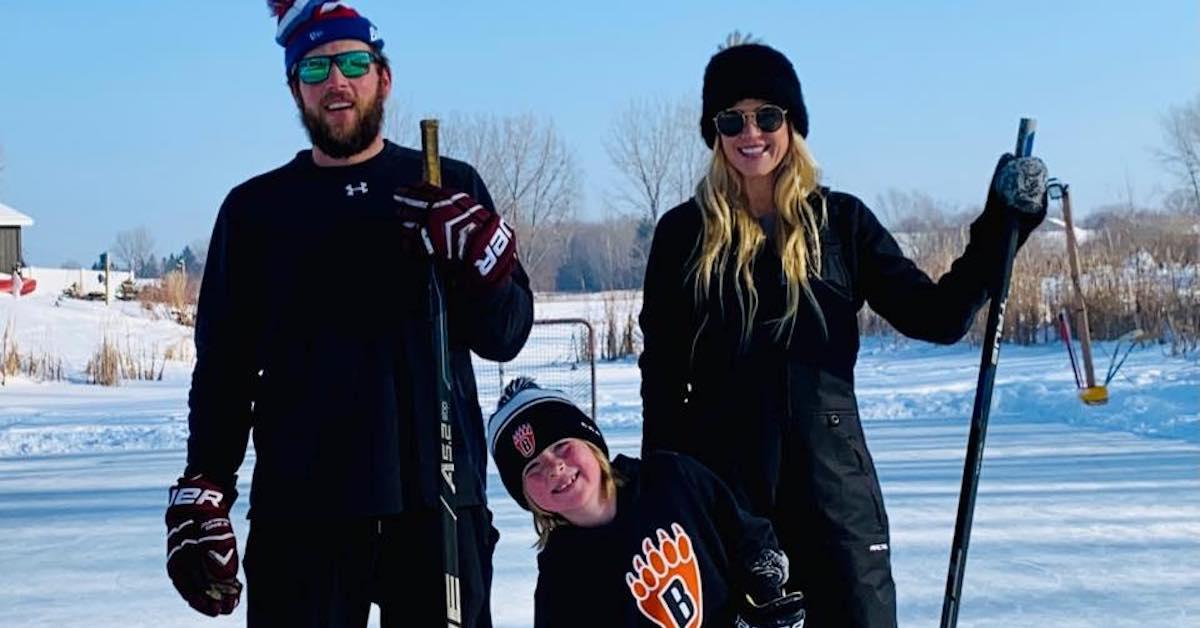 Article continues below advertisement
Mike works at Schindler Elevator Corporation, and in 2020, Mike and Carolyn bought a house together. Carolyn and Mike both share photos of the family celebrating all the major holidays and milestones, as well as enjoying activities such as running, ice hockey, going to baseball games, and just enjoying life.
Carolyn has said that her mom and dad are her biggest inspirations.
"My mom is the most selfless person I know," she said in her pre-season profile. "She's my rock and never hesitates to help, even when her own needs are pushed aside. My dad dropped out of school and joined the circus. He decided to turn his life around so he went back to school, got a law degree and was elected into the Senate. He believed in me when I didn't believe in me and pushed me to do better no matter what my past looked like."
Article continues below advertisement
It's true that Carolyn's dad was elected to the State Senate. Chuck Wiger was elected in 1996 as the representative for District 43 in the northeastern Twin Cities metropolitan area, and has continued to be reelected every subsequent election. He's part of the Minnesota Democratic-Farmer-Labor Party, or the DFL, and focuses mostly on education, economic development, the environment, and water sustainability.
Clearly, Carolyn comes from a very unique background, and hopefully, her "eeks" and "ahhs" will make her not just a hilarious character, but a worthy Survivor potential winner.
New episodes of Survivor air every Wednesday at 8 p.m. EST on CBS.