Coaster Fans Are Freaking Out After Cedar Point Teased Its Newest Attraction
Cedar Point is unveiling some details about its newest roller coaster, and fans are hard at work figuring out whether it will be a T-Rex.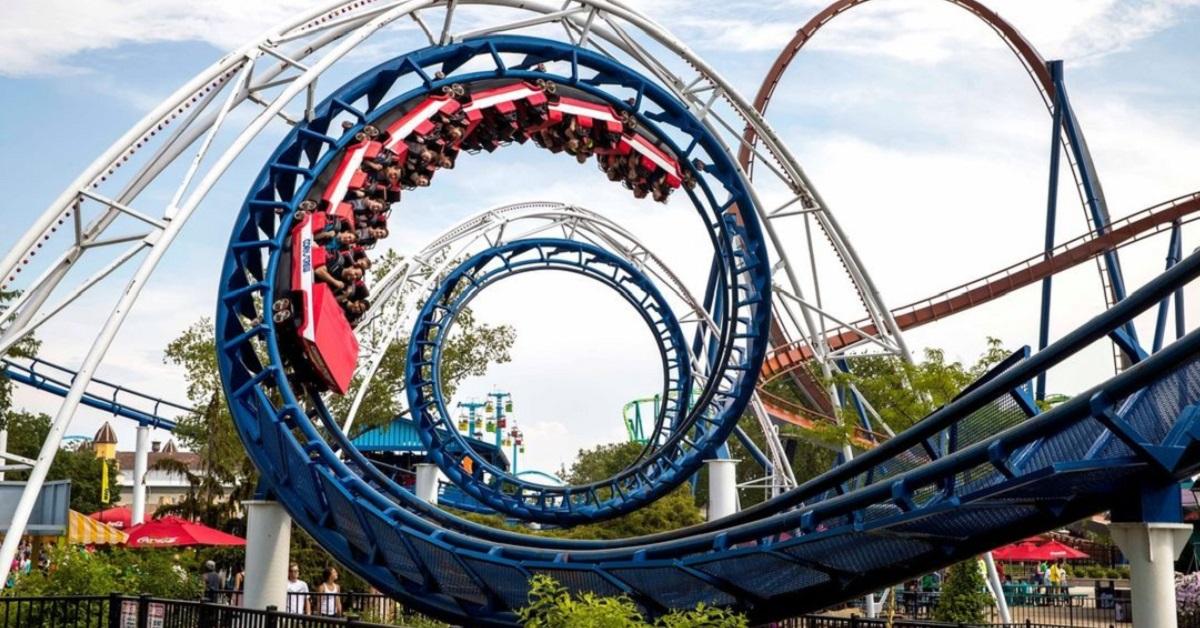 Most people either love roller coasters or hate them. For those that love them, though, there's nothing better than strapping into a new attraction, and that's exactly what Cedar Point is now teasing. The Ohio-based amusement park has long been known for its innovations in the roller coaster world, and now, park officials are suggesting that there's a new coaster coming to thrill guests — and it might potentially be a T-Rex-style coaster.
Article continues below advertisement
Will Cedar Point's newest roller coaster be a T-Rex?
In addition to mastering the art of creating new roller coasters, Cedar Point's staff have also become experts at teasing out new attractions. News of the new roller coaster first broke when guests were allowed to explore the park on Feb. 20 for Cedar Point's Winter Chill Out. While they were there, some of the guests spotted a red and white sign that was plastered on a locked door. The sign said:
TOP SECRET
NEW ROLLER COASTER
2022
AUTHORIZED PERSONNEL ONLY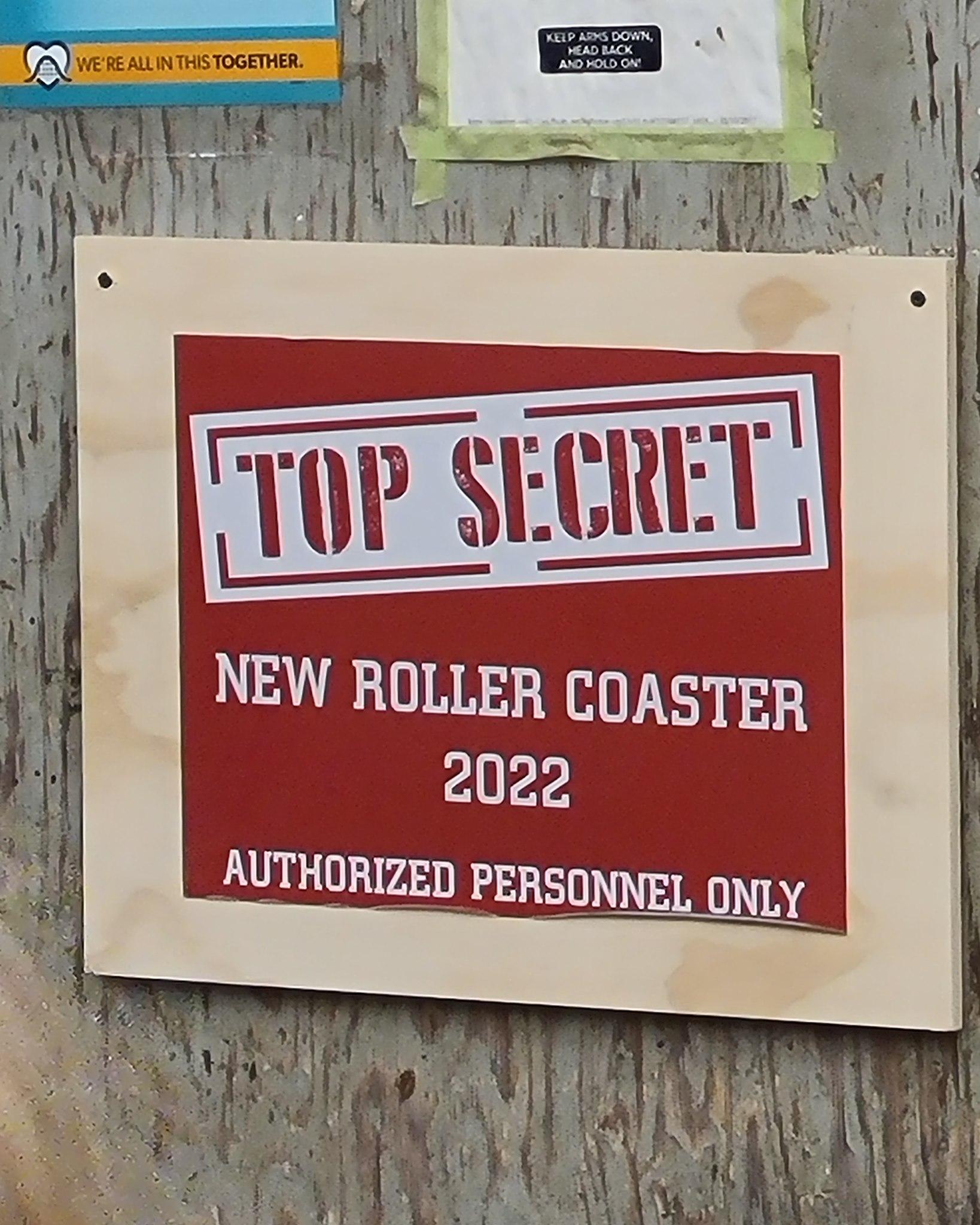 Article continues below advertisement
That tease alone would have been enough to start fans of the park screaming. There was actually another teaser, though, this one with even more detail about what the coaster might ultimately look like. On a whiteboard, guests found a rough drawing of what appears to be a new roller coaster located between the Maverick roller coaster and the Cedar Creek Mine Ride. The whiteboard also contains the word "T-Rex," which has been underlined.
T-Rex roller coasters are a specific kind of roller coaster, which may give die-hard fans a hint at what's to come. The whiteboard also mentions 526 feet, which some are speculating could be the height of this new coaster when it opens. That would make it the tallest roller coaster at Cedar Point.
Article continues below advertisement
When is the new roller coaster coming?
The new roller coaster likely won't open until the 2022 season, but the whiteboard also suggests that the footer for the new attraction will be installed on March 1. All of this assumes, of course, that Cedar Point was doing more than simply trolling its fans. At this time, it's unclear whether a new ride is actually coming in the next season, and Cedar Point fans won't know for sure until they begin visiting the park this summer.
Article continues below advertisement
Is there a new ride coming to Cedar Point?
Cedar Point has teased real rides in the past, but they also relish the opportunity to operate based on wild rumors and speculation. Park officials are not clarifying whether anything firm is in the works.
"Winter Chill Out is a great time for us to share new information and have a little fun while we're at it," Cedar Point's Tony Clark told 3News. "Will anything they saw come to fruition? Maybe…maybe not!"
As fans prepare to speculate for months on end about whether the new ride is real, and what it might look like, it seems Cedar Point got what they wanted. If something great is coming, fans are already excited about it. If all of this was just a troll, it was at least one that got people thinking about Cedar Point again in the middle of winter.