'Bachelor' Fans Are Curious About Charity's Brother From 'The Bachelorette' Season 20
'Bachelorette' star Charity's brother is part of her season as a surprise guest among the men, but viewers met him during hometowns already.
It's official! Charity Lawson from Zach Shallcross's recently concluded season of The Bachelor is our new Bachelorette. During the drama-fueled "Women Tell All" special, it was revealed that the 27-year-old child and family therapist is getting another shot at everlasting love.
And in the March 27 preview for her upcoming installment of the reality dating series, it appears she's getting a little help from one of her family members to find out who is there for the right (and wrong) reasons.
Article continues below advertisement
That's right — Charity's older brother, Nehemiah Lawson — whom we met during hometowns — will help his sister find Mr. Right in June. So, who is he? We have all the details as viewers clamor to find out more about him ahead of The Bachelorette premiere.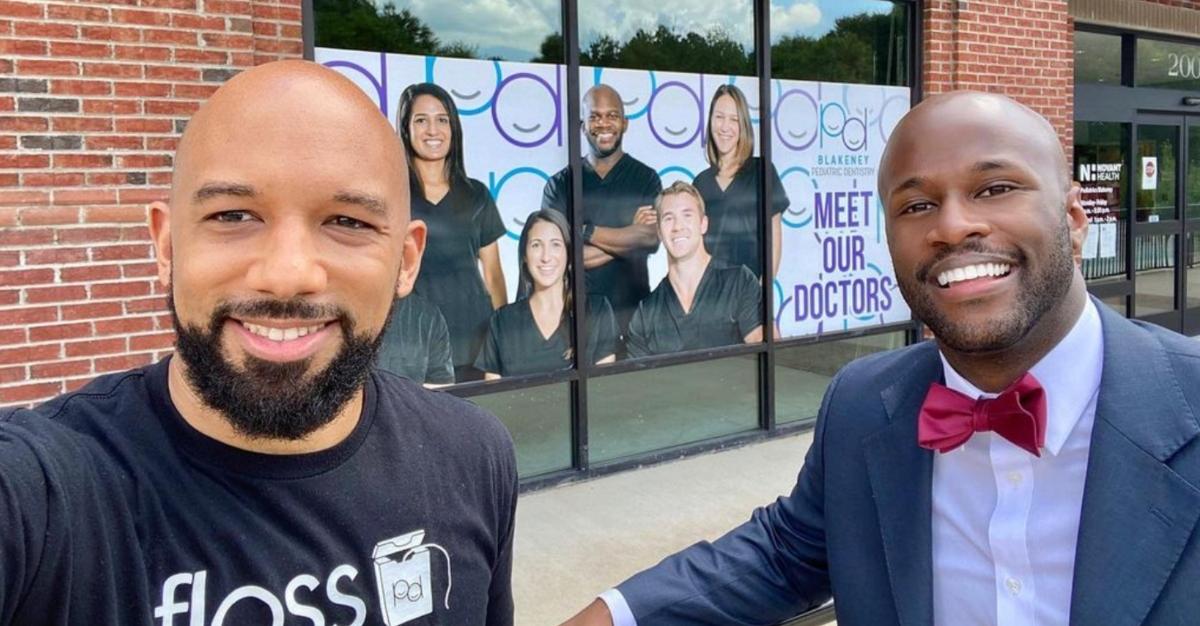 Article continues below advertisement
Who is Charity's brother from 'The Bachelorette'?
The new Bachelorette is one of three children to parents David and Vickie Lawson. Charity has two siblings, sister Amiyaka and brother Nehemiah — and her elder brother is going undercover on Season 20 of The Bachelorette to help his younger sister weed out any men who go on the show for the wrong reasons.
Fans first met Charity's brother Nehemiah during hometown visits on Zach Shallcross's season of The Bachelor and quickly learned that he would do anything for his sibling.
As her older brother, his overprotective nature was understandable, and now Nehemiah is taking on the challenge of assisting Charity on her upcoming season of The Bachelorette.
So, who is Nehemiah Lawson, and what does he do for a living?
Article continues below advertisement
What does Charity's brother, Nehemiah Lawson, do for work?
According to Nehemiah's LinkedIn profile, he is a pediatric dentist based in Charlotte, N.C.
After holding several pediatric dental residency roles at Texas A&M's College of Dentistry, Scottish Rite for Children, and Children's Health, he became a full-time pediatric dentist at SouthPark Pediatric Dentistry in Charlotte. Nehemiah has worked at SouthPark since June 2021.
Where did Charity's brother, Nehemiah Lawson, go to school?
Nehemiah Lawson's educational background is incredibly impressive. He participated in countless high school extracurriculars, from student council to theater to marching band.
The Bachelorette's older brother was also the senior class president, an alpha scholar, and a member of the National Honor Society, National English Honor Society, and National Spanish Honor Society.
Additionally, Nehemiah was involved in various sports like lacrosse and wrestling.
Article continues below advertisement
Charity's brother's undergraduate career was just as stellar. Per LinkedIn, he attended the University of Georgia and obtained a B.A. in Theater and a B.S. in Biology with an emphasis in Neuroscience.
During his time at the UGA, he was the Accidentals President and Pre-Dental Society Vice President. He also participated in intramural sports, BCM dinner theater, and more.
Article continues below advertisement
After graduating magna cum laude in 2015, Nehemiah got his DDS in Dentistry from the University of North Carolina at Chapel Hill. From 2015 to 2019, he held several roles in the American Student Dental Association, from chapter president to treasurer.
In 2019, Nehemiah pursued his Postdoctoral Specialty Certificate in Pediatric Dentistry / Periodontics from Texas A&M's School of Dentistry.
Clearly, he isn't afraid of a little hard work. And that's exactly what Charity's season of The Bachelorette will be as he helps his sister fond the right man.
The Season 27 finale of The Bachelor is now available to stream on Hulu.