TikTok Stars Charli and Dixie D'Amelio Are Standing up to Cyberbullies
TikTok stars, Charli and Dixie D'Amelio, are using their internet popularity to stand up to cyberbullies who are constantly leaving them hate.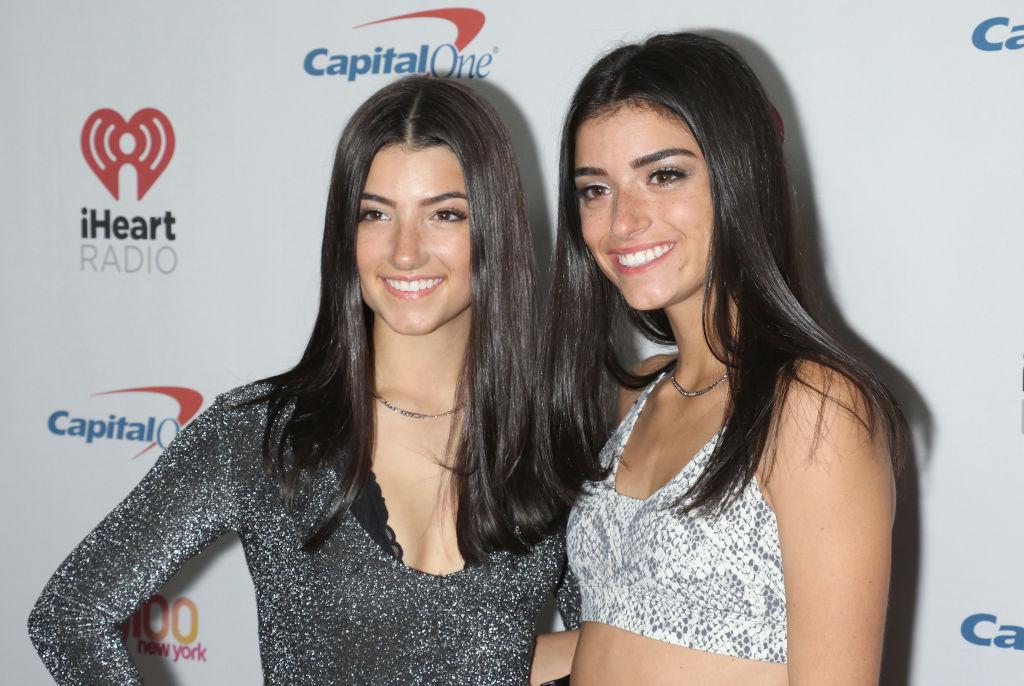 If you're on TikTok, then you already know that Charli D'Amelio and her sister, Dixie, are two of the most popular creators on the app. These two have taken the app by storm by posting dancing videos with unique choreography. The two garner millions of views per video and with that kind of fame comes a lot of love...but even more hate.
Article continues below advertisement
Now, the girls are standing up to the haters and cyberbullies and sharing their stories to help show how serious this problem is.
The TikTok stars' campaign goes back to when Charli's nudes were allegedly leaked to Twitter.
A few months ago, someone reportedly leaked Charli's private photos onto Twitter. The photos in question were taken in a mirror, exposing the social media star's almost-bare butt.
Article continues below advertisement
Not only is something like this completely hurtful and inappropriate, but it is also very illegal, considering that she's a minor at the age of 15. The invasion of privacy plus the thousands of hate comments the D'Amelio sisters receive a day was enough for them to speak out.
Article continues below advertisement
In a new video, the sisters shed light on the hardships of fame.
Charli and Dixie teamed up with Unicef to share their stories and very real experiences with cyberbullying. Being two of the most popular creators on the platform, they have been forced to look at the negativity in such an amplified manner and the real-life effects it has on them.
Article continues below advertisement
"Some of the most hurtful comments I've read about myself online are, 'She's fatter than when we got her famous,' or, 'She's ugly,'" Charli recalled in the video. "They don't like how my face looks for some reason. A lot about my body shape, my body type, which hits close to home because I struggle a lot with body image, body dysmorphia, bad eating habits."
"No one really knows that," she continued. "I'm still a 15-year-old teenager — girl, especially. It hurts for everyone, no matter who you are. Getting hundreds of thousands of hate comments per week is a lot to handle."
Article continues below advertisement
The teens revealed that the bullying started long before they were TikTok famous.
Although Dixie admitted that she gets fewer hate comments than her younger sister, she said that she also deals with a lot of weight-related remarks. She recalled getting comments after posting a photo of herself on the beach, saying that she was "disgusting" and that she should "eat a burger". The attacks hit close to home because she had been trying to gain weight for a long time.
Article continues below advertisement
For Charli, her first encounter with cyberbullying started when she was in elementary school, long before her rise to TikTok stardom. Dixie said that she dealt with a lot of her bullying experiences during sophomore year of high school. "I would go to therapy every week and I wouldn't talk," she said. "It has gotten that bad, to the point where I felt like I can't go on."
Today, they are learning ways to help cope with the negativity.
In order to deal with the hate, the sisters knew they had to find ways to cope. "I knew my outlet was dance," Charli explained. "It helped me get out all of the anger and sadness."
Charli wants her followers to know that it's okay to be open and honest about the tough parts of growing up in a digital world. She wrote on her Instagram, "I have realized over the years that holding in all this hurt causes a lot more damage than reaching out to someone you trust. For me, it was Dixie and my mom and dad. No one can deal with this alone. We all need support."