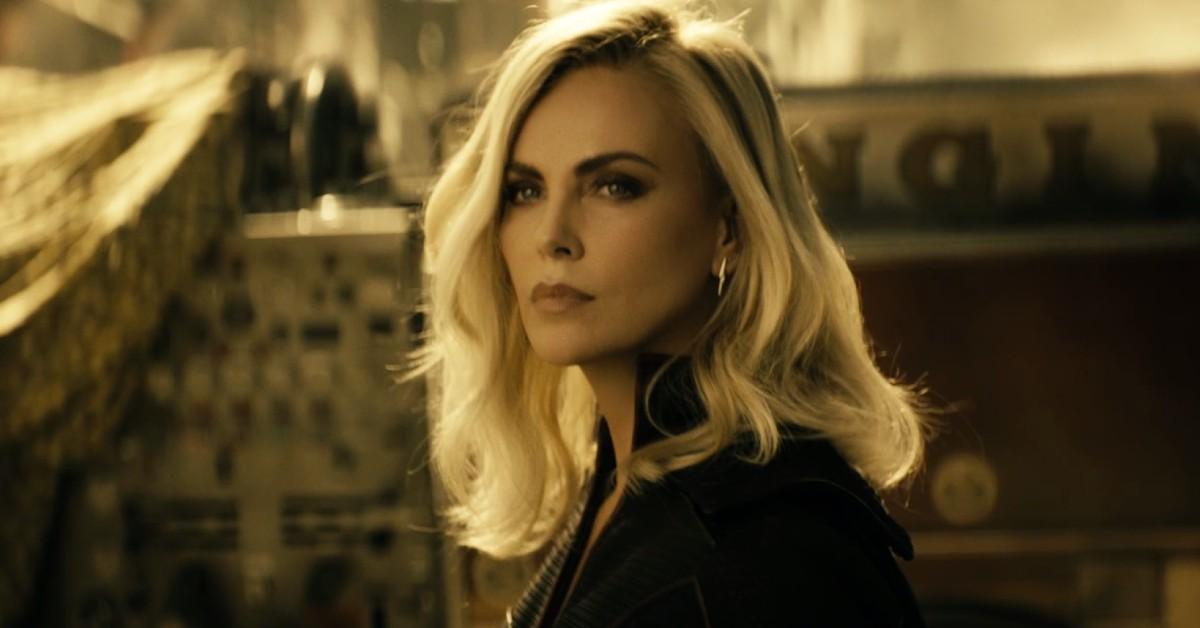 Everyone's Talking About (SPOILERS) Cameo in 'The Boys' Season 3 — Who Appears?
Warning: The following article contains spoilers for Episode 1 of The Boys Season 3 on Prime Video.
Not content with her epic cameo in Doctor Strange in the Multiverse of Madness, Charlize Theron set out to surprise us all with yet another super-powered cameo in The Boys Season 3, Episode 1.
How does Charlize appear in her The Boys Season 3 cameo? The answer is downright hysterical.
Article continues below advertisement
Charlize makes her cameo entrance during a clip from Dawn of the Seven, a parody of The Justice League. Although it looks like Homelander (Antony Starr) is about to face off against his ex Stormfront (Aya Cash) in the film, the woman in Stormfront's suit turns around and it's — Charlize!
It makes sense that Vought International would have to recast Stormfront in the film after the real Stormfront's huge secret was leaked to the media. Having a real Nazi in your film isn't a good look!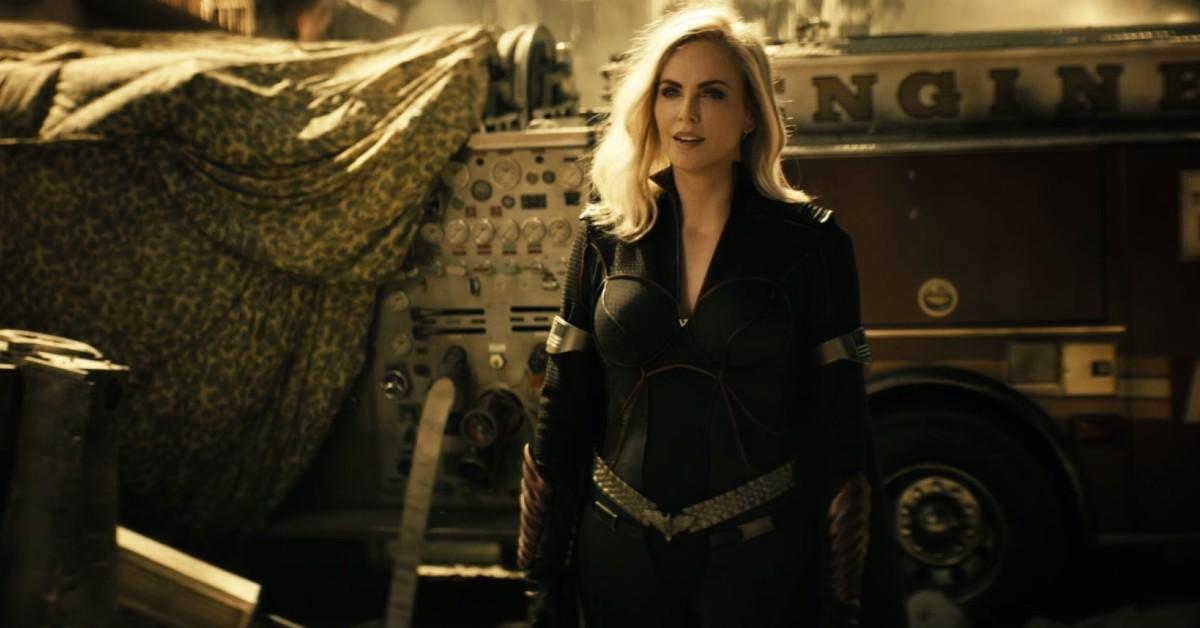 Article continues below advertisement
More about Charlize's cameo in 'The Boys' Season 3
Homelander's face-off with Stormfront-Charlize is hilariously campy and over the top. Stormfront-Charlize attempts to convince Homelander to join her, saying, "Think of how flawless our children would be!" She calls their imaginary children kinder soldaten, or child soldiers in German.
Ever the hero (on camera, anyway), Homelander responds with, "No, they'd be monsters. Like you." Stormfront-Charlize gives up with, "Fine. Your choice, liebchen. But not even you could stop me alone."
Cue the obligatory, "He's not alone!" from Starlight (Erin Moriarty). The Seven presents a united front (on camera, anyway) against the evil Stormfront-Charlize. Homelander sends it home with this wham line, "Guess we're breaking up...Nazi b---h!"
Although the camera cuts away to the Seven watching the film in a movie theater, we're going to presume the heroes saved the day against the evil Nazi Stormfront-Charlize. That's the last we see of Charlize's epic cameo in The Boys Season 3.
Article continues below advertisement
The real Stormfront still poses a PR nightmare for Vought.
Although the clever Charlize cameo worked for Dawn of the Seven, the shadow of the real Stormfront continues to haunt Vought's PR team and Homelander. Although the Homelander on-screen was eager to take down his Nazi ex once and for all, the real Homelander still visits Stormfront in her hospital bed.
Homelander's actions sure don't match up with his rehearsed media response when he's asked about Stormfront, which basically goes like, "I'm only human. We all make mistakes, don't we?"
Unfortunately for everyone else, the real Stormfront still has an enormous effect on Homelander, even though she's completely toasted like a piece of over-baked bread. It's Stormfront's fate that results in Homelander's declaration at his birthday celebrations. He's tired of being Vought's puppet. No more talking points. Only pure, authentic Homelander.
Don't miss out on what happens next when new episodes of The Boys Season 3 drop every Friday on Prime Video.