Chase Hudson Stars in the Movie 'Downfalls High' Directed by Machine Gun Kelly
Chase Hudson stars along with Sydney Sweeney in 'Downfalls High,' which is the first movie directed by artist Machine Gun Kelly.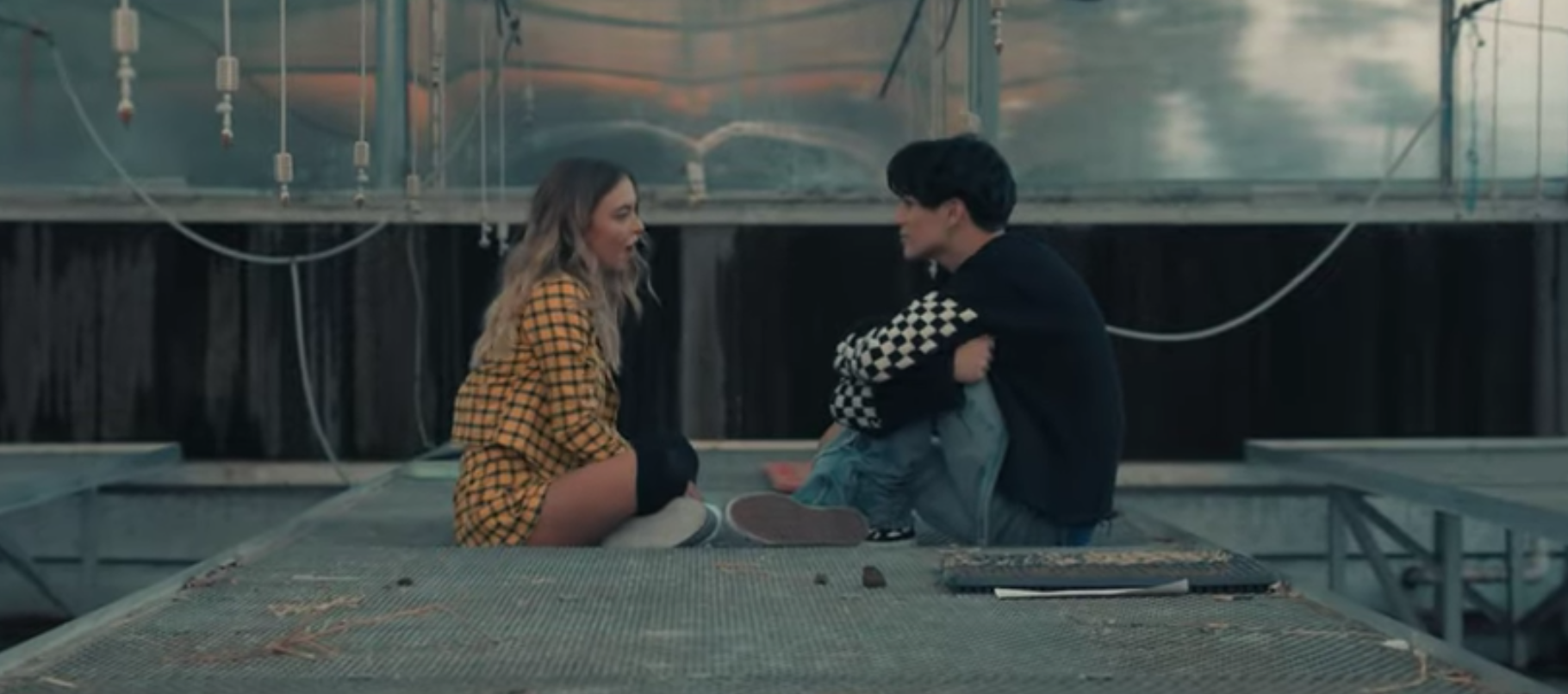 Chase Hudson's IMDb now features his first acting credit. The TikTok star known as Lil Huddy is making his debut in a movie titled Downfalls High. Directed by rappers and artists Machine Gun Kelly and Mod Sun, the movie is a musical that premiered on Facebook Watch in January 2021.
Lip sync vids on TikTok don't necessarily translate well to singing IRL, but Chase has a whole crew of musical talent around him to help him through it all. Plus, he's even making music himself.
Article continues below advertisement
The movie first premiered on Machine Gun Kelly's Facebook, but now the whole movie can also be seen on his YouTube channel in full for free.
Article continues below advertisement
What is 'Downfalls High' about?
Chase stars alongside Sydney Sweeney in this film and plays a guy named Fenix. He's a pretty quiet kid in high school who's being bullied and is a bit of a rebel. He meets Sydney's character, Scarlett, who's the complete opposite as a popular girl in school. The movie follows their romance as they deal with its ups and downs while facing the difficulties of high school life.
The film tells its story through Machine Gun Kelly's "Tickets to My Downfall" album. He even narrates the movie alongside Blink 182 drummer, Travis Barker, who also plays the drums for the songs throughout the movie.
Article continues below advertisement
In an interview with SiriusXM, Machine Gun Kelly talked about how this movie stands out from other love stories. "You know, I'm sick of people treating love like it's trivial," he said. "Right? That we can just move past it. Because if it's real love, you can't move past it and you shouldn't move past it."
Downfalls High also features the music from "Tickets to My Downfall," which he released last year. In an interview with NME, he referred to what we now know to be Downfalls High as "a new pop-punk Grease."

Article continues below advertisement
Chase Hudson has also released his first single.
Chase is putting more than Downfalls High on his resume. In January 2021, he released his debut single "21st Century Vampire." In a statement, Chase said music is a way for people to understand who he really is outside of the TikTok fame.
"It's okay to be different," he said. "That's the message I'm relaying. In a lot of ways, I'm a very misunderstood kid too. People don't know the whole story or who I really am. I've always wanted to be my full self. Music is my way to finally show them."
On top of that, the song already has a music video and Chase has been signed to Immersive / Geffen Records. So far, the video has been viewed over 1.4 million times, is trending on YouTube, and even has merch.
On his Instagram, Chase thanked his fans for supporting him. "Shooting this video was one of the most fun experiences I've ever had," he said on a post featuring his song. "Thank you for directing this [Joseph Kahn] and thanks to everyone who helped bring my vision to life."