'Below Deck Sailing Yacht': Chase Talks Feud With Gary — "We Have a lot of Differences" (EXCLUSIVE)
'Below Deck Sailing Yacht' star Chase Lemacks spoke exclusively with 'Distractify' about being cast on the show, Season 4 drama with Gary, and more.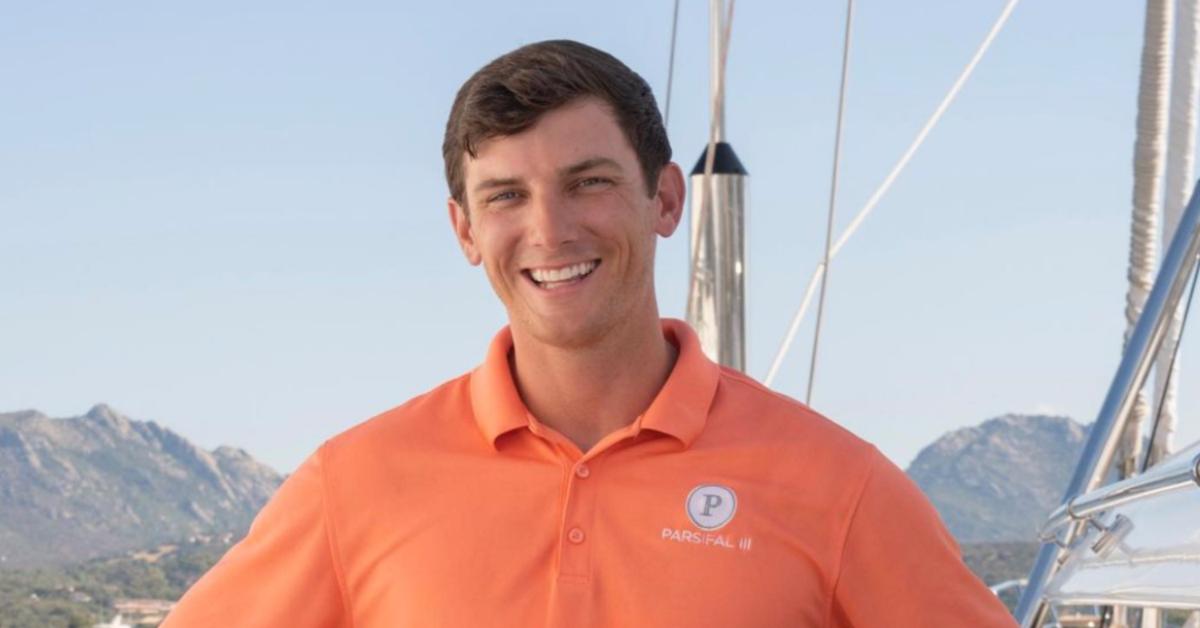 Get ready, Below Deck Sailing Yacht fans — major drama is ahead!
Season 4 of the hit Bravo series premiered set sail on April 10, 2023, with original cast members, Captain Glenn Shephard, First Mate Gary King, Chief Stew Daisy Kelliher, and Chief Engineer Colin MacRae, embarking on a journey around the Mediterranean Sea in the yacht known as the Parsifal III. And this season, the crew's voyage gets a bit choppy with some new faces added to the deck crew.
Article continues below advertisement
Though new deckhand Chase Lemacks is not involved in any boatmances while aboard the Parsifal III, he has found himself at the center of some Below Deck drama with his superior.
Throughout Season 4 of Below Deck Sailing Yacht, Chase bumps heads with Gary, and his boisterous personality seemingly doesn't mesh well with some of the other crew members.
In an exclusive interview with Distractify, Chase opened up about the drama onboard, and how he's just not "everyone's cup of tea."
Article continues below advertisement
Chase Lemacks opens up about joining Season 4 of 'Below Deck Sailing Yacht.'
According to his Bravo profile, Chase hails from South Carolina and has worked on large motor yachts since 2019.
"I had done every single job you could possibly think of growing up from working in fast food, construction work, and sales and everything you could think of. But I knew I wanted to work on the water. My dream is to go sailing and circumnavigate the world on my own boat," he told us.
Before he knew it, crew agencies started placing him into programs and his yachting journey began. Not too long after, a casting agent approached Chase about working on Below Deck.
"I blinked an eye and I was in Sardinia on a boat," he laughed. "I was looking for something, didn't know what, and it just kind of fell in my lap."
Article continues below advertisement
Since joining Season 4 of Below Deck Sailing Yacht, fans have tuned in to watch Chase and Gary's tense interactions.
"Gary and I definitely clashed," Chase noted. "I mean, there's no hiding it." However, it seems the tension between the first mate and deckhand has faded.
Article continues below advertisement
"I'm happy to say that we're really good now," Chase continued. "All I'll say is just because you get along doesn't mean you get along in the workplace. You know, sometimes you can be friends with somebody, but it's hard to work with them."
Though he wouldn't elaborate on just what exactly transpires between the coworkers, the Bravo star teased, "People are gonna have to stay tuned to see how Gary and I work out our differences, because we have a lot of differences."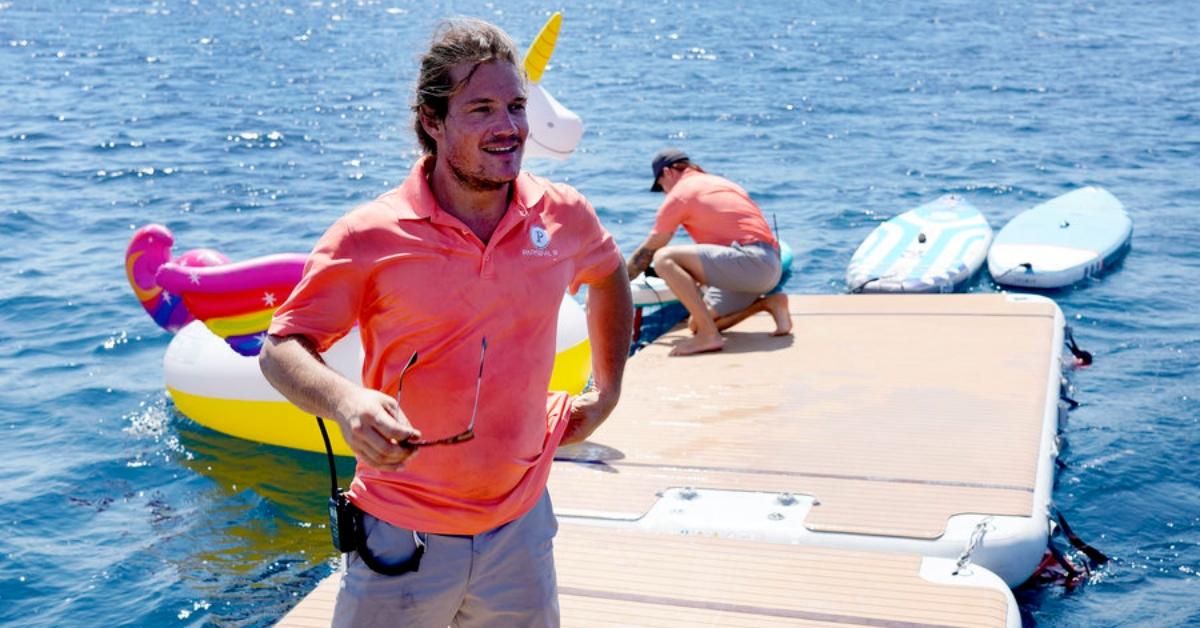 Article continues below advertisement
While Chase has some issues with his commanding officer, it seems his other castmates are not always fond of his jokes and antics.
"I totally get it, I don't blame them," Chase told us. "I am not everyone's cup of tea, as they say. It's not just the cast members on this show. It's pretty much every person I've ever met."
"I'm a little bit goofy, an oddball. Sometimes my jokes don't land. I'm really bad at sarcasm," he continued. "And you know, sometimes it takes people a while to get used to that in six weeks in a stressful environment. There [are] not a lot of opportunities to get used to my puns, I guess."
Be sure to check out Below Deck Sailing Yacht airing Mondays at 8 p.m. EST on Bravo.