"This Is a Chain Restaurant" — Woman Refuses a Meal at Cheesecake Factory for First Date
After a woman refused to go to the Cheesecake Factory for a first date, social media users are dragging her for filth. Here's what went down.
Another day, another conversation about first-date expectations. On social media, it's common for men and women to not see eye-to-eye when it comes to a first date. Some men and women are partial to coffee or ice cream dates as a first date, in which they pay. On the flip side, others believe that the date doesn't have to cost $300, but it should showcase the man putting in thought and considering what his date may be like. That said, it's an argument that is never-ending.
Article continues below advertisement
So, when a woman on TikTok shared that she refused to get out of the car after a man drove them to a first date to the chain restaurant The Cheesecake Factory, all hell broke loose. Folks have been calling her everything but a child of God for being inconsiderate. Here's the scoop.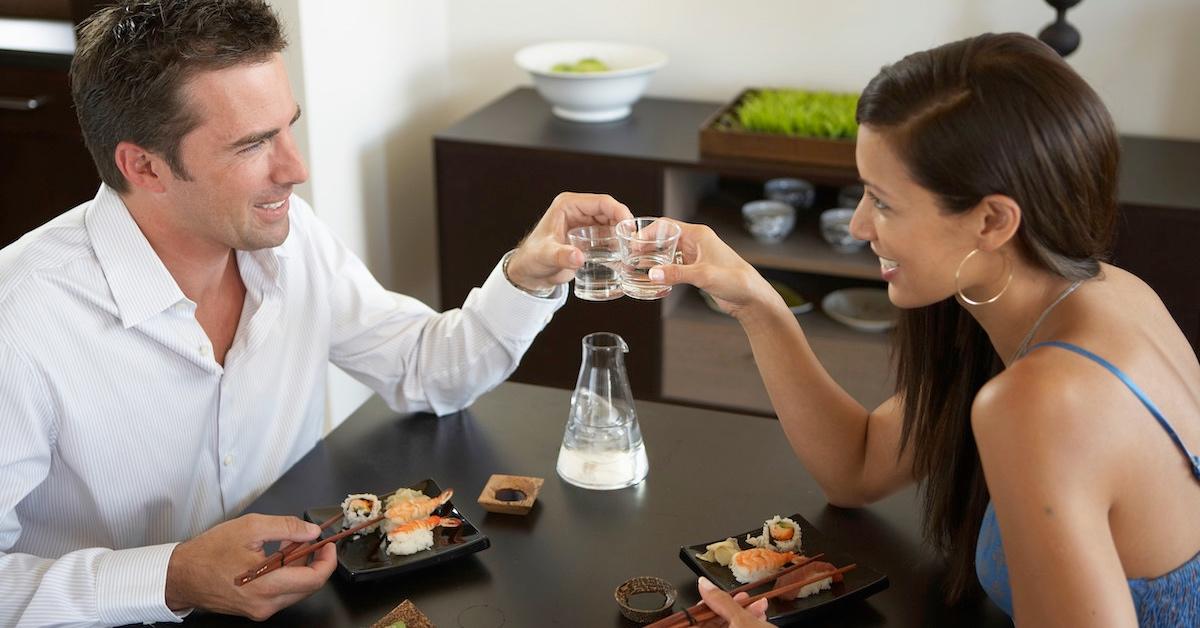 Article continues below advertisement
A woman refuses to go to The Cheesecake Factory for a first date.
Some may say she has standards, others will say she needs a reality check. In an Oct. 11, 2023, TikTok video shared by creator Monique Santos (@moniquelsantos09) she revealed what went down when she told her date that she wouldn't accept their first date being at The Cheesecake Factory.
As the video started, the gentleman got out of the car and went around to the passenger side to open the door.
"He got me at The Cheesecake Factory y'all. I ain't getting out of this car," the woman said.
The man knocked on her window and she made a hand gesture to say no. She lowered the window and the man asked if he could open the door for her.
Article continues below advertisement
The woman then moved the camera so her date could appear in the frame and he questioned her about being recorded.
"This is The Cheesecake Factory. This is The Cheesecake Factory," the woman repeated in front of the man who asked what the problem was.
"What's the problem with that?" the man asked.
Article continues below advertisement
The woman then explained that "it's a chain restaurant" and questioned what kind of man would take a woman who "looks like her" to a restaurant like that. The man then asked if they could talk about it and got back in the vehicle.
The man then asked the woman if she expected a man to go all out for the first date and she said, "Yes, you're supposed to."
"When you take out a beautiful woman and you're courting her because I get courted. So, you're courting her, right? You're supposed to take care of her, cover and protect her, cherish her, and treat her well. This is what you're supposed to do."
While the man understood what the woman was saying, he replied by mentioning that he has done all of those things and also has expectations of his own. The man wants a respectful, cooperative woman.
Article continues below advertisement
This spawned a discussion where the man shared that the woman wasn't cooperative in various instances throughout their date together. Once the man said that there was nothing wrong with The Cheesecake Factory, the woman interjected to disagree.
Interestingly, the man took out his planner and showed the second restaurant he was considering for the date. The woman then said she approved and that he should call them to make a reservation. However, the man refused.
Article continues below advertisement
The man explained that the woman disrespected him by having him wait an hour for her to come downstairs at her home, essentially making them late. Although she said she had work obligations that cut into her time, she said that she didn't know the man well enough to invite him into her home.
The man then said if they're at the place where he could be invited into her apartment, their relationship shouldn't require such a fancy restaurant choice while dating. He suggested that he planned for them to arrive a bit early so they could have some conversation.
The woman then tried to get him to make another reservation elsewhere and said the way she looked was better than dining at The Cheesecake Factory. The man proceeds to drop a bomb.
Article continues below advertisement
"Listen, I have certain expectations. I can tell it's not going to be there. And maybe we're not right for each other. So, respectfully, I'm going to drop you off at home," the man said.
The woman questioned the man's decision about "calling it a night" and tried to compromise but her date wasn't having it.
"If I don't feel respected, I'm not going to go through with the rest of the date," the man said.
Article continues below advertisement
Once the woman realized that he was serious, as he drove out of the parking lot, she shared that she understood she made some missteps. She also asked him if he was sure he was going home.
The man shared that he "doesn't have a lot of rules or expectations for a first date, but she has broken every one."
TikTok users agree that the woman was being unreasonable.
Understandably, everyone has their dating preferences. However, it's always a bad sign when either party is rude to the person they're out on a date with. And since the woman had a major attitude and acted like she was above going to the establishment, folks on TikTok ripped her a new one.
Article continues below advertisement
"I like the Cheesecake Factory….Girl bye…. He dodged a bullet.. perfectly played 👏👏👏," one person shared.
"She couldn't even respect his time and he was respectful, had an itinerary, was on time, AND STILL had this conversation with her…sir come get me," another user said.
"That's a balanced healthy man with boundaries. No arguing. Told her what it was. Secure attachment style 😍 no game playing," another person chimed in.
Of course, other folks hurled insults at her outfit and makeup choices for the date, which was a bit unnecessary, but we digress.
Clearly, both parties didn't vet each other properly before going on the date. It's important to have quality conversations with a potential date to ensure that you're on the right page. And should a date disappoint you, that isn't a green light for disrespect. Please do better.