Chelsea DeBoer's House in South Dakota Is Stunning — Here's a Peek
Chelsea DeBoer, 'Teen Mom' star and host of the new HGTV show 'Down Home Fab,' has a beautiful house in South Dakota. Let's take a tour.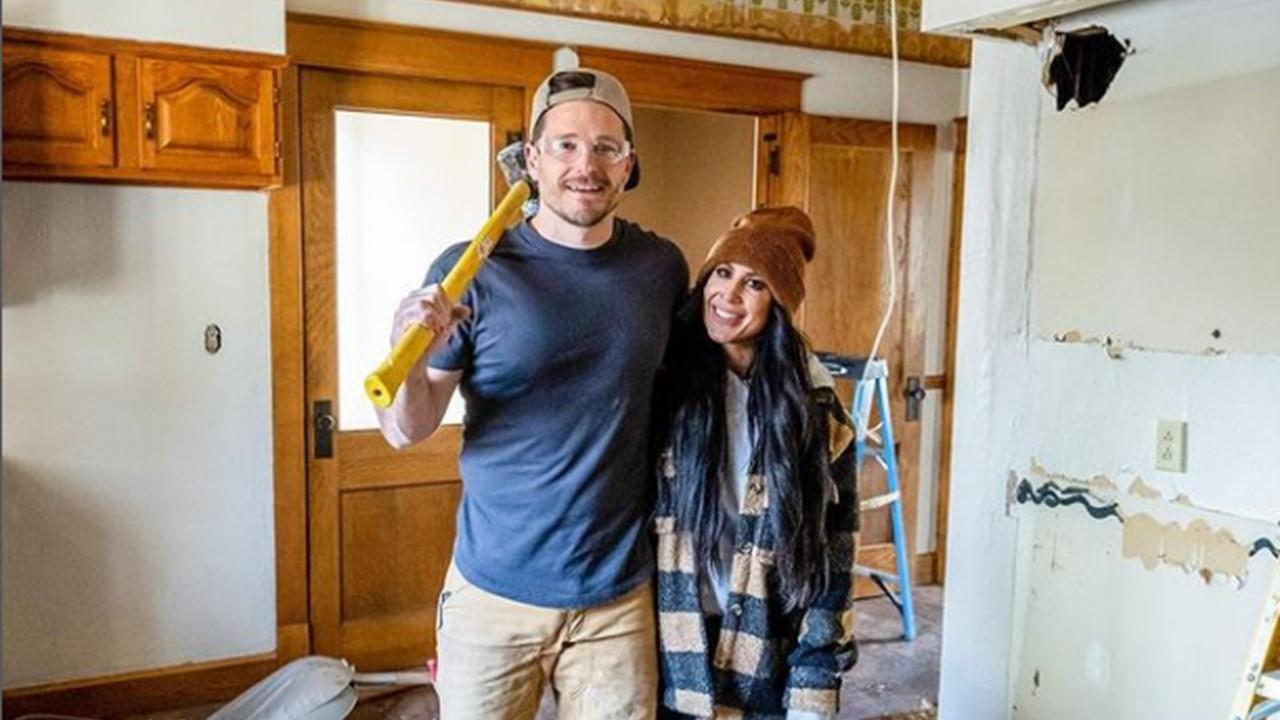 Chelsea DeBoer may have started on Teen Mom, but that's definitely not the end of her journey. Fans have seen Chelsea taking the cards that she has been dealt, both good and bad, and always making the best of her situation.
Article continues below advertisement
And that has lead Chelsea to her new home renovation show on HGTV, Down Home Fab, which she hosts with her husband Cole DeBoer. The show follows Chelsea and Cole as "they create and build a design business and take on client renovations, all while raising four young children."
Now you know that their house is stunning since they have their own design show. Let's take a tour shall we!
Article continues below advertisement
Welcome to Chelsea and Cole Deboer's house.
Chelsea and Cole reside in Soiux Falls, S.D., and actually custom built their dream home. The caption reads, "This is your sign to paint your house black." We totally agree, it looks amazing.
Chelsea and Cole actually documented their whole house building and design process on their Instagram account (@downhomedeboers).
On Instagram, the couple said, "We got roofing and WINDOWS! Holy. One of the things we always envisioned for the placement of this house was the view. We wanted to be able to see down the tree line and also be able to look out over the pond. I don't know how they did it, but they lined this baby up PERFECTLY. Can't wait to watch all the wildlife go from the trees to the pond."
Article continues below advertisement
Black seems to be a theme throughout their whole house. The bison picture and the antlers set the tone of the room. It's a modern, rustic, chic country home for sure. Their living room nicely ties in a black painted fire place, wood elements, camel leather, and plants to create a very home-y vibe. We mean, they are professionals after all.
Let's have a little commotion for the bathtub. We don't know about you, but we are suckers for an old school bathtub. And gold? Are you kidding? And that view? Dreams.
Article continues below advertisement
Lighting fixtures can make or break and room and these statement lights definitely make the kitchen. Once again, we see the black and gold together. The caption reads, "LIGHTING GOIN IN. I wanted some big statement lights above the island and these turned out to be exactly how I had imagined!!!"
Chelsea and Cole actually did an adorable walk through of their stunning home for HGTV's YouTube. In addition to what we've already seen, their house features a statement catwalk, a screened in porch where they can see wild animals running by, and a huge basement with a whole playhouse that Cole built for their kids. We definitely recommend watching because their house is literally goals.
This may be weird to say, but Chelsea, we are so proud of you! We have watched you grow up. Seeing your beautiful family and all your dreams come true just warms our hearts. Keep it up lady!
Make sure to catch Down Home Fab on HGTV every Monday at 8 p.m. EST.