'Teen Mom 2's Cole DeBoer Was Doing Construction Long Before HGTV Came Knocking!
Here's what you need to know about what 'Teen Mom 2' star Cole Deboer does for a living. Turns out, he was doing construction long before HGTV came knocking!
Teen Mom 2 stars Cole and Chelsea DeBoer have come a long way since meeting in a literal gas station. We truly have been so lucky to watch their love unfold all these years. And now the pair are off on a new adventure!
Cole and Chelsea are once again gracing the silver screen in a very new way: They have their own HGTV show, Down Home Fab. And while it's still reality TV, this seems like a big deviation from the typical Teen Mom format. However, it's actually right up the DeBoer's alley.
Article continues below advertisement
Cole DeBoer has been doing construction for a while!
Gone are the days of being a traffic control specialist because, with Cole's 2.5 million followers on Instagram, he definitely doesn't need to. CNBC reported that an influencer with more than a million followers can charge $250,000 per sponsored post. So yeah, Cole's definitely doing just fine.
Still, Cole likes to stay busy. Cole and Chelsea actually have their own home renovation company, Down Home DeBoer, in Sioux Falls, S.D. Chelsea handles the decorating while Cole handles the renovation and contractor work.
Cole told Distractify exclusively about his experience in construction: "My grandpa was a woodworker, my dad likes to do projects and stuff as well, so I have always just helped them... I worked construction for years before. So, it's kind of what I like to do. I like to work with my hands, get dirty. And I like a challenge."
Article continues below advertisement
Chelsea's brain and Cole's brawn will be front and center on their new show, 'Down Home Fab'!
Down Home Fab follows Chelsea and Cole while they "navigate the most challenging chapter of their lives as they create and build a design business and take on client renovations, all while raising four young children."
Meet Chelsea and Cole DeBoer's four children!
Chelsea already had Aubree (now 13) with ex Adam when she met Cole, but Cole has always treated Aubree like his own flesh and blood. Cole has talked openly about how he would love to adopt her if that's something she decides she wants. Cole mentioned on an episode of Teen Mom 2 that, "I'd do it right now if she wants to. I'd never make her do anything."
Article continues below advertisement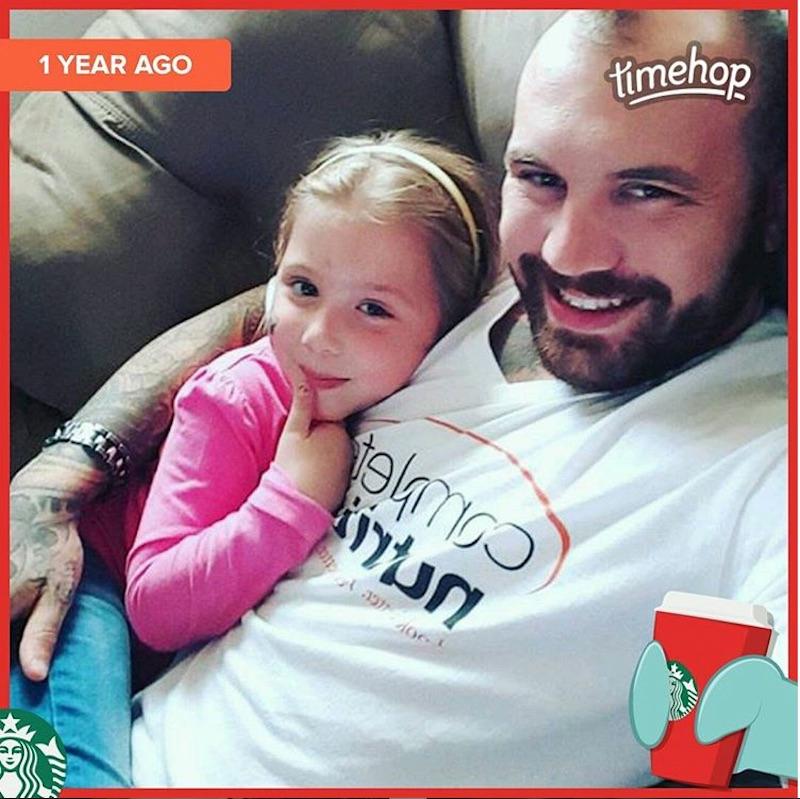 That said, despite Aubree's dad's problematic behavior, the father and daughter are still close. When Chelsea once asked her about the potential of Cole adopting her, she said, "'Wait, would that mean that my dad is not my dad anymore?" and ultimately decided against it.
Article continues below advertisement
Chelsea and Adam were previously embroiled in a custody battle until the court ruled in favor of the Teen Mom 2 star retaining full custody of their daughter in 2015. Adam was arrested in 2017 for violating a no-contact order, and in a 2017 episode, he tested positive for methamphetamines. More recently, Adam was arrested for not paying child support.
Other than Aubree, Cole and Chelsea have three children together as well: Watson (6), Layne (4), and Walker (2).
Chelsea and Cole have built a beautiful family and we're so excited to watch this next chapter! Make sure to catch new episodes of Down Home Fab, airing on Mondays at 9 p.m. ET on HGTV.