Cole DeBoer From 'Down Home Fab' Isn't Afraid of Taking On a Big Project (EXCLUSIVE)
'Down Home Fab's Cole DeBoer has experience in construction from well before he and wife Chelsea DeBoer were given their HGTV show.
Chelsea and Cole DeBoer are a team in the HGTV home renovation show Down Home Fab, and it's hard not to liken Cole to Chip Gaines and wonder how much construction experience Cole has. While Chelsea is here to dream up and design homes and rooms for their clients, Cole is unafraid to get to work and make those dreams a reality.
Article continues below advertisement
Cole and Chelsea run their own renovation business in their hometown of Sioux Falls, S.D. and their clients' stories are important to the couple as they work with them each episode. In an exclusive interview with Distractify, Cole and Chelsea opened up about Cole's past experience with construction work, what kinds of projects he most likes to tackle, and which moment from the first season of Down Home Fab stands out to him.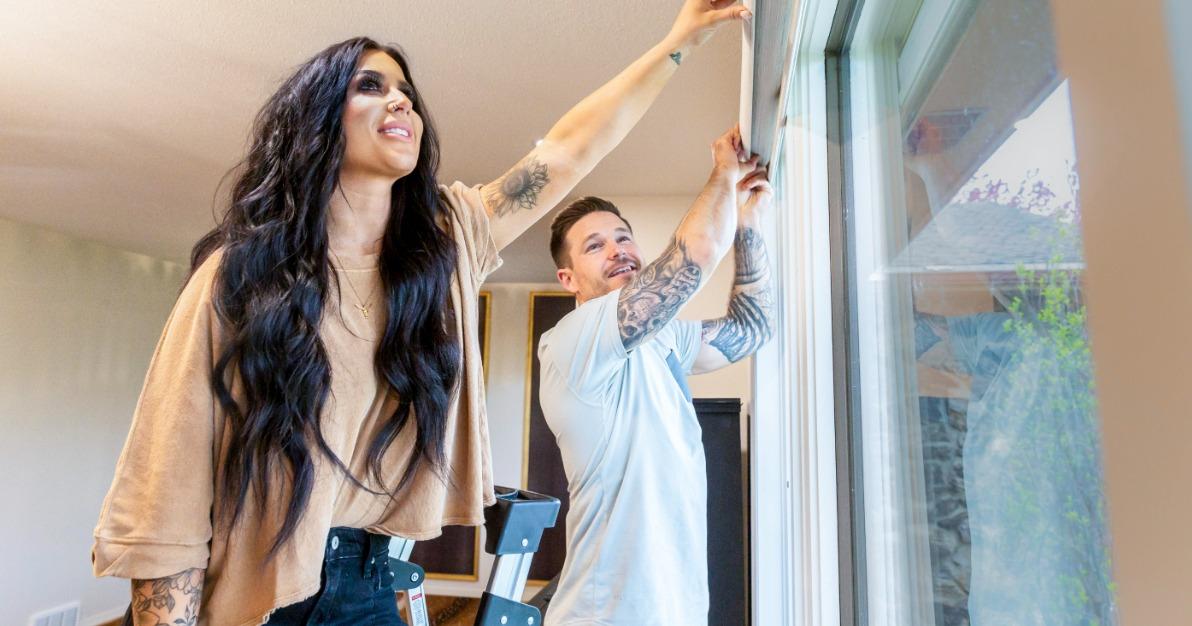 Article continues below advertisement
What construction experience does Cole DeBoer from 'Down Home Fab' have?
Long before Down Home Fab came along, Cole had worked in construction for years. He's also up for a challenge in taking on any given home project that Chelsea may want to embark on and learning how to make it happen. It makes total sense for the couple to connect with HGTV for their own reality renovation show since Cole already had prior experience in carpentry.
"My grandpa was a woodworker, my dad likes to do projects and stuff as well, so I have always just helped them," Cole shared with Distractify. "And I worked construction for years before this. So it's kind of what I like to do. I like to work with my hands, get dirty. And I like a challenge."
Cole added that he has always had the mentality of not hiring contractors to do something in his home and he has always been willing to take on whatever projects Chelsea wants himself.
Article continues below advertisement
Chelsea DeBoer does most of the designing on 'Down Home Fab.'
Viewers see Chelsea develop a vision in the series premiere of Down Home Fab as she and Cole work with their former wedding planner to help her and her husband update their home.
Much like Joanna Gaines, Chelsea comes up with the design ideas for the rooms and spaces of the house that their clients want to change and Cole knows how to knock out walls and the manual labor required to complete the projects.
Article continues below advertisement
Cole has a couple of rooms he likes to renovate more than others.
Down Home Fab sees Chelsea and Cole help multiple clients update their homes for various reasons. But when it comes down to it, Cole has one space in the house that he tends to have the most fun with.
"I would say living room and kitchen, because I spend a lot of time in the kitchen," he shared. "Not cooking — I like to eat."
And, Cole shared with us, his favorite project of the season is actually a "personal" one, though he wouldn't give any other details.
Chelsea and Cole's own home, the progress of which they shared on social media as they built and decorated it before they moved in, features a kitchen with a large island at the center and an open living room, which shows just how much Cole and Chelsea value a solid family living space.
So in case you needed more proof that Cole and Chelsea know what they're doing, their house says it all.
Watch Down Home Fab on Mondays at 9 p.m. EST on HGTV.